October 22, 2022




9:00 am
About this event
The 10th annual T.K. Martin Center for Technology and Disability Trick or Trot event will be held Oct. 22. 
The event is a 1-mile run, walk, stroll, roll or push through campus in support of the center. Cheer stations and goodies are given out along the way on the family friendly route. We encourage costumes for our Trick or Trot; however, we ask that you refrain from overly scary costumes to children and no costume guns or weapons.
Registration, games and fun begin at 9 a.m., and the run begins at 10 a.m.
All proceeds benefit the TK Martin Center special needs preschool and elementary program. You can register for the run or to serve at a cheer station by visiting https://www.ecommerce.msstate.edu/tkmartin/funrun or in person at the T.K. Martin Center from 8 a.m. to 5 p.m. Monday through Friday. Single participant registration is $15; family registration (immediate family, up to five members) is $30; and current T.K. Martin Center students can participate for free.
For more information about Trick or Trot, email McKenzie Foster at mchaney@tkmartin.msstate.edu.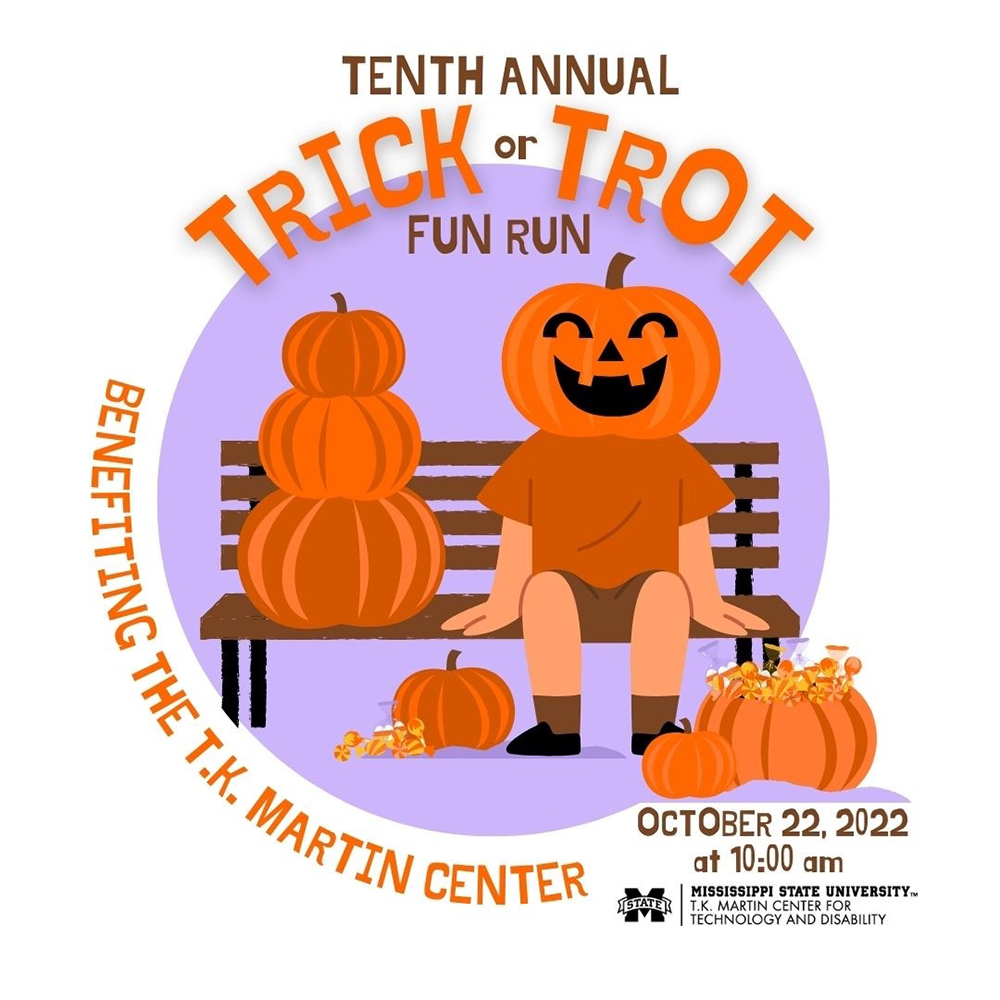 Details
Primary Sponsoring Organization
T.K. Martin Center for Technology and Disability
Sponsoring Organization's Web Site