State Spotlight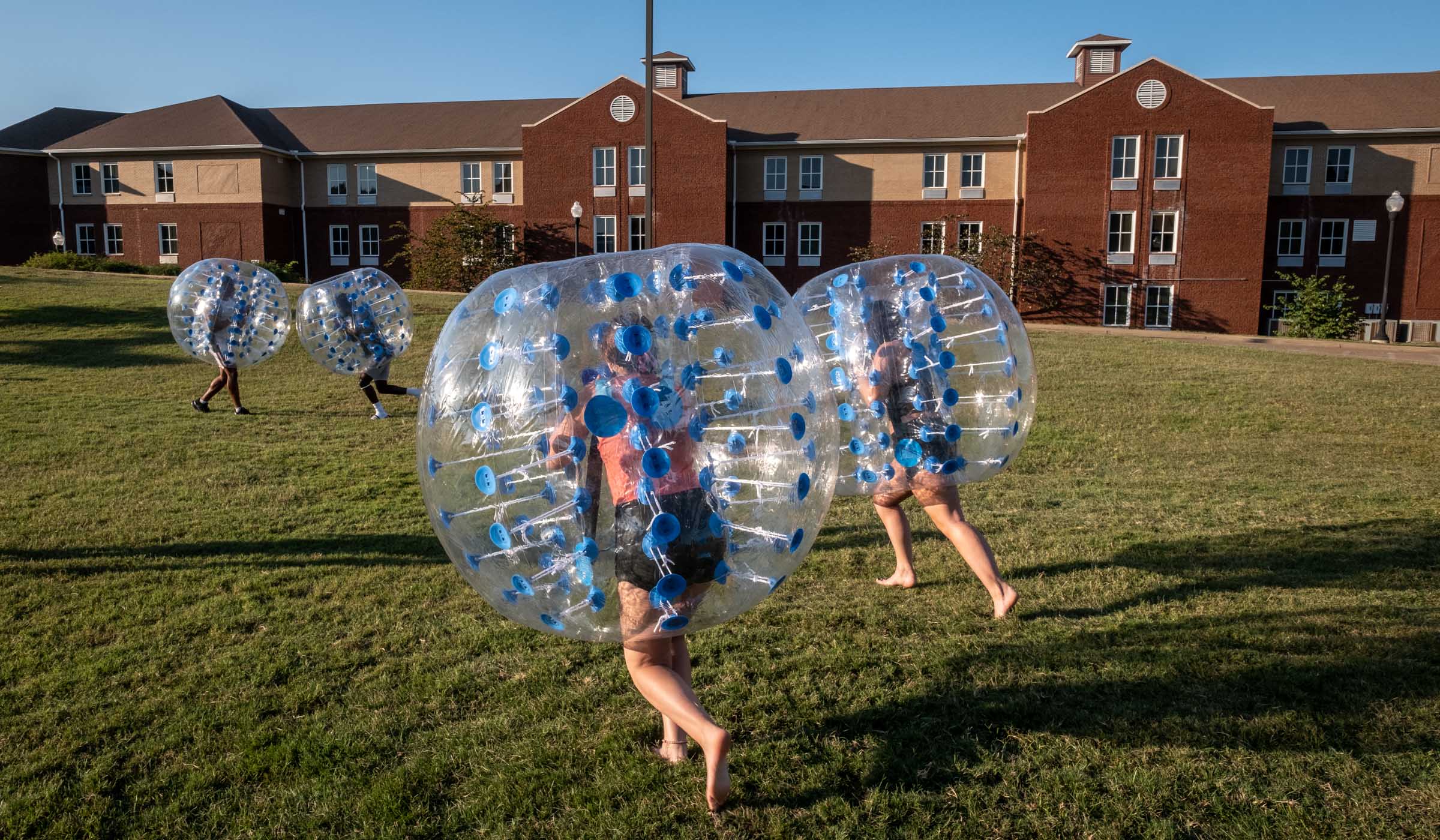 Image Alternative Text: Students encased in inflatable cushione balls run towards eachother on a field in the setting sun, wih Ruby Hall in the background.
Go to page for Bumping Into Fun.
Using inflatables for protection, MSU students take a break from studying to run around and bump into the ground and each other as part of Residence Hall Association Week activities. The MSU RHA hosted several events for students, including a cookout on the Drill Field and opportunity to paint with puppies. Click here for more photos from RHA Week.
Sep 28, 2022 | Photo by Megan Bean