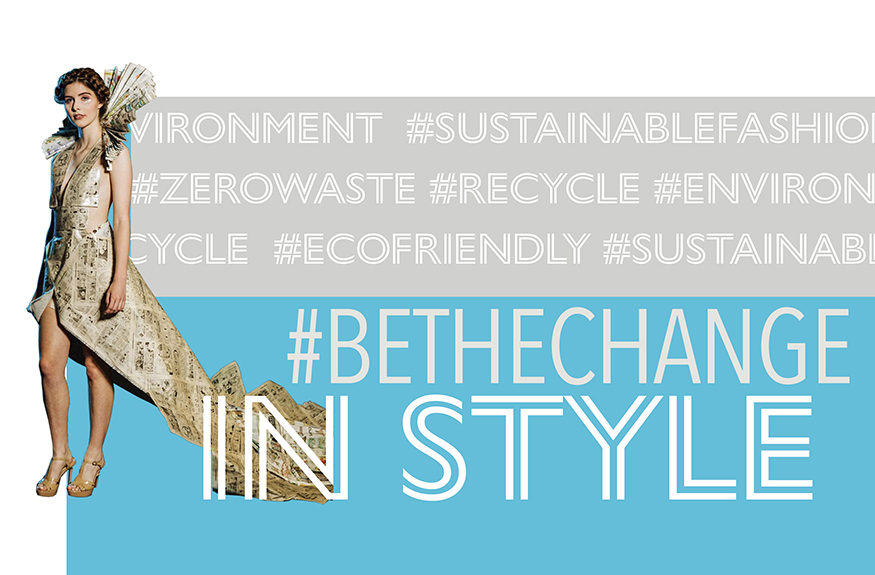 Contact: Sasha Steinberg
STARKVILLE, Miss.—Undergraduate and graduate students in Mississippi State's fashion design and merchandising program in the School of Human Sciences and Department of Art are showcasing their talents in a newly installed exhibition on the Starkville campus.
"#bethechange IN STYLE" is on display through Nov. 9 at MSU's Cullis Wade Depot Art Gallery, second floor, MSU Welcome Center, 75 B.S. Hood Drive. Viewing hours are 9 a.m.-5 p.m., Monday-Friday.
Admission is free to the exhibition, which includes featured artists and designers Natalie Click of Fletcher, Missouri; Sydney Fava of Clarksdale; Jesse Newton of Eupora; Cecelia "CeCe" Turner of Chattanooga, Tennessee; and Marcus Williams of Raymond.
Exhibition-goers can explore a range of creative and sustainable styles through the items on display, including two garments from the MSU Historic Costume and Textiles Collection.
Rachel Woodward, MSU fashion design and merchandising lecturer, organized the event with support from Lori Neuenfeldt, MSU art instructor and gallery director, along with MSU's Office of Sustainability, the MSU Fashion Board, and Fashion House, a fashion designer group within Fashion Board.
Neuenfeldt said each piece on display is unique and shows a way of upcycling fashion, from reusing trash to painting on thrifted denim.
Woodward said more luxury designers are changing their business practices to be more eco-friendly, but upcycling is not a new trend.
"For over 100 years, global events have influenced a love and need for sustainable fashions," she said. "Today, fashion brands are thinking about water usage, waste, lifecycle, and the chemicals used in processing fabrics and creating garments."
For more exhibition information, visit www.caad.msstate.edu/exhibitions/2021/bethechange-style.
Learn more about MSU's College of Architecture, Art and Design at www.caad.msstate.edu; School of Human Sciences, www.humansci.msstate.edu.  
MSU is Mississippi's leading university, available online at www.msstate.edu.