Contact: James Carskadon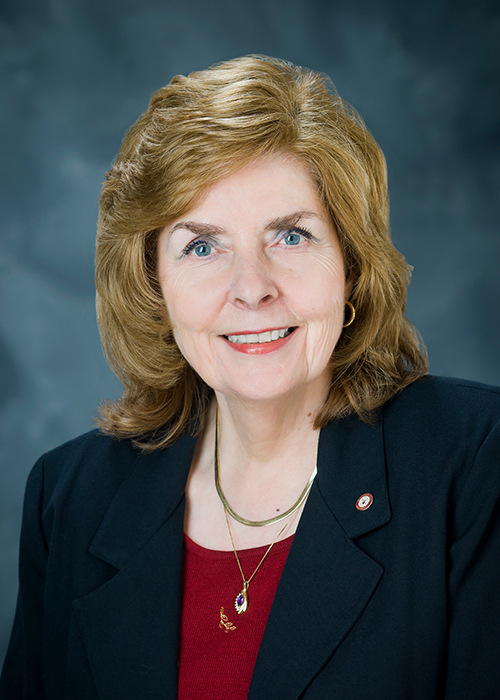 STARKVILLE, Miss.—Mississippi State's Jan Chambers has been selected for a prestigious honor from the American Association for the Advancement of Science, or AAAS.
Chambers, a William L. Giles Distinguished Professor in the College of Veterinary Medicine, is part of the 2021 class of AAAS Fellows, one of the most distinct honors within the scientific community. AAAS is the world's largest general scientific society and publisher of the Science family of journals. Chambers joins 564 inductees being recognized this year for their scientifically and socially distinguished achievements.
"AAAS is a large and highly respected scientific society that promotes excellence in science as well as advocacy for the use of science in matters that affect the public," Chambers said. "Only a relatively few AAAS members are elected to fellowship each year. I feel highly honored to be among this group since this national recognition endorses the quality of scientific research that is possible here at MSU."
Chambers is being honored as part of the AAAS biological sciences section, with the organization citing her contributions in toxicology, particularly her study of toxicants found in insecticides and chemical warfare agents. Chambers and her late husband, Howard, worked to develop chemical compounds that can be used as antidotes to nerve agents. The compounds have since been patented and licensed.
At MSU, Chambers leads the Center for Environmental Health Sciences within the College of Veterinary Medicine. She has been the principal investigator of more than $30 million in federally funded competitive grants in the field of toxicology. Among other distinctions, Chambers is a fellow of the Academy of Toxicologic Sciences, is board-certified by the American Board of Toxicology, and has received the international award for research in agrochemicals from the American Chemical Society. She has been recognized with MSU's Ralph E. Powe Research Excellence Award and the MSU Alumni Association's Faculty Achievement Award in Research. In 2017, she received a Faculty Achievement Award from the Southeastern Conference.
Chambers was nominated for the AAAS fellowship by MSU Provost and Executive Vice President David Shaw, with two independent AAAS Fellows also submitting letters of support.
"Dr. Jan Chambers is most deserving of this honor from AAAS, and I am proud of her selection to this prestigious group," Shaw said. "Her research center continues to make groundbreaking discoveries while preparing scientists to excel in their careers. She has made a substantial impact on MSU and the scientific community as a whole."
The AAAS Fellows program dates back to 1874, forming a distinguished group of scientists, engineers and innovators who have been recognized for their achievements across disciplines ranging from research, teaching, and technology, to administration in academia, industry, and government, to excellence in communicating and interpreting science to the public.
For more on the Center for Environmental Health Sciences in the College of Veterinary Medicine, visit https://www.vetmed.msstate.edu/research/center-for-environmental-health-science.
MSU is Mississippi's leading university, available online at www.msstate.edu.