Contact: Allison Matthews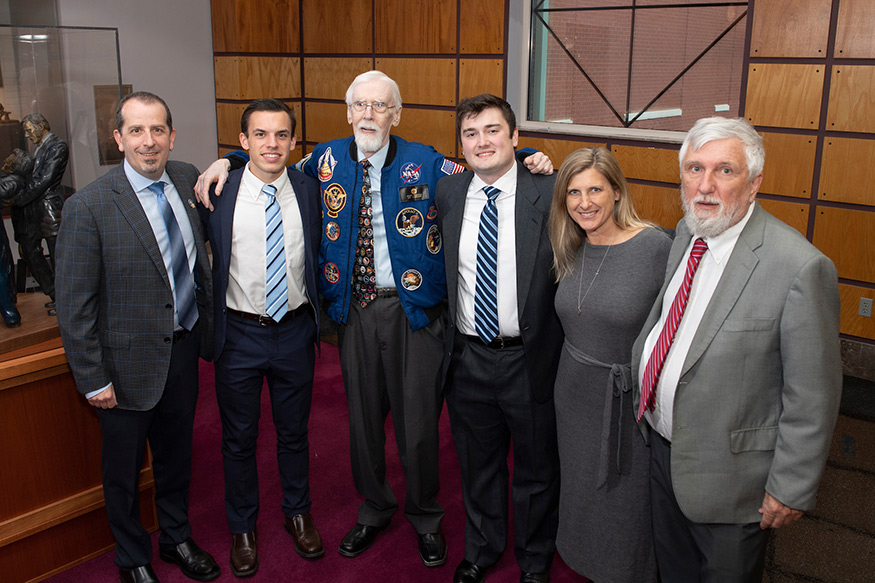 STARKVILLE, Miss.—Mississippi State University students will have more opportunities to gain prestigious scholarships as the Astronaut Scholarship Foundation expands the university's awards to allow for seven additional scholars over the next seven years.
MSU students became eligible in 2017 for ASF's prestigious merit-based scholarships. Each award is up to $15,000 and selected students become official Astronaut Scholars, with access to ASF's Innovative Leadership Mentor Program—a network of astronauts and Astronaut Scholar alumni, along with academic, research and corporate leaders. They also may attend ASF's Innovators Week and Gala, featuring the Neil Armstrong Award of Excellence, among other benefits.
Students majoring in areas of science, technology, engineering or math—commonly known as STEM fields—apply during their sophomore or junior years of college. They must express intent to pursue research or advance their field upon completion of their degree.
"Since being accepted as an ASF scholar, I am incredibly thankful for the community and family I am a part of now. I have met astronauts, test pilots, entrepreneurs and scientists I aspire to be like, and my interactions with my ASF mentor have helped better align my career trajectory," said Britain C. Steele of Mount Juliet, Tennessee, a Mississippi State aerospace engineering junior and 2021 Astronaut Scholar.
"I have dedicated my academic pursuits to flight, and the Astronaut Scholarship has helped me soar above what I thought was possible in my career. It's more than a scholarship. It's an invitation to a life-long community that helps encourage and provide the means for students to pursue their dreams in STEM," Steele said.
MSU's additional scholarship allotment is part of ASF's new Founders for the Future program, which honors the original seven Mercury Astronauts. Last year, ASF was among 19 space-based charities selected by Blue Origin's Club for the Future to receive a $1 million grant to inspire future generations to pursue STEM careers.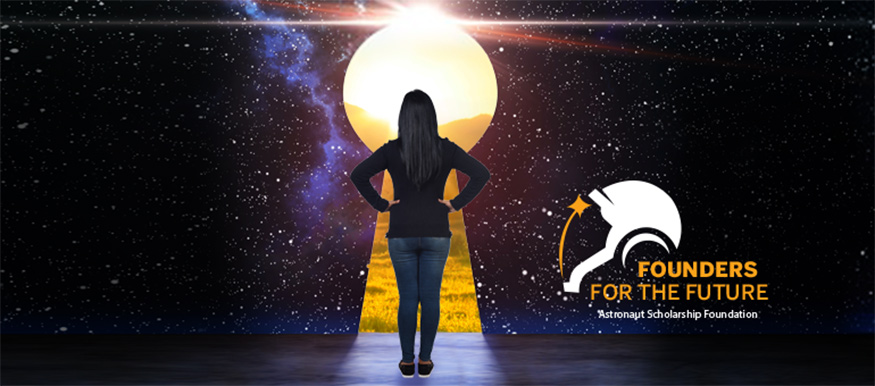 "Thanks to the generous grant from Club for the Future, we have established the Founders for the Future program, enabling us to expand our reach and deepen our commitment to fueling the newest generation of scientific and technological game changers," said Caroline Schumacher, ASF president and CEO. "Our hope is this program will inspire more students to realize their dreams of innovation and space exploration, while continuing the legacy of our founders."
To learn more about the Astronaut Scholarship Foundation and the Astronaut Scholarship, visit astronautscholarship.org and https://www.astronautscholarship.org/assets/2022-founders-for-the-future-press-release.pdf.
Read more about scholarship opportunities and MSU's Office of Prestigious External Scholarships at https://www.honors.msstate.edu/prestigious-external-scholarships/.
MSU is Mississippi's leading university, available online at www.msstate.edu.