Contact: Madison Welzbacher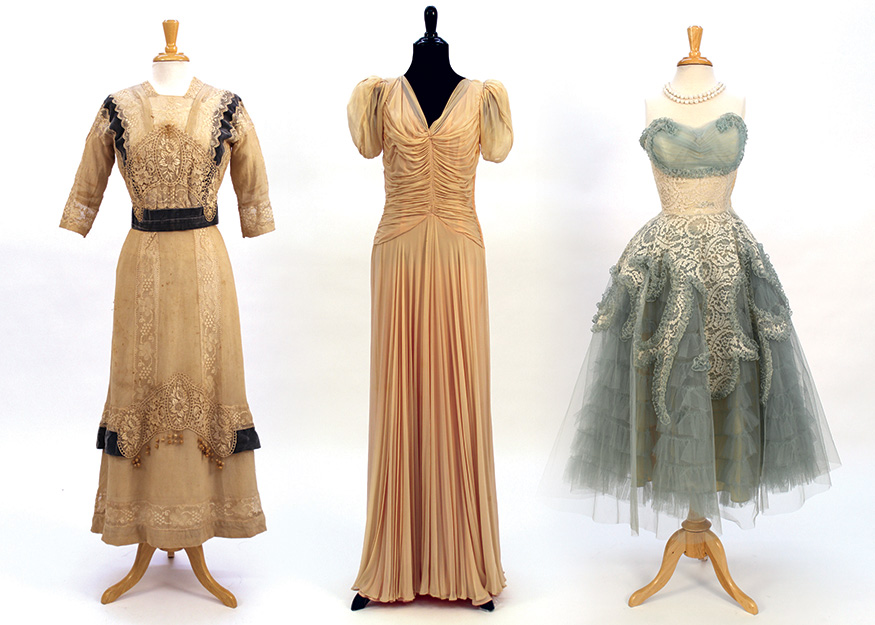 STARKVILLE, Miss.—Mississippi State is displaying special items from its Historic Costume and Textiles Collection through March 30 at Tupelo's GumTree Museum of Art at the Renasant Gallery.
MSU's Department of Art will host a 5-7 p.m. reception Friday [March 11] at the 211 W. Main Street location.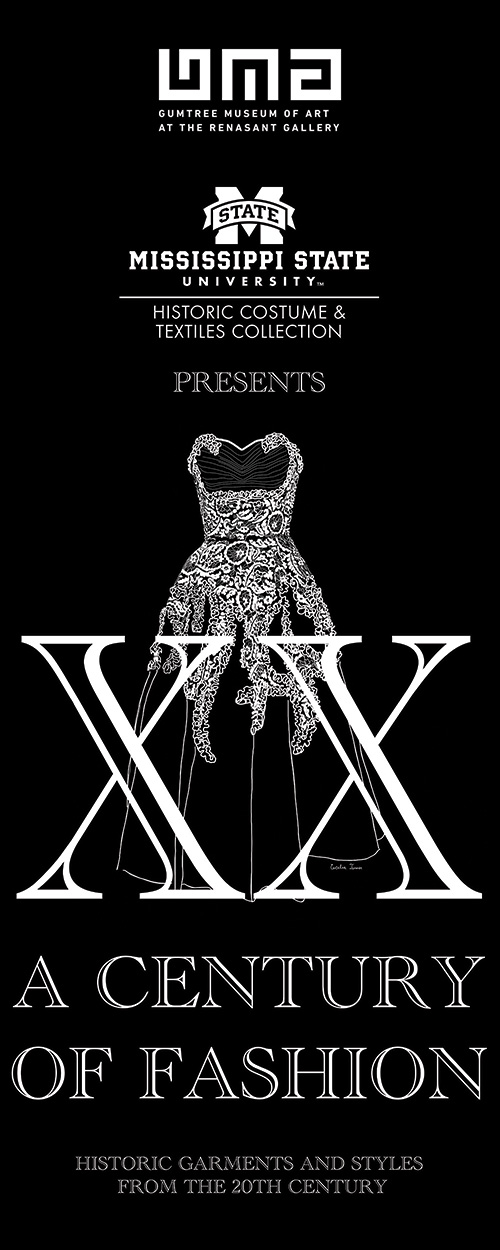 "XX: A Century in Fashion" tells a story of women's fashion and how it evolved throughout the 20th century. The exhibit is open during regular business hours, Tuesday-Friday, 10 a.m.-4 p.m., and Saturday, 11 a.m.-3 p.m.
"The main title of the exhibit begins with 'XX'—it denotes the Roman numeral for 20. We chose to represent the number 20 as the double X mark because it appears very large and epic. This emphasizes the importance of this century," said Lori Neuenfeldt, MSU art instructor and collection curator. "The fashions of the 20th century correspond to iconic moments in history and even have a major influence on the fashion trends we wear today."
With over 1,500 items, the collection includes items from designer labels such as Chanel and Anne Klein as well as unknown creators and lesser-known labels, showcasing how designers influenced the fashion trends of the era. The collection, under the direction of the fashion design and merchandising concentration in MSU's School of Human Sciences, was created in 1985 by Professor Emeritus Catherine Boyd to educate students on how the industry has changed over time as well as help prepare them for professional work.
For more information about the collection, visit www.historiccostume.msstate.edu.
For more about the GumTree Museum of Art, visit gumtreemuseum.com.
MSU is Mississippi's leading university, available online at www.msstate.edu.