Contact: Addie Mayfield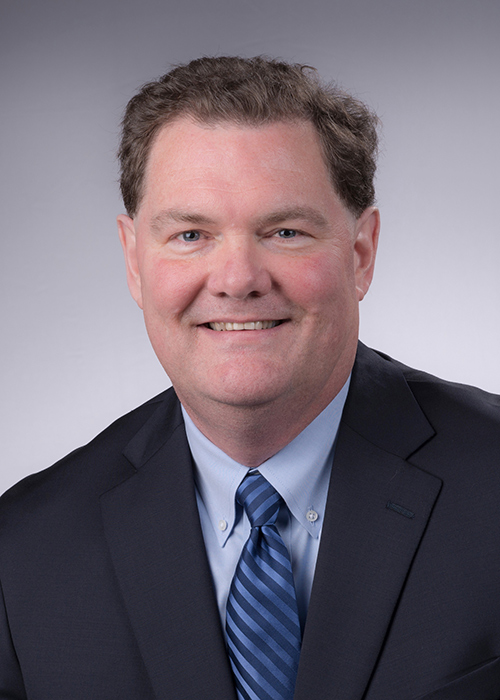 STARKVILLE, Miss.—Mississippi State University will recognize 1983 petroleum engineering graduate Randy J. Cleveland of Fort Worth, Texas, as its national alumnus of the year during the Friday [April 29] MSU Alumni Association 2022 awards banquet.
"We are proud to salute Randy Cleveland on behalf of Mississippi State University for his success in industry and for his loyal lifelong connection with his alma mater," said Jeff Davis, executive director of the MSU Alumni Association. "He is an excellent role model for current and future generations of the Bulldog family and is a distinguished selection for this honor."
Newton County native Cleveland was a successful leader in the oil and gas industry for more than 35 years. He began his career with Exxon in 1984 in New Orleans, Louisiana, where he held a variety of technical and planning assignments for the Gulf of Mexico and Gulf Coast region. His progressive career positioned him at the helm of operations across the company, enabling him to lead at locations throughout the U.S. and abroad.
Following the merger of Exxon and Mobil in 1999, Cleveland held the role of operations manager for the company's North Sea business in Aberdeen, Scotland. He later served in London, England, as joint interest manager for ExxonMobil's Europe Region, overseeing the company's largest production business unit in the world, before returning to Houston, Texas, to manage ExxonMobil Production Company's U.S. portfolio.
After coordinating the merger of XTO Energy, Inc. into ExxonMobil Corporation in 2010, Cleveland became president of XTO headquartered in Fort Worth. He was named vice president Americas for ExxonMobil Production Company in 2016 and served in that role until his retirement in 2019.
Throughout his career, Cleveland has been an exemplary leader. He has served on over 30 various boards of directors for ExxonMobil subsidiaries and affiliates, as well as the Texas Oil and Gas Association executive board, America's Exploration and Petroleum board, America's Petroleum Institute Upstream committee and the Texas Parks and Wildlife Foundation board. He was appointed by the Governor of Colorado as co-chair of an Oil and Gas Environmental task force.
Cleveland also has a strong history of support and service at MSU. He was instrumental in the 2014 reestablishment of the university's petroleum engineering program. The following year, he and his wife Nina established an endowed professorship within the program to ensure its continued success. The couple have invested in areas across MSU and the Bagley College of Engineering, including an endowed scholarship and several other scholarships and funds supporting undergraduate research and other programs.
In 2020, the Clevelands expanded their support at MSU with a gift for the establishment of the Randy J. Cleveland Engineering Student Center. The gift enables a complete renovation of the former Materials Testing Laboratory to serve as a comprehensive, state-of-the-art student services center benefiting aspiring engineers in the Bagley College.
Beyond financial investments, Cleveland has dedicated his time and service as a member of the dean's advisory council for the Bagley College and the MSU Foundation board of directors, where he leads the fundraising committee as chairman. He also serves as a mentor for students through the Bulldog Network platform and has served as a guest speaker on several occasions.
For his outstanding contributions, Cleveland was recognized as a Distinguished Engineering Fellow for the Bagley College of Engineering in 2008 and was named the college's Alumnus of the Year in 2019. He also was recognized as the 2019 Alumnus of the Year for East Central Community College, where he completed pre-engineering studies before enrolling at MSU.
Along with the national alumnus recognition of Cleveland, each of MSU's eight academic colleges will honor a graduate for outstanding personal, professional and community achievements. The 2022 MSU alumni-of-the-year group includes (by college):
College of Agriculture and Life Sciences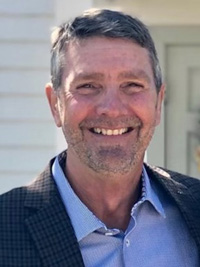 Daniel B. "Dan" Batson of Perkinston is a third-generation Bulldog and horticulturist who has used his skills to become a recognized leader in his industry. He completed both his bachelor's and master's degrees in ornamental horticulture in 1980 and 1982, respectively. The following year, Batson and his wife Kathy established GreenForest Nursery in Perkinston. Serving as president and CEO, he has positioned GreenForest Nursery as one of the most progressive green industry businesses in the country. Batson is an avid leader in his profession and community and has received numerous awards throughout his career, including being named the 2010 Swisher Sweets Mississippi Farmer of the Year and the 2013 Nursery Management Magazine Grower of the Year.
College of Architecture, Art and Design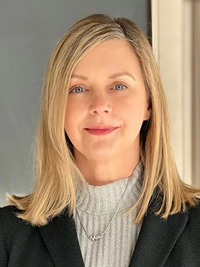 Angela Roberts Cavaluzzi, AIA of New York City, New York has pursued and followed a unique and dynamic career as an architect in the public sector in New York City for the last 25 years. A native of Long Beach, she graduated from MSU in 1982 with a Bachelor of Architecture and also earned a master's degree from Columbia University. Throughout her career, Roberts Cavaluzzi has been directly involved in some of the most impactful development projects in the city's history, including Hudson Yards, the World Trade Center, and the High Line, among others. She has served as a New York City planning commissioner and as director of the Mayor's Office of Capital Project Development, where she oversaw and supported a $1 billion plus portfolio of mayoral priority capital projects. In 2016, she assumed her current role of president of the Hudson Yards Development Corporation.
College of Arts and Sciences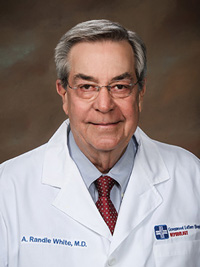 Dr. A. Randle "Randy" White of Greenwood is a 1966 chemistry and pre-medicine graduate who has positively impacted countless lives throughout his career. White completed his medical degree from the University of Mississippi School of Medicine, where he served as an assistant professor of medicine for eight years before beginning his private nephrology practice in 1983. He founded Delta Hills Nephrology Associates, PLLC in Greenwood and continues to serve as managing member. White also is considered a pioneer for bringing dialysis to the Mississippi Delta, having established dialysis facilities in seven counties where the treatment was previously unavailable. He has served on countless professional and community boards over the years and is a proud supporter of MSU, where he is providing opportunities for current and future Bulldogs in the health professions industries.
College of Business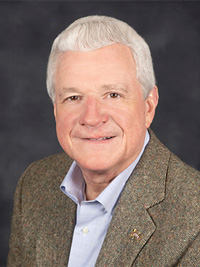 Don Whitmire Jr. of Scottsdale, Arizona is the vice president, controller, financial reporting and principal accounting officer of Freeport-McMoRan, Inc., the world's largest publicly traded copper company. Prior to joining Freeport-McMoRan in 1989, he worked in the energy audit practice of Arthur Andersen specializing in the oil and gas industry and serving on the firm-wide Oil & Gas Industry team. During his 33-year career at Freeport-McMoRan, Whitmire has worked in the fertilizer, sulphur mining, oil and gas and copper mining divisions, including nearly four years at the company's copper mine in Papua, Indonesia. A 1978 accounting graduate and Jackson native, Whitmire is a loyal alumnus who has served on the Adkerson School of Accountancy advisory council for more than 20 years.
College of Education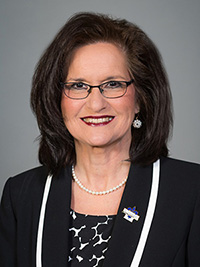 Regina L. Sanford of Aberdeen has more than 30 years of public school experience as a teacher and administrator across multiple states. The Laurel native earned her Ph.D. in secondary education from MSU in 1991. She earlier earned her bachelor's and master's degrees in education from the University of Southern Mississippi. In addition to her public school career, she has also taught as an adjunct professor at the University of St. Thomas in Houston, Texas, and at the University of Southern Mississippi and served as a consultant for the Texas Educational Agency Region IV program. Sanford retired in 2019 as assistant superintendent of curriculum and instruction for St. Tammany Parish Schools in Louisiana.
James Worth Bagley College of Engineering
Dr. Allen K. Sills of Franklin, Tennessee, is pioneering a career that combines his educational background with his lifelong love of sports as chief medical officer for the National Football League. He also serves as a professor of neurological surgery at Vanderbilt University Medical Center and as the founder and co-director of the Vanderbilt Sports Concussion Center. The Starkville native graduated summa cum laude in biological engineering from MSU in 1986 and went on to complete his medical degree and residency training at Johns Hopkins University School of Medicine. A fellow of the American Board of Neurological Surgery and the American College of Surgeons, Sills previously founded the Memphis Regional Brain Tumor Center. He is a former member of the MSU Foundation board of directors and continues to serve as the neurosurgery consultant for all MSU athletic teams.
College of Forest Resources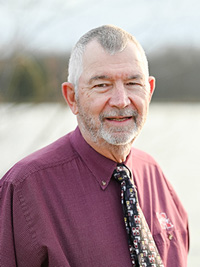 Curtis R. Hopkins of Flora is a two-time MSU graduate, earning a 1971 bachelor's degree in forestry and a 1973 master's degree in wildlife ecology. He also holds a Ph.D. in wildlife sciences from Texas A&M. Hopkins began his career as an assistant ranger and wildlife biologist for the U.S. Forest Service and later joined Ducks Unlimited, where he held progressive leadership roles. He served as director of the Southern Region that encompassed 13 states from 2007 until his retirement in 2013. From 2014 until this March, Hopkins was executive secretary for the Southeastern Association of Fish & Wildlife Agencies where he worked with 15 state fish and wildlife agencies, Puerto Rico and the U.S. Virgin Islands to promote wildlife and fish conservation. His career achievements have been distinguished with many awards over the years, including the Mississippi Wildlife Federation's Conservationist of the Year.
College of Veterinary Medicine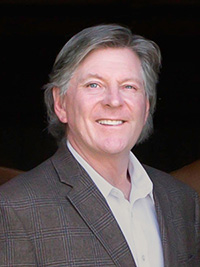 Mark Akin, DVM of Collierville, Tennessee, always knew he was destined to be an equine veterinarian. After earning a bachelor's degree in animal science from MSU in 1982, he went on to complete his Doctor of Veterinary Medicine from the university's College of Veterinary Medicine in 1986. He later opened Akin Equine Veterinary Services in Collierville, where he specializes in providing equine ambulatory practices. The Shannon native helps advance his industry through membership in organizations including the American Veterinary Medical Association, American Horse Council and the American Association of Equine Practitioners, among others.
Other graduates to be given special recognition at the banquet for service to the alumni association during 2021 will include (by hometown):
Walker Price of Germantown, Tennessee, has garnered the honor of 2021 Outstanding Young Alumnus. A native of Nashville, Tennessee, Price graduated from MSU in 2011 with a bachelor's degree in communication and now serves as a sales and marketing professional in the greater Memphis area. He has served on the Memphis Maroon Club's board of directors since 2012, chairing both the social committee and golf fundraiser committee, and also is an active member of the Bulldog Club, the Alumni Recruiting Network and the Young Alumni Advisory Council. Price was earlier honored by the Memphis Maroon Club with their 2018 Distinguished Service Award and their 2017 Young Alumnus of the Year Award.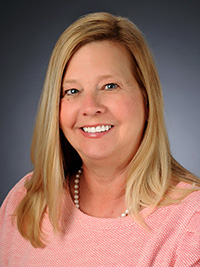 Creath Edens Townsend of Mobile, Alabama will be recognized with a Distinguished Service Award for her dedicated service and longtime board leadership within the Mobile, Alabama Alumni Chapter. As chapter president, she earlier orchestrated the push to include and engage Baldwin County alumni with the former Mobile chapter, growing the organization's reach and potential. Edens Townsend is also an active member of the alumni association's Alumni Recruiting Network and serves on the chapter's scholarship committee to ensure financial support for aspiring students in her area. She is a 1985 elementary education graduate of MSU's College of Education.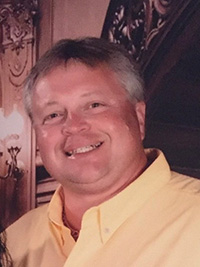 The late Joe Abston of Pascagoula also will be honored with a Distinguished Service Award. Abston earned his Bachelor of Accounting and Master of Professional Accountancy from MSU in 1991 and 1992, respectively, and served as manager of finance and administration for the Jackson County Port Authority of Pascagoula for 27 years. A devout member of the Mississippi Gulf Coast Alumni Chapter, Abston held various leadership positions within the chapter, including chair of the scholarship committee from 2011 to 2021. He also was instrumental in organizing the first drawdown in 2013, which has remained the chapter's most successful annual fundraiser event. Abston's wife and fellow MSU graduate, Missy, will accept the award on his behalf during the event.
The 2022 Alumni Awards ceremony will be simulcast live via the internet, beginning at 6:45 p.m. on Friday [April 29]. For a broadcast link and more on the MSU Alumni Association, visit www.alumni.msstate.edu.