Contact: Allison Matthews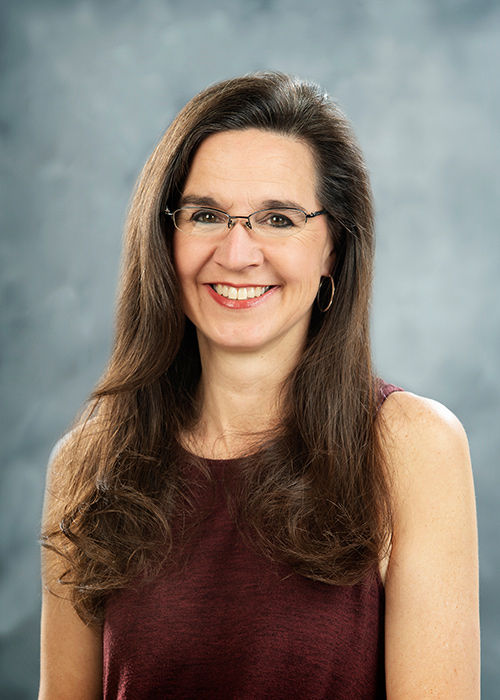 STARKVILLE, Miss.—Mississippi State has named Professor Rebecca Robichaux-Davis in the College of Education's Department of Curriculum, Instruction and Special Education as the director for the university's next Quality Enhancement Plan.
Known as a QEP for short, this is an intensive five-year plan addressing an important issue for student success created during the institution's reaffirmation of accreditation through the Southern Association of Colleges and Schools Commission on Colleges—or SACSCOC.
"This assignment is vital to Mississippi State's core mission of facilitating student success and is one of our highest priorities," said MSU President Mark E. Keenum. "Dr. Robichaux-Davis is a proven leader who has earned the respect of our outstanding faculty. Under her guidance, I am assured that the Quality Enhancement Plan will provide the necessary structure to effectively advance the university and build a transformational student experience."
MSU has convened many internal task forces and town halls over the past several years to engage broad-based collaboration around specific topics—including a primary focus on student success. The importance of experiential learning repeatedly has been emphasized, and the university created a separate task force to further explore this topic. Since experiential learning is such a critical aspect of the student experience, the MSU community has decided it should be the core focus of the next QEP.
Robichaux-Davis said several exemplary programs exist across campus that offer student-centered learning activities, including community engagement, study abroad and undergraduate research. Programs intentionally integrate experiences into coursework and future careers via team-based real-world projects, internships and field experiences, among others. One example is the embedded K-12 field experiences for pre-service teachers that culminate with a capstone internship within the College of Education.
"Given her significant experience in defining, supervising and assessing K-12 field experiences and internships, as well as her long-standing dedication to student success, Dr. Robichaux-Davis is well-positioned to lead our university-wide effort toward a successful Quality Enhancement Plan," said Provost and Executive Vice President David R. Shaw.
Robichaux-Davis joined MSU's faculty in 2007 and has over 20 years of experience in higher education using student-focused pedagogy to guide students in becoming reflective professionals. Through scaffolded reflection exercises, her students can connect what they have learned in the field to what they have studied in the classroom. Under her direction, students learn how to apply prior knowledge when confronted with new situations. As director of the QEP, she will use her expertise as the university works to define what experiential learning means to the institution, prepare students to reflect on their experiences, and evaluate the success of these initiatives.
The QEP leadership will work with departments across campus to ensure that existing experiences meet the goals of the QEP and to create additional opportunities and pathways for students.
Shaw said Robichaux-Davis has demonstrated through her leadership on MSU's Robert Holland Faculty Senate her ability to work with multiple departments, faculty and staff across campus to accomplish common goals.
"Rebecca has a talent for focusing the conversation on the necessary content and an ability to collaborate with others of differing perspectives," said Shaw. "Under her leadership, the QEP will have every opportunity to enhance the student experience at Mississippi State."
MSU is Mississippi's leading university, available online at www.msstate.edu.