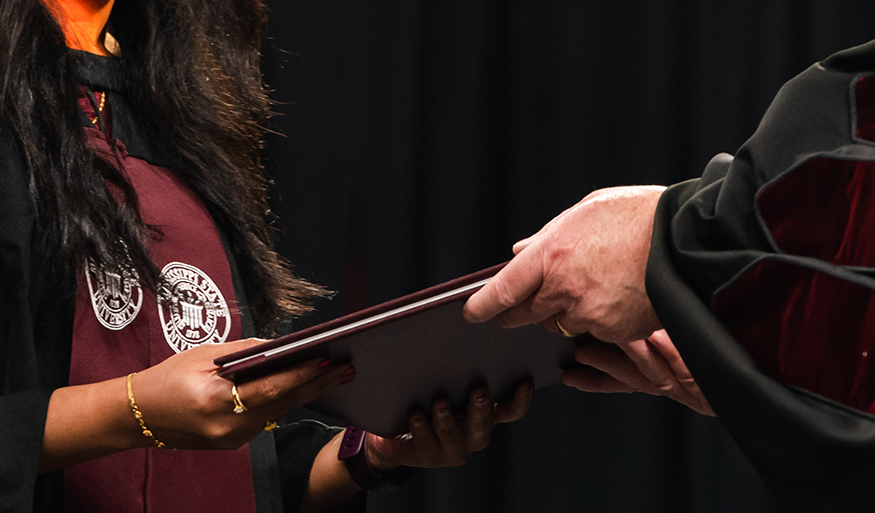 Contact: James Carskadon
STARKVILLE, Miss.—Mississippi State University is set to honor its spring 2022 graduates with a slate of ceremonies May 11-13 in Starkville and Meridian.
MSU President Mark E. Keenum will serve as the commencement speaker for the four ceremonies taking place this month. The university also will recognize alumni Col. Robert L. Barnes and Robert P. "Bob" Bowen with honorary Doctor of Public Service degrees. Bowen, who died April 5, will be honored posthumously.
Those who wish to watch the main campus ceremonies remotely can do so via the MSU TV Center's livestream at https://livestream.com/mstv/live and the MSU Facebook page at www.facebook.com/msstate.
This year's 2022 commencement schedule is as follows:
Wednesday, May 11 (Starkville Campus):
10:00 a.m.: College of Veterinary Medicine Awards, Humphrey Coliseum
11:30 a.m.: College of Veterinary Medicine Hooding, Humphrey Coliseum
3:00 p.m.: Graduate School Doctoral Hooding, Bettersworth Auditorium
Thursday, May 12:
Meridian Campus: 11 a.m. at the MSU Riley Center in Meridian
Starkville Campus: 3:30 p.m. at Humphrey Coliseum (doors open at 2 p.m.). This ceremony will include graduates from the MSU College of Education, College of Business and the ACCESS Program.
Friday, May 13 (both ceremonies at Humphrey Coliseum in Starkville):
9:30 a.m. (doors open at 8 a.m.): College of Arts and Sciences and the College of Architecture, Art and Design.
3:30 p.m. (doors open at 2 p.m.): Bagley College of Engineering, College of Agriculture and Life Sciences, College of Forest Resources, College of Veterinary Medicine and Academic Affairs.
Attendance at both ceremonies will be limited to eight guests per graduate and all guests must have tickets to enter. There is no cost for tickets, and graduates will be emailed instructions for claiming guest tickets.
Due to construction, guests will not be able to enter Humphrey Coliseum on the west side of the building. In addition to other free parking on campus, the parking garage adjacent to Humphrey Coliseum is now open and will be available for free parking on graduation day.
For complete commencement information, visit www.registrar.msstate.edu/students/graduation.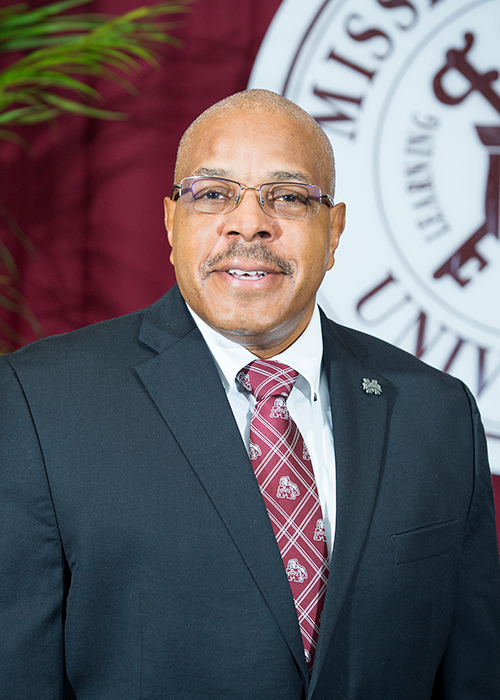 Honorary degree recipient Robert L. Barnes Jr. graduated as salutatorian of his high school class and became a first-generation college student, earning a degree in sociology from MSU in 1972. Upon graduation, he also became the first African American ROTC cadet to be commissioned into the U.S. Army from Mississippi State. In the Army, Barnes served in various leadership positions in the U.S. and abroad and earned numerous military awards including the Legion of Merit. He retired in 2004 at the rank of Colonel. The Brookhaven native also holds a master's degree in transportation management from the Florida Institute of Technology and worked many years in logistics and human resources management positions at Pepsi Cola, General Electric, Systems Management America, and Walmart Logistics. He actively promotes MSU through involvement with the Central Mississippi Alumni Chapter and as chair of the Black Alumni Advisory Council, which he helped organize in 2016. In 2021, he was named as the College of Arts and Sciences' Alumnus of the Year.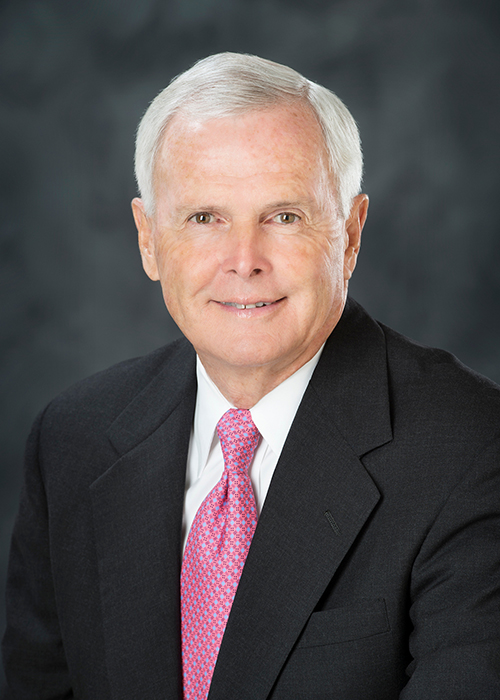 Honorary degree recipient Robert P. "Bob" Bowen, a former certified public accountant, is a 1963 history and political science graduate who spent 30 years with Arthur Andersen LLP, concluding his career as partner. A distinguished military graduate of MSU's ROTC program, Bowen flew over 700 combat missions in Vietnam as an Army Aviator. In his civilian career, Bowen became a director and audit committee chair for three New York Stock Exchange-listed public companies and has served on a number of civic boards in Memphis and North Mississippi. He also received an MBA from Emory University in 1968. Bowen was recognized as Alumnus of the Year for the College of Arts and Sciences in 2016. He is survived by his wife of 43 years, Sheryl, three children and two grandsons.
MSU is Mississippi's leading university, available online at www.msstate.edu.