Contact: Harriet Laird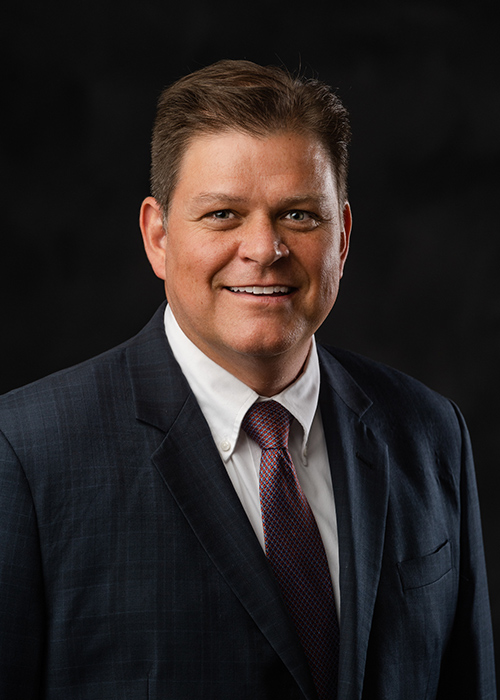 STARKVILLE, Miss.—Eric Moyen, Mississippi State professor and head of the Department of Educational Leadership, is beginning a new role as the university's first assistant vice president for Student Success.
The appointment, in the MSU Office of the Provost and Executive Vice President, will be effective July 1, and is a direct report to Interim Associate Vice Provost for Student Success and Dean of Students Thomas Bourgeois.
Before arriving at MSU in 2017, Moyen served for 13 years in multiple roles at Lee University in Tennessee. Starting as an education faculty member and department chair of the health, exercise science and secondary education department, he became director of the Office of First-Year Programs and then assistant vice president for Academic Affairs, overseeing the successful development of LU's Center for Student Success.
The higher education leadership program professor has worked closely with students, faculty and staff in both the Office of Academic Affairs and Division of Student Affairs during his five-year MSU tenure. As assistant vice president, he will be responsible for operations of the Center for Academic Excellence, formerly the Learning Center, which offers graduate and undergraduate students academically enhanced credit courses, support programs, workshops, tutoring services, academic coaching and state-of-the-art technology labs. Also under his supervision is the Center for Advising, which is an academic resource for all undergraduate students, especially non-declared and those classified as special non-degree.
"I am enthusiastic about this opportunity because I know MSU's leadership team in academics and in student affairs is dedicated to improving the success of its students through collaboration and cooperation," Moyen said. "It has been my pleasure to work with so many excellent faculty members at MSU who truly desire to make a positive impact on the students they teach. This is an essential foundation for any student-success initiative."
Bourgeois said of Moyen, "Eric brings a wealth of knowledge about student success and academic affairs at MSU. We are excited for him to transition to this new role at MSU."
A Lexington, Kentucky native, Moyen holds an undergraduate degree in social studies education from Taylor University in Indiana and a master's degree in U.S. history from the University of Alabama. His Ph.D. in educational policy studies was earned at the University of Kentucky. 
Moyen and his wife, Missy, have two daughters, Anna Grace and Emmy. The family resides in Starkville.
MSU is Mississippi's leading university, available online at www.msstate.edu.