Contact: James Carskadon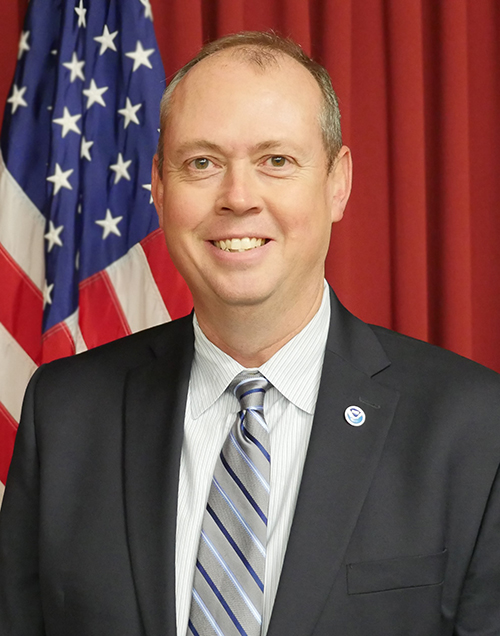 STARKVILLE, Miss.—Mississippi State University alumnus Kenneth Graham is now leading the National Weather Service.
The National Oceanic and Atmospheric Administration announced Graham's appointment as NOAA assistant administrator and 17th director of the National Weather Service today [June 7], effective immediately. Since 2018, Graham has served as director of the National Hurricane Center. He is a 1994 graduate of MSU's Department of Geosciences, where he earned his master's degree.
"What an incredible honor it is to serve alongside the heroes of the National Weather Service whose excellence shines through day after day," said Graham in NOAA's announcement. "I thank [NOAA Administrator Rick] Spinrad for entrusting me with the awesome responsibility and privilege of leading this dedicated team at such an exciting and important time in our history. We'll accomplish great things together by building on recent progress and prioritizing support of our forecasters. I can't wait to get started."
With field offices throughout the country, NOAA's National Weather Service "provides weather, water and climate data, forecasts, warnings, and impact-based decision support services for the protection of life and property and enhancement of the national economy."
From 2008-2018, Graham served as the meteorologist-in-charge in the New Orleans/Baton Rouge office of the National Weather Service.  His career with NOAA began in 1994, after working as a broadcast meteorologist at WCBI-TV in Columbus from 1992-1994. Before earning a graduate degree at MSU, Graham earned a bachelor's degree in atmospheric science from the University of Arizona.
The MSU Department of Geosciences is nationally recognized for its excellence in broadcast meteorology, weather forecasting, severe weather research, hydrometeorology, artificial intelligence, weather modeling and climate sciences. One in three of today's on-air broadcast meteorologists are graduates of MSU's nationally recognized meteorology program. The College of Arts and Sciences department also is a Center of Academic Excellence in Geospatial Sciences, designated by the National Geospatial-Intelligence Agency.
MSU is Mississippi's leading university, available online at www.msstate.edu.