Contact: Sarah Nicholas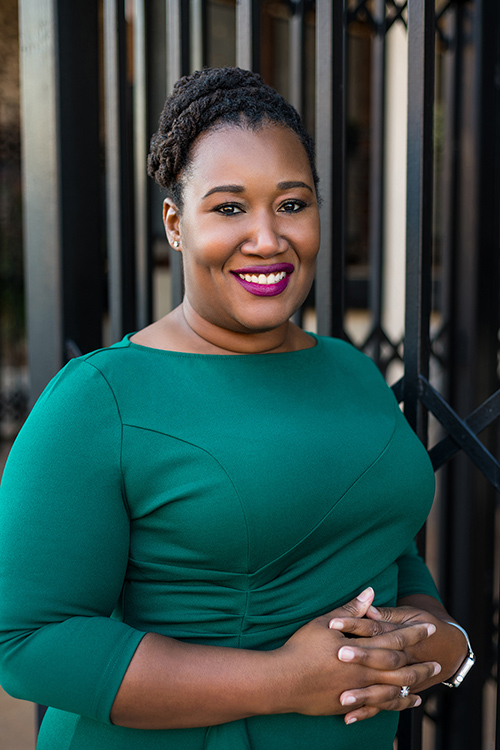 STARKVILLE, Miss.—Mississippi State Associate Professor of English Jervette R. Ward is the new president of a national language association devoted to serving the academic, scholarly and professional interests of African American collegiate scholars.
The College Language Association installed Ward as its 42nd president during the recent annual meeting. The organization was founded in 1937 in her hometown of Memphis at LeMoyne College, now LeMoyne-Owen College. She previously served two years as vice president of the association and is a CLA lifetime member.
"Having a Mississippi State faculty member serving as the president of the CLA is an incredible honor," said Dan Punday, professor and head of MSU's Department of English. "The CLA is incredibly important to the history of Black literature and literary studies in the U.S. and around the world. In particular, Professor Ward has shown incredible leadership at a time of uncertainty and change, and her ability to guide the association through years of disruption around COVID is remarkable."
Ward said the CLA has evolved to become the largest organization in the country of Black scholars of languages and literature.
"The CLA was initially created to improve the teaching of English at Historically Black Colleges and Universities and it has expanded to include predominately white institutions," Ward said. "The CLA has also existed as a space or haven for Black professors of languages and literature who have often been excluded from white academic spaces. The CLA exists to support Black scholars while also welcoming scholars of all backgrounds."
Ward said the CLA is beneficial because it offers opportunities to publish in a professional journal, network, present scholarship and receive feedback at the annual convention, and to participate in professional development events such as writing workshops.
"I remember when I joined CLA right as I finished my Ph.D., one of my biggest regrets was that I hadn't joined sooner because I truly found a space that supported me as a scholar and as an individual," Ward said.
CLA publishes the peer-reviewed College Language Association Journal, established in 1957, available at: https://muse.jhu.edu/journal/779. Issues prior to 2017 are available on JSTOR, https://www.jstor.org/journal/claj.
Ward said CLA is open to undergraduate and graduate students, in addition to faculty members. "The CLA is important for students because it provides a space to grow, to be mentored and to find a community," she said. "One of our standing committees is focused on student experiences and is chaired by a graduate student. Mentoring is one of the hallmarks of CLA."
 During her tenure as president, Ward said she would like to create a strategic plan in addition to bringing greater attention to the organization's archives.
"The strategic plan will allow us to address fundraising and membership among other things, and the archives provide a way to not only celebrate the history of CLA, but also to engage scholars in new writing and publishing opportunities," she said.
Ward also is a member of the Modern Language Association, the largest and most prominent organization for English, where she serves as immediate past chair for the MLA Languages, Literatures, and Cultures African American Literature Forum.
Ward received her Ph.D. from the University of Memphis in literary and cultural studies in 2011. She is the editor of a 2015 Rutgers University Press publication, "Real Sister: Stereotypes, Respectability, and Black Women in Reality TV." 
She has served as president of the Anchorage Chapter of Jack and Jill of America, Inc., one of the oldest Black service organizations in the country.  Her research and teaching areas focus on American literature with an emphasis in African American women's literature.
Part of MSU's College of Arts and Sciences, the Department of English is online at www.english.msstate.edu.
MSU is Mississippi's leading university, available online at www.msstate.edu.