Contact: John Burrow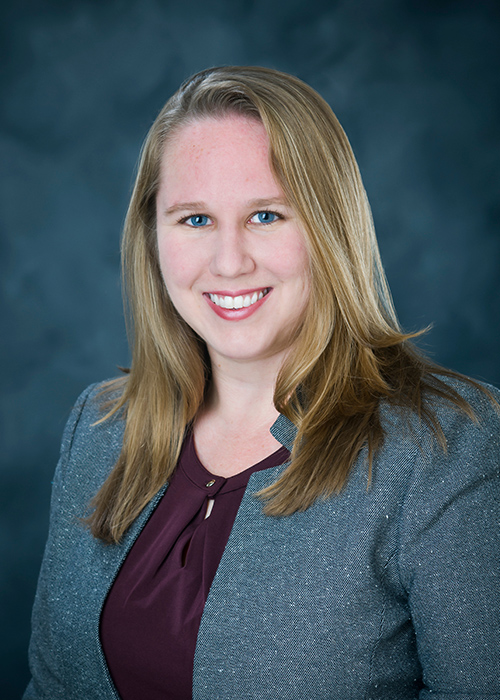 STARKVILLE, Miss. – A Mississippi State Department of History faculty member is the recipient of a National Endowment for the Humanities summer stipend award to help fund her archival research on the history of medicine in the 19th century.
Assistant Professor Courtney Thompson received $6,000 from the NEH, an independent federal agency which promotes studies in the humanities and history. Only the second faculty member in recent history at MSU to receive the NEH summer stipend, Thompson's funding will support research for Thompson's second book, tentatively titled "A Calculus of Compassion: Medicine, Emotion, and Identity in Nineteenth-Century America."
Thompson released her first book last year, "An Organ of Murder: Crime, Violence, and Phrenology in Nineteenth-Century America," published by Rutgers University Press.
Thompson said her new project is based in large part on an archival collection housed at MSU that focuses on 19th century Mississippi physician A.B. Holder.
"My work aims to look at the broader context and culture of medicine in the various sites through which he moved, including the southern medical school, the post-Reconstruction rural South, Indigenous reservations in the West, and the turn-of-the-century city hospital," Thompson said.
"The records of southern and reservation physicians provide an opportunity for a comparative account of how race, gender, sexuality, and regional identity impacted care, outcomes, and affect, placing the co-production of identity and health inequity in historical context," said Thompson, noting she hopes to delve into the importance of "emotion in the doctor-patient relationship" in the late-19th century South and West.
Thompson joined MSU's Department of History in 2016. She is chair of MSU's Medical Humanities Certificate program and an advisor for Phi Alpha Theta on campus. She is a three-time graduate of Yale University's history program, earning a Ph.D. in 2015, a master of philosophy degree in 2013 and a master of arts degree in 2012. She earned her bachelor's degree in history and science in 2009 from Harvard University.  
Part of MSU's College of Arts and Sciences, more information about the Department of History is available at www.history.msstate.edu.
MSU is Mississippi's leading university, available online at www.msstate.edu.