Contact: Carl Smith
STARKVILLE, Miss.—Children across the nation will better understand the historical significance and cultural impact of Juneteenth thanks to a Mississippi State art professor's drawings.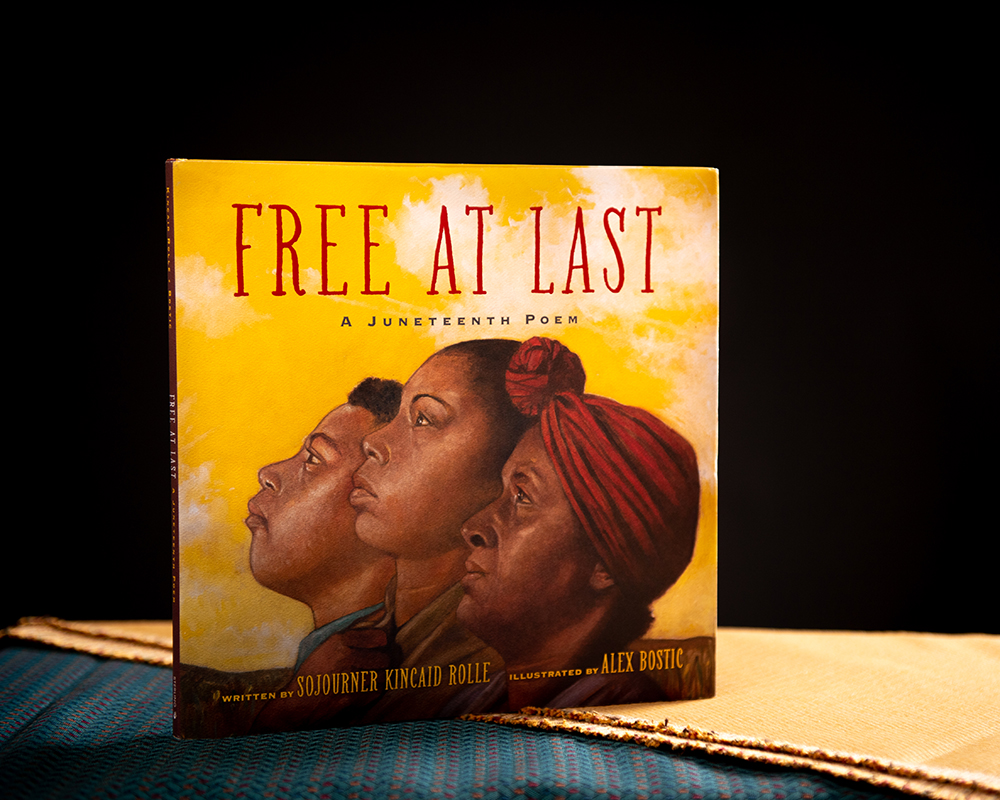 Alex Bostic, an associate professor in the MSU Department of Art, illustrated the 32-page book "Free at Last: A Juneteenth Poem," in which poet and activist Sojourner Kincaid Rolle tells the story of the last enslaved people in Galveston, Texas, learning of their freedom in 1865. Celebrated on June 19, Juneteenth became the newest U.S. federal holiday in 2021.
"I'm lucky to have this opportunity. It resonates with certain things I want to do dealing with historical Black images," he said. "This book is coming out at a time when it's becoming more and more important to tell these stories. I want my children and grandchildren to know these stories and historical facts."
Bostic's 40-year career spans a variety of creative roles, from Hallmark greeting card writer to movie poster designer, and he joined MSU's faculty 11 years ago. His art focuses on the human form and experience, and promotion of historical Black figures.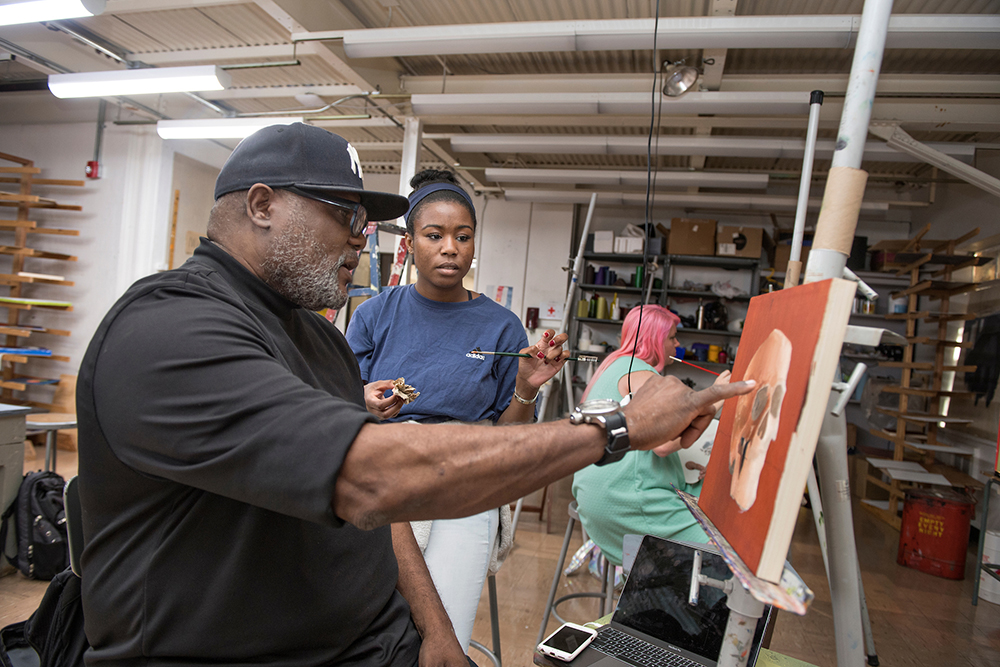 This year, his painting "Edmonia Lewis" is featured on the Edmonia Lewis Commemorative Forever stamp, the 45th stamp in the U.S. Postal Service's Black Heritage Series. Bostic's work also will be featured in "Imprinted: Illustrating Race," a curated exhibition of more than 100 works that examine how illustrations have shaped attitudes toward race and culture, on display through October at the Norman Rockwell Museum in Stockbridge, Massachusetts.
Locally, Tupelo's Gumtree Museum of Art will feature many of Bostic's portraits in July. An opening reception will be held at 5 p.m. July 15.
Published by Union Square Kids in May, "Free at Last: A Juneteenth Poem" is available through most major online retailers and select bookstores.
For more information about the MSU College of Architecture, Art and Design, visit www.caad.msstate.edu.
MSU is Mississippi's leading university, available online at www.msstate.edu.