Contact: Carl Smith
STARKVILLE, Miss.—Two Mississippi State undergraduate students are among the newest selection of national Astronaut Scholars. The prestigious designation affords them a financial prize and access to a lifelong network of science-, technology-, engineering- and mathematics-focused researchers and trailblazers.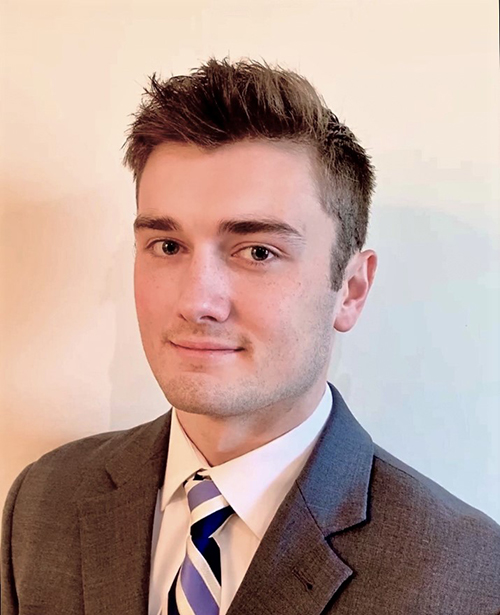 Britain Steele, a junior aerospace engineering major from Mount Juliet, Tennessee, and Emma Wade, a senior computer science major from Decatur, Alabama, are among the 68 members of the Astronaut Scholarship Foundation's 2022 Astronaut Scholars Class, which includes students from a select group of 45 universities across the nation.
Founded by the six surviving Mercury 7 Astronauts in 1984, the ASF supports and rewards college students pursuing degrees in STEM-based fields. The scholarship program provides recipients up to $15,000, mentorship and connections to academic and industry professionals.
Steele, now a two-time Astronaut Scholar, is a member of MSU's Shackouls Honors College and the Bagley College of Engineering's Accelerate initiative, which prepares students for graduate education. He also is a member of MSU's MBA Venture Pathway, a program offering key business principles to students pursuing innovative careers. This summer, Steele is interning with Virgin Galactic, a commercial spaceflight company within the Virgin Group, in New Mexico. He plans to work toward a master's degree in aerospace engineering after concluding his undergraduate work.
"To be honored twice is a remarkable achievement," Steele said. "It is a testament to all the hard work and dedication I have put forth toward sharing my journey and experiences within the aerospace industry and how I have tried to use that experience to encourage others to chase their dreams in STEM fields and in life.
"Without MSU, I would simply not be where I am today," he added. "I would not have grown as much as a professional within the aerospace industry and as an aspiring leader. MSU has provided me plenty of opportunities to achieve heights that, before entering college, I never thought I would be able to achieve. MSU and my peer groups are why I am who I am, and they play a part of my identity."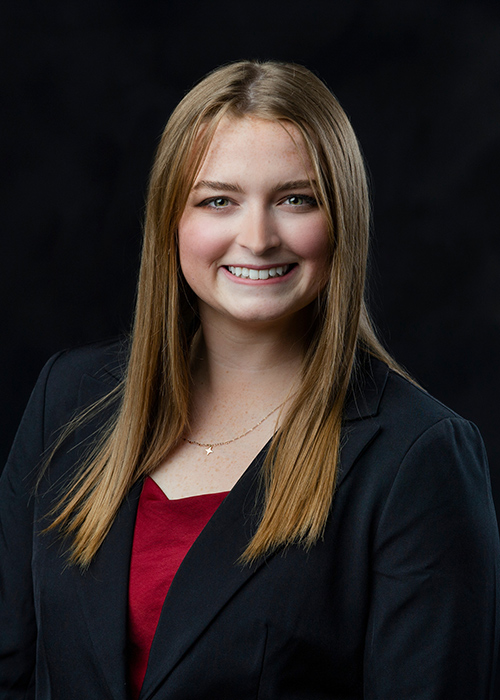 Wade, a 4.0 student also in the honors college and Accelerate program, plans to pursue a doctorate in computational biology, continue her research and transition into teaching. She hopes to honor those who assisted her with her educational pursuits by mentoring upcoming students. Wade is a Goldwater Scholar who was recently selected for the highly competitive National Science Foundation Research Experience for Undergraduates at the Jackson Laboratory's JAX Cancer Center in Farmington, Connecticut, where she will learn from world-class researchers in the areas of genetics and genomics.
"Receiving this scholarship is truly an honor. It means the world to me that a group of people believe in my future, and I have all who have invested in me to thank," Wade said. "MSU has provided me with so many unique opportunities, from research to teaching. The most transformative, however, has been the close, one-on-one opportunities with my mentors that I might not have experienced elsewhere.
"MSU is a big school, but I've never felt like just one in the crowd," she added.
David Hoffman, director of the Shackouls Honors College Office of Prestigious External Scholarships, said both Steele and Wade have already demonstrated incredible ability as well as potential to lead the future of STEM in the U.S., thereby accomplishing the mission of the ASF.
"As a second-year Astronaut Scholar, Britain has continued his path in both scholarly and research excellence," said Hoffman, who is also an associate professor within the College of Arts and Sciences' Department of Anthropology and Middle Eastern Cultures. "Britain's profile is relatively unique because he leveraged the ability to work in an industry co-op with Gulfstream Aerospace Corporation in 2021. There, he gained valuable experience in real-world aerospace research that really makes him stand out from the crowd.
"Emma continues to demonstrate her excellent research career at the intersection of computation and evolutionary biology," he added. "Her computational work is at the cutting edge of our biological understanding of cancer and other diseases linked to genetics."
Learn more about the MSU Bagley College of Engineering and the Shackouls Honors College by visiting www.bagley.msstate.edu and www.honors.msstate.edu, respectively.
MSU is Mississippi's leading university, available online at www.msstate.edu.