Contact: James Carskadon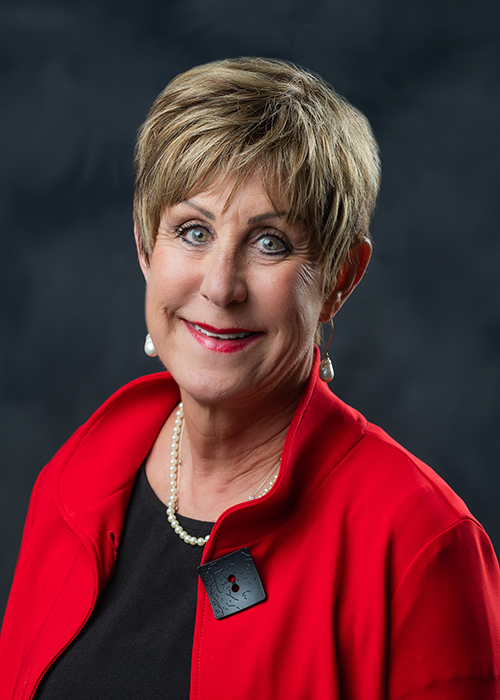 STARKVILLE, Miss.—Sharon Oswald, long-serving dean of Mississippi State University's College of Business, has announced her retirement effective July 1, 2023.
Oswald has led MSU's College of Business since 2011, steering the unit through an era of growth in academic programs and support for entrepreneurship. Her career has spanned more than 30 years as a teacher and administrator.
"I sincerely appreciate Dr. Oswald's work to advance the College of Business during her time as dean," said MSU Provost and Executive Vice President David Shaw. "She has greatly enhanced MSU's support for student entrepreneurs and businesses across the state, which will leave a lasting impact. Additionally, the college's academic programs are nationally competitive and popular among online and on-campus students."
Prior to joining the MSU faculty ranks, Oswald spent 24 years as a faculty member at Auburn University, including 12 years as the management department head. Her primary research areas include entrepreneurship and international healthcare management.
She holds a doctorate in business administration and an MBA from the University of Alabama. She also is an Auburn journalism graduate.
The MSU College of Business, organized in 1915, is one of the oldest in the South. Both the college and its Richard C. Adkerson School of Accountancy are accredited by the Association to Advance Collegiate Schools of Business, one of the most prestigious business education groups in the world. For more, visit www.business.msstate.edu.
MSU is Mississippi's leading university, available online at www.msstate.edu.