Contact: Sarah Nicholas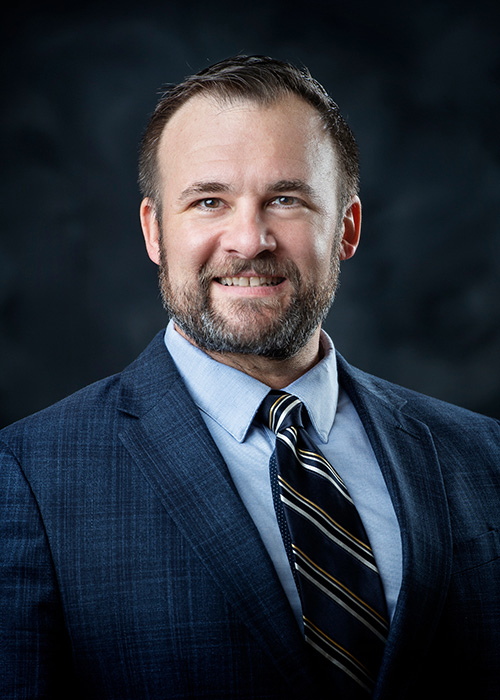 STARKVILLE, Miss.—A Mississippi State faculty member with more than a decade of research and service in comparative politics and public policy is the new head of the university's Department of Political Science and Public Administration.
Associate Professor Brian D. Shoup officially began his role as department head July 1 after serving as interim department head since last summer.
Dean of the College of Arts and Sciences Rick Travis said Shoup is "well acquainted with the scope of the department."
"I am very excited about the leadership he brings to the department and look forward to working with him for the coming years," Travis said.
Shoup said he plans to continue the department's service to Mississippi as "a leading center of research, outreach and service-oriented teaching."
"Our faculty and staff are truly exceptional, and we are very fortunate to have students who are committed to using the lessons learned here at MSU to make our communities and our country stronger and more civically engaged," Shoup said. "I am grateful and humbled to be chosen as department head for PSPA."
Shoup previously has served as the department's faculty advisor for the Mississippi Model Security Council and as undergraduate coordinator.
He received his Ph.D. in political science with a focus in comparative politics and public policy from Indiana University and his bachelor's degree in political science from Creighton University in Omaha, Nebraska. His primary research interests are ethnic conflict, state and nation-building, and Sub-Saharan African politics.
He is the author of "Conflict and Cooperation in Multi-Ethnic States: Institutional Incentives, Myths, and Counterbalancing" (Routledge, 2007), part of the Asian Security Studies series, and he co-edited another work in the series—"U.S.-Indian Strategic Cooperation into the 21st Century: More than Words."
Shoup's work has appeared in journals and publications such as Perspectives on Politics, Democratization, Journal of Democracy, and Commonwealth and Comparative Politics.
MSU's Department of Political Science and Public Administration prepares students for a range of careers from government and public service work to managerial options in the private sector. The Master of Public Policy and Administration degree prepares students for executive and managerial positions in state, municipal and national government and is accredited by the National Association of Schools of Public Affairs and Administration.
The department's Ph.D. program in public policy and administration is a research-oriented degree that prepares students for careers as scholars and researchers. Part of MSU's College of Arts and Sciences, complete details about the department may be found at www.pspa.msstate.edu.
MSU is Mississippi's leading university, available online at www.msstate.edu.