Contact: Sarah Nicholas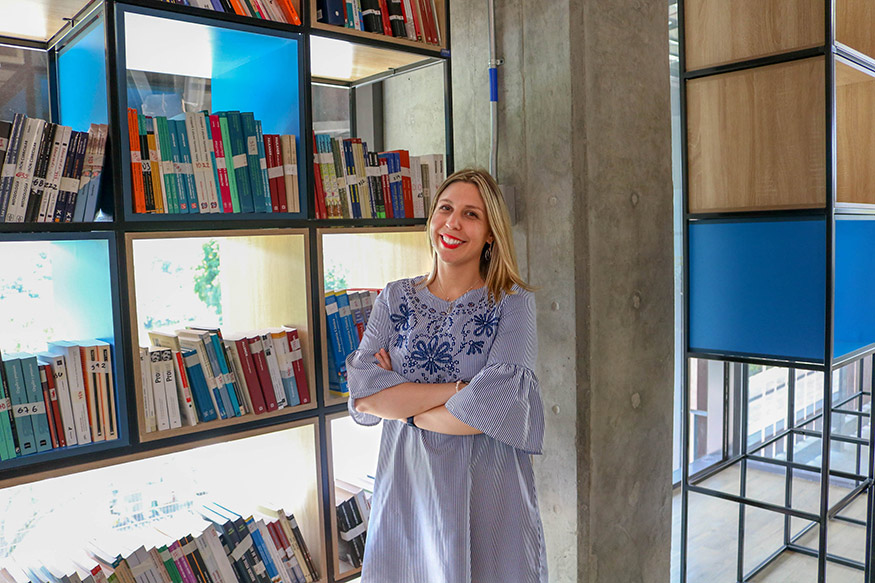 STARKVILLE, Miss.—A Mississippi State faculty member is collaborating through a $1.2 million grant from the National Institutes of Health to advance immersive learning environments for Latine multilingual learners (LML) with a focus on science, technology, engineering and math settings.
Lourdes Cardozo-Gaibisso, an assistant professor in MSU's English department since 2021, said the five-year project focuses on creating spaces for LML students to engage with science inquiry experiences using features of translanguaging—the practice of maximizing communication using more than one language within a classroom lesson.
"We know that creating and using immersive learning environments to support culturally and linguistically diverse students is crucial," Cardozo-Gaibisso said, noting the lack of current research into the topic. "We feel this study is important because it addresses the 'how' questions from a multitude of perspectives—deep learning theories, immersive learning environments, machine learning, educational linguistics and translanguaging."
The project—SISTEMAS: Stimulating Immersive Science Through Engaging Multilingual and Authentic Scenarios—is supported by a Science Education Partnership Award and housed at the University of Georgia. Cardozo-Gaibisso is a co-investigator in collaboration with UGA faculty member Georgia Wood Hodges, an expert in immersive learning environments, along with UGA researchers Allan Cohen and Xiaoming Zhai.
Cardozo-Gaibisso earned her Ph.D. in language and literacy education from UGA in 2018, her master's degree in education with an emphasis on research in teaching and learning processes from Universidad ORT Uruguay in 2013, and her bachelor's degree in English language teaching from Instituto de Profesores Artigas, also in Uruguay, in 2010.
Cardozo-Gaibisso served from 2018-2019 as an education consultant for World Bank's Regional Program for the Development of the Teacher Profession in Latin America and the Caribbean. In 2020, she was the curriculum development specialist in teacher policy for the International Institute for Educational Planning, United Nations Educational, Scientific and Cultural Organization (IIEP-UNESCO).
Part of the College of Arts and Sciences, more information about the Department of English is available at www.english.msstate.edu.
MSU is Mississippi's leading university, available online at www.msstate.edu.