Contact: John Burrow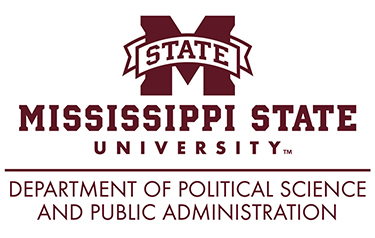 STARKVILLE, Miss.—Mississippi State's Department of Political Science and Public Administration now offers a certificate program for graduate students that bridges theory and practices in the field of public procurement.
Beginning this semester, the Graduate Certificate in Public Procurement is a "four-course sequence" intended for professionals working in the public and private sector.
"We are excited to see this certificate program begin because the efficient and ethical use of scarce taxpayer resources is an important part of responsible governance," said Brian Shoup, PSPA department head. "This program equips Mississippians working in procurement with the tools they need to be effective stewards of financial resources."
Shoup said the certificate program provides working professionals with "state of the art practices" for procurement with state agencies and non-governmental organizations. Structured for working professionals to complete throughout one academic year, participants are not required to be full-time graduate students.
To complete the certificate program, mandatory courses include Introduction to Public Procurement; Contract Formation in Public Procurement; Contract Administration in Public Procurement; and Legal, Ethical, and Socially Responsible Aspects of Public Procurement.
For more information about the Graduate Certificate in Public Procurement, contact Associate Professor Sawsan Abutabenjeh at sawsan.abutabenjeh@msstate.edu or at 662-325-2711.
Part of MSU's College of Arts and Sciences, information about the Department of Political Science and Public Administration is available at www.pspa.msstate.edu.
MSU is Mississippi's leading university, available online at www.msstate.edu.