Contact: Aspen Harris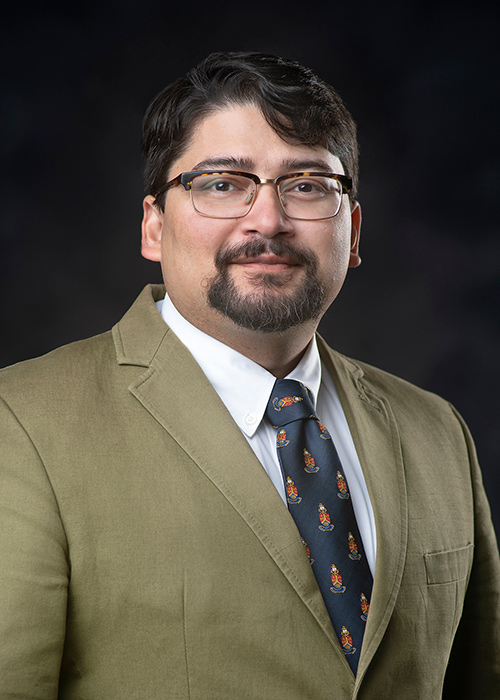 STARKVILLE, Miss.—A Mississippi State associate professor of political science and public administration is a featured speaker this month for The British Academy's conference on the Russo-Ukrainian War.
Vesabjit Banerjee is part of a program that includes "leading voices on history, politics, international law and war studies as they explore the origins, dimensions and possible ends of the Russo-Ukrainian War."
Taking place Sept. 28-29 in London, the conference is bringing together experts who will hold sessions about war components such as command, control, operations and logistics; deterrence, escalations and resilience; intelligence and information; refugees, migration and internal displacement; as well as war crimes and international law.
The British Academy is the United Kingdom's 120-year-old home for research in the humanities and social sciences. In addition to the physical conference taking place at Carlton House Terrace, the conference also is being presented as a hybrid event with a Zoom webinar option.
Banerjee will speak as part of a session on public narratives and global opinion, and he has provided previous commentary on the ongoing war.
Banerjee's research focus is in domestic politics, domestic influences on foreign policy and understanding state violence within the U.S. He also has research interests in South Asia, Latin America and Southern Africa, and his work has appeared in numerous publications, such as Armed Forces and Society, Studies in Conflict and Terrorism, International Political Science Review, Journal of Asian and African Studies and Public Opinions and Parties.
Banerjee received his Ph.D. from Indiana University and held fellowships at IU and University of Pretoria in South Africa. He joined MSU in 2015.
To learn more about The British Academy and its upcoming conference, visit https://www.thebritishacademy.ac.uk/events/british-academy-conferences/the-russo-ukrainian-war/.
For more information about MSU's Department of Political Science and Public Administration, visit https://www.pspa.msstate.edu/.
MSU is Mississippi's leading university, available online at www.msstate.edu.