Contact: Harriet Laird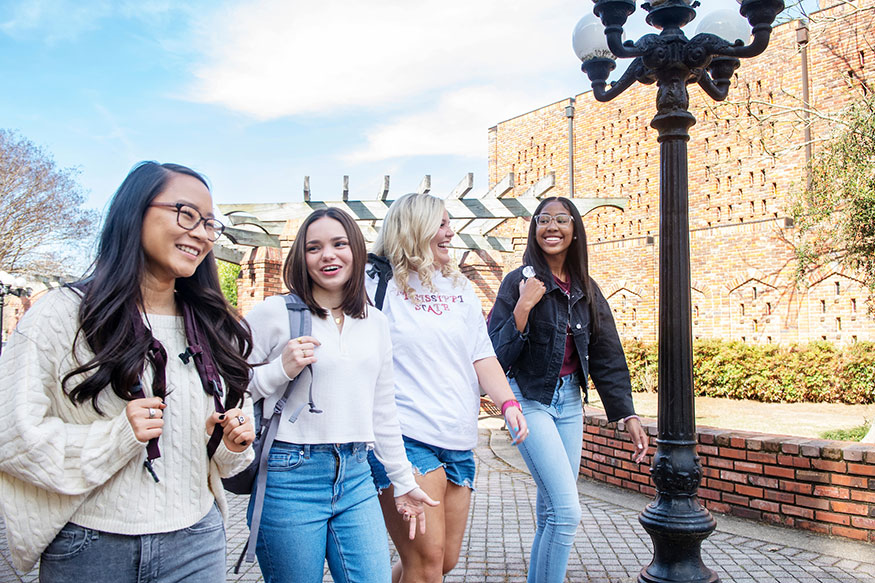 STARKVILLE, Miss.—Mississippi State is among a select group of 102 colleges and universities across the U.S. receiving national recognition for their ongoing commitment to diversity, equity and inclusion.
A 2022 recipient of the Higher Education Excellence in Diversity Award, MSU is the only Mississippi postsecondary institution—and one of only 10 land-grant universities nationwide—garnering the achievement given by INSIGHT Into Diversity magazine. MSU also received the HEED award in 2021 and 2019.
MSU President Mark E. Keenum said receiving this honor from the oldest and largest diversity magazine in higher education showcases the inclusive environment the university has built and continues to develop.
"This award is a reflection of our institutional values of integrity, hard work and respect for all, and I am so proud of the commitments our students, faculty and staff have made to welcome and support every member of our community," Keenum said. "As I have said and will continue to say, diversity empowers and enriches institutions and individuals. It gives us opportunities to communicate, to get to know one another, and to displace fear and prejudice with understanding and respect."
The university's Division of Access, Diversity and Inclusion (ADI) works diligently to ensure measures are either in place or being developed across the university's campuses that promote a thriving culture of inclusion and student success for all racial and ethnic identities, ages, nationalities, social and economic statuses, sexual orientations, gender identity/expressions, religions, political and ideological perspectives, and physical and mental abilities.
"It is an honor for Mississippi State to be selected again for this prestigious award. This speaks to the collective effort across our institution to foster a diverse and inclusive campus environment and is a testament to how inclusive excellence is being embedded into the work of our faculty, staff and students, " MSU ADI Vice President Ra'Sheda Forbes said.
The university's commitment to inclusive excellence includes a number of successful initiatives. For example, MSU's Office of Institutional Diversity and Inclusion continually seeks to grow employee and programmatic resources to meet the needs of its increasingly diverse community and to cultivate a welcoming and supportive environment for all.
MSU's Completion Grant program is providing under-resourced Mississippi undergraduate students close to graduation with $1,000 each to finish their degrees. In the spring and fall semesters of 2021, the university awarded 1,862 Completion Grants to students who were Mississippi residents, had a 2.0 or higher GPA, and lacked only 25% of their coursework to earn bachelor's degrees.
MSU also has worked to advance its programming through initiatives such as the TRiO first-generation student program, Promise Program for economically challenged students, and THRIVE for those in the foster care system.
This year's HEED honorees will be featured in the November issue of INSIGHT Into Diversity magazine, available online at www.insightintodiversity.com.
For more on MSU's diversity and inclusion efforts, visit the Office of Institutional Diversity and Inclusion, www.oidi.msstate.edu; the Division of Student Affairs, www.saffairs.msstate.edu; and the Holmes Cultural Diversity Center, www.hcdc.msstate.edu.
MSU is Mississippi's leading university, available online at www.msstate.edu.