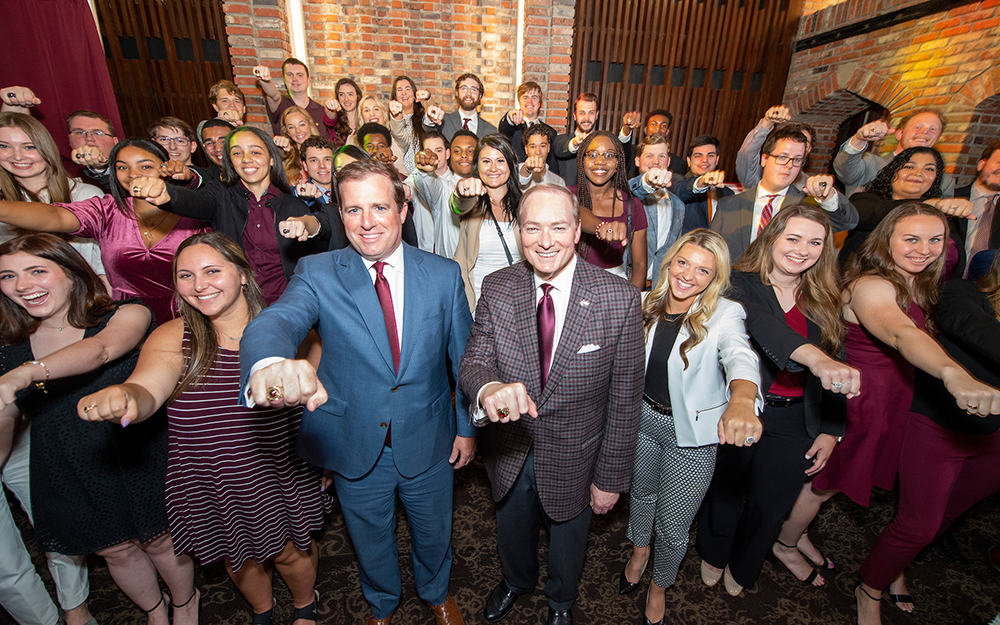 The Mississippi State Class Ring is a tradition at Mississippi State University, just like cowbells and Bully. With an MSU Class Ring, alumni can proudly display their Maroon and White pride, no matter if they just graduated, or if they've been a part of the MSU alumni family for decades.
All MSU graduates are invited to participate in the upcoming Ring Days event at the Hunter Henry Center to browse the great selection of MSU Class Rings. MSU faculty and staff are also asked to encourage junior and senior students to attend.
Ring Days are Tuesday, Wednesday and Thursday [Sept. 20-22], from 9 a.m. to 4 p.m. each day.
Orders placed by Oct. 7 will ensure students and alumni can participate in the commemorative ring ceremony on Dec. 2 at 3 p.m. at the Chapel of Memories, where MSU President Mark E. Keenum will present participants with their official Class Ring.
For more information about Ring Days, contact the Alumni Association at 662-325-7000 or email tcarter@alumni.msstate.edu. You may also order online at www.balfour.com/msstate.