Contact: Sid Salter
STARKVILLE, Miss.—Mississippi State University's Office of Public Affairs is announcing the promotion of two senior staff members and the addition of three other communications professionals to fill staff vacancies.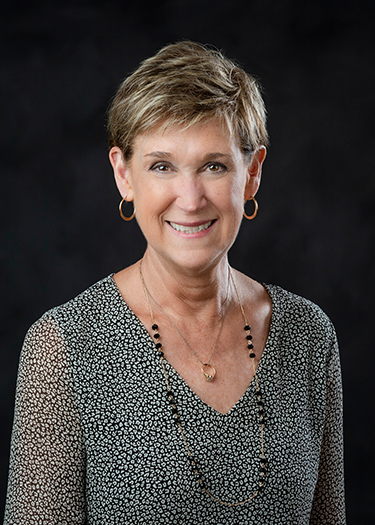 MSU Chief Communications Officer and OPA Director Sid Salter said that Harriet V. Laird, the longtime OPA associate director, will serve as the department's new senior associate director while MSU's University Television Center Director David Garraway joins the department's leadership as OPA's associate director for broadcast and digital media.
"Harriet is a respected administrator on our campus who possesses a wealth of institutional knowledge and has the trust of the campus community," said Salter. "David has led the University Television Center to the next level during his tenure and has much to offer OPA's overall mission in this expanded role."
In the senior associate role, Laird works with Salter to lead and coordinate projects across the many OPA units. She provides guidance on news writing and editing, photography, brand development, adherence to visual identity standards and more in a team approach to carrying out the university's mission. She has served the university for 14 years.
Prior to joining MSU, Laird was communications coordinator for Nissan North America in Canton and served a combined 17 years as public relations director for Hinds Community College and Copiah-Lincoln Community College. The Decatur native has a Bachelor of Science degree in journalism and Master of Science degree in public relations from the University of Southern Mississippi.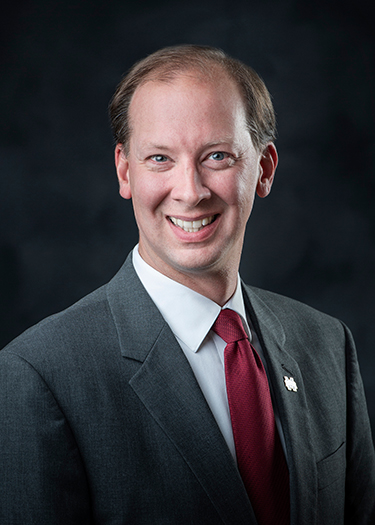 As OPA associate director for broadcast and digital media, Garraway will supervise the day-to-day operations of the University Television Center, along with MSU's campus radio station WMSV-FM working with station manager Anthony Craven. In addition to serving as a technical and creative resource for the office, Garraway works with the university's television and radio staff to produce high-quality, meaningful programming designed to educate and inform. He provides leadership using creative communications that highlight MSU's accomplishments, contributions, and significance to a global audience. He has led UTC since 2014.
Garraway received his Bachelor of Arts degree in radio, television, and film production and a Master of Science degree in mass communication from the University of Southern Mississippi. He received an MSU Master of Business Administration degree in 2015 and is currently a Ph.D. candidate in Instructional Media and Workforce Development.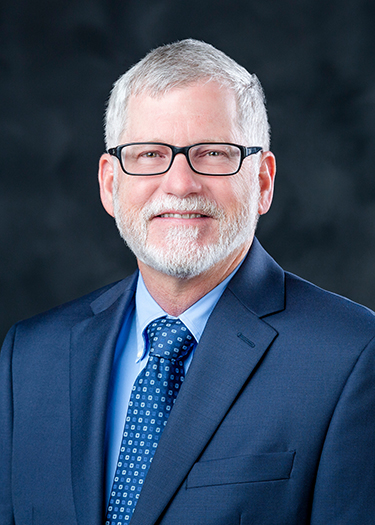 Salter also announced the affiliation of veteran higher education communicator Chris Bryant and graphic designers Sarah Gilliland and Haley Rountree with the department.
Bryant, who has previously served MSU at the university's Raspet Flight Laboratory, is a former research communications professional at the University of Alabama. Gilliland and Rountree are beginning their MSU careers.
"Chris will collaborate closely with me and our OPA leadership team in developing and implementing MSU's new branding initiative. Sarah and Haley are both bright young graphic designers, and we are fortunate to have them join us," Salter said.
Bryant brings more than 30 years of journalism and higher education public relations experience to the role. A former newspaper reporter at The Dothan (Ala.) Eagle, Bryant joined UA in 1995 as a senior communication specialist and later served as assistant director of media relations, director of research communications and interim director of media relations.
Bryant joined MSU as a technical writer for Raspet in 2020. A product of the Mississippi community college system, Bryant attended Itawamba Community College before transferring to UA-Birmingham where he completed a Bachelor of Arts in communications.
OPA's award-winning staff provides leadership for strategic and crisis communications; marketing and branding; news and media relations; university-wide publications including MSU's Alumnus magazine; and digital and social media content development including the university's website. OPA writers, editors, photographers and graphic designers support these areas and implement and oversee the university's branding, including the visual identity standards.
In addition, OPA provides administrative leadership to MSU's University Television Center and campus radio station WMSV-FM 91.1.
MSU is Mississippi's leading university, available online at www.msstate.edu.