Contact: Meg Henderson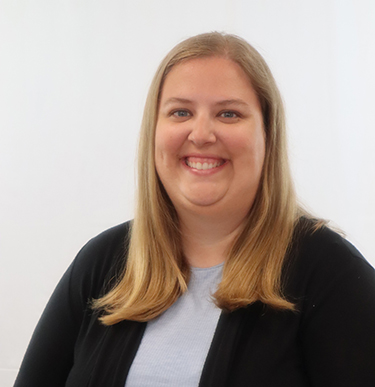 STARKVILLE, Miss.—A Mississippi State doctoral student in the Department of Wildlife, Fisheries, and Aquaculture is being honored with an award from the nation's oldest and most selective collegiate honor society. 
Rebecca Bracken, who soon will defend her dissertation, is one of 200 Phi Kappa Phi members nationally to receive its annual Love of Learning Award, a $500 post-baccalaureate professional development grant. Bracken was first inducted into PKP during her master's program at Texas State University in 2014 and was reinstated in 2020 during her doctoral program at MSU.
"This is the second award I've received from Phi Kappa Phi, the first being the Graduate Research Award last year," Bracken said. "The monetary support from that award helped me fund outreach workshops for undergraduates, and this year I will be able to continue that outreach and also attend an upcoming conference."
Originally a pre-vet major at Miami University of Ohio, Bracken discovered her enjoyment of working outdoors and decided to shift her academic focus, graduating with a B.S. in Zoology and going on to earn an M.S. in Biology.
In her doctoral studies under advisor and associate professor Scott Rush, Bracken has studied the effects of silvicultural management in private working forests on breeding and wintering passerines, or birds that perch. With her research focused on assessing wildlife-habitat relationships, she has worked on banding birds over the winter to identify how different species use the forest and to investigate parasite prevalence in overwintering birds.
Bracken credits Rush for encouraging her to reinstate her membership as a doctoral student.
"I wasn't aware of the award opportunities offered through Phi Kappa Phi, but hearing about them from my advisor gave me that push to renew my membership," she said.
Rush, a former president of MSU's PKP chapter, thought Bracken would be a strong candidate.
"A lot of graduate students aren't aware of award opportunities that academic societies offer, so when someone deserving, like Rebecca, comes along, you certainly want to encourage them to apply," Rush said.
Bracken said she is grateful for the recognition and the professional opportunities the award will support.
"It's always rewarding to be recognized for your work, and I will certainly benefit from the financial support, but this also has been a great experience in learning how to market myself," she said. "When you're honored by people who don't know you and judge you only on your application, it means a lot."
For more on the Department of Wildlife, Fisheries and Aquaculture in MSU's College of Forest Resources, visit www.cfr.msstate.edu/wildlife.
MSU is Mississippi's leading university available online at www.msstate.edu.