Contact: Mandy Scarpulla
STARKVILLE, Miss.—Three Gaining Early Awareness and Readiness for Undergraduate Programs (GEAR UP) Mississippi schools—Greenville High School, McComb High School and Meridian High School—increased completion rates for the Free Application for Federal Student Aid (FAFSA), helping Mississippi rank third in the nation as of Sept. 3.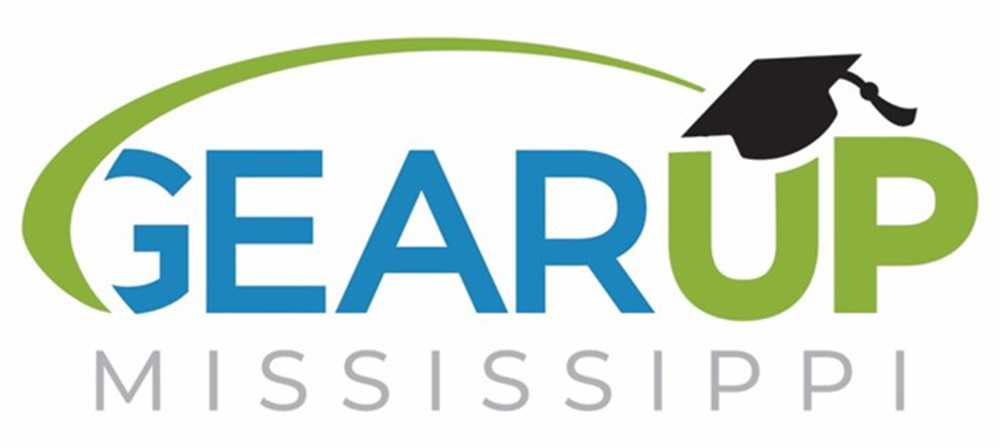 Mississippi schools have completed FAFSA applications at a 69.1% rate for the 2021-22 cycle, a 4.6% increase from the same point last year. Mississippi's completion rate stands behind only Louisiana and Tennessee and ahead of the 56.7% national average.
"GEAR UP Mississippi's partnership with Get2College for FAFSA completion is important for achieving the grant's goal of increasing the three GEAR UP schools and the statewide FAFSA completion rate," said Carol Cutler White, principal investigator for the GEAR UP Mississippi grant and assistant professor of community college leadership at Mississippi State University. "Without financial aid, many students cannot and will not attend college because the decision to attend college depends on finances. Without a FAFSA application completed, students cannot access state and federal financial aid."
According to Get2College, a program of the Woodward Hines Education Foundation (WHEF) and a partner with the Mississippi State Research and Curriculum Unit (RCU) in GEAR UP Mississippi, Greenville High School's FAFSA completion rate rose to 73%, Meridian High School climbed to 70% and McComb High School improved to 78%.
"Everything we do is research-based and known to increase the college-going rate of the students we serve, including FAFSA completion, which is a strong predictor of a student's likelihood to enroll in college," said Brandi Lyndall, GEAR UP outreach director for Get2College. "According to our research through the Social Science Research Center at Mississippi State University, Mississippi students who submit the FAFSA are four times as likely to enroll in college compared to those that do not."
Through GEAR UP, a national college access program funded by the U.S. Department of Education and administered by Mississippi State University, the Greenville, Meridian and McComb school districts receive assistance in staff professional development and student academic preparation for college with the goal of increasing the number of Mississippi students prepared to enter and succeed in postsecondary education.
In the three GEAR UP Mississippi high schools, students are provided academic student services focused on rigorous coursework success; college access student services focused on Get2College postsecondary planning, ACT preparation, college application and financial aid application; professional development for teachers and administrators; and family and community engagement activities that support student academic performance.
GEAR UP Mississippi partners with Get2College to provide statewide FAFSA completion, ACT test prep and school professional development. The FAFSA is required to determine eligibility to receive federal money, but individual colleges also can use it for awarding need-based financial aid. The FAFSA also determines eligibility for certain state financial aid programs and can be required for private scholarships and college need-based grants.
Students can complete the FAFSA at studentaid.gov beginning Oct. 1 of their senior year.
"In October 2020, Mississippi's Education Achievement Council passed a resolution to adopt a postsecondary attainment goal for the state of Mississippi," said WHEF President and CEO Jim McHale. "That resolution established two goals: Mississippi will increase the postsecondary attainment of its workforce to 55% by 2030 and 60% by 2035. I am confident that statewide FAFSA completion will help us meet our goals. WHEF is grateful for the additional financial resources from our partnership with GEAR UP Mississippi to achieve our common goal."
Visit get2college.org/resources/#fafsa-tracker to view Mississippi's high school FAFSA completion rates. The Form Your Future FAFSA Tracker (formyourfuture.org/fafsa-tracker) provides national FAFSA completion rates filtered by state.
About the RCU
Founded in 1965, the RCU contributes to MSU's mission as a land-grant institution to better the lives of Mississippians with a focus on improving education. In particular, the RCU benefits K-12 and higher education by developing curricula and assessments, providing training and learning opportunities for educators, researching and evaluating programs, supporting and promoting career and technical education, and leading education innovations. For more information about the RCU, visit rcu.msstate.edu or follow the organization on Facebook (facebook.com/rcumsu), Twitter (twitter.com/rcumsu) and Instagram (instagram.com/rcumsu).
About GEAR UP Mississippi
The U.S. Department of Education awarded MSU $28 million to support college access through the GEAR UP grant. During the 2019-2026 grant term, students and educators in the Greenville, McComb and Meridian public school districts are receiving targeted services with the goal of increasing readiness for college, high school graduation rates and access to information on postsecondary schools, financial aid, career options and college enrollment. Other grant partners include Get2College, the Mississippi Department of Education, Mississippi Institutions of Higher Learning and ACT.
For more information about GEAR UP MS, contact MSU RCU Project Director Mandy Scarpulla at mandy.scarpulla@rcu.msstate.edu or (662) 325-2510.
About the Woodward Hines Education Foundation
WHEF is committed to helping more Mississippians obtain postsecondary credentials, college certifications and degrees that lead to meaningful employment. Since its inception, WHEF has worked to increase college access and entry for young people in Mississippi and has expanded that work to support promising practices that lead to college persistence and completion. The foundation envisions a Mississippi where all people can secure the training and education beyond high school that will allow them to advance their quality of life, strengthen their communities and contribute to a vibrant and prosperous future for the state.
About Get2College
Get2College, the flagship program of the Woodward Hines Education Foundation, is committed to providing excellent college planning services to Mississippi families to help students get to college and be successful. The program offers free, comprehensive help to plan, prepare and pay for education after high school and support for students to persist through and complete their education. Get2College also offers direct support to high school counselors and college-planning training to high school counselors, educators and school leaders.