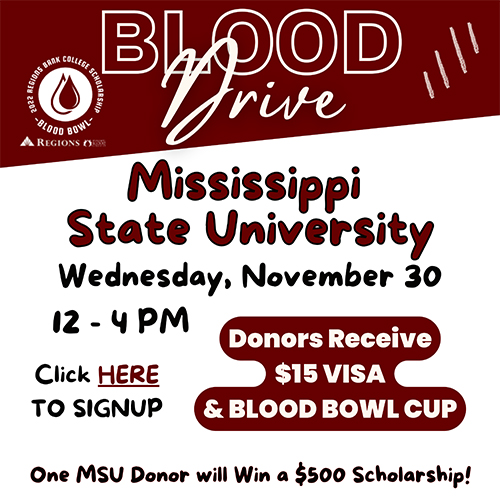 Mississippi Blood Services will conduct a blood drive at MSU Nov. 30. The MBS Donor Coach will be parked in front of the Newell Grissom building from 12 - 4 p.m. Successful blood donors will receive a $15 gift card.
Click here to sign up to give blood. MSU students, faculty and staff are encouraged to give the gift of life and help save lives.
MBS suggests that all donors eat at least four hours within giving blood and drink plenty of fluids prior to and after making a donation.
For more information about MBS, call (888) 90-BLOOD or visit www.msblood.com