Contact: Penny Kemp, 601-480-7557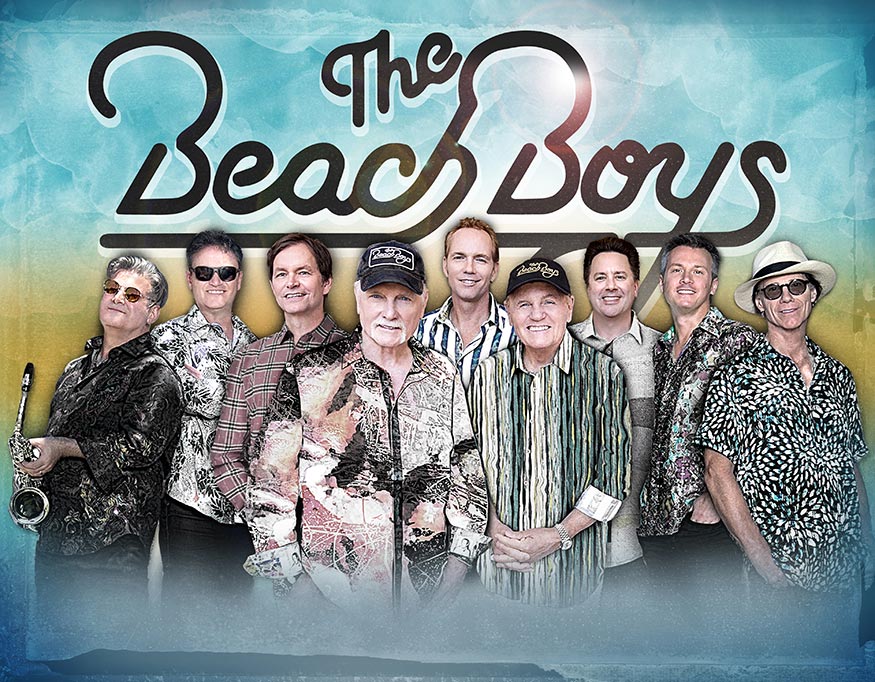 MERIDIAN, Miss. (January 17, 2023) – The Mississippi State University Riley Center for Education and Performing Arts unveils a 2023 Spring/Summer Performing Arts Series of musical superstars, theater and comedy featuring one of Mississippi's own.
The always innovative Aquila Theatre presents Jane Austen's Pride and Prejudice on February 9, featuring African American actors in leading roles. As a bonus, area schoolchildren can attend an additional daytime performance just for them.
On March 9, comeback queen and country music troubadour Tanya Tucker performs, followed by a March 18 performance by The Kingdom Choir, the international gospel group made famous at Prince Harry and Meghan's royal wedding for their mesmerizing rendition of Stand By Me.
Mississippi's own multitalented comedian and actress Tig Notaro will entertain audiences with her relatable stand-up on April 13. The Beach Boys take the stage May 16, delivering nothing but good vibrations as they perform their catalog of hits. Just ahead of the Fourth of July holiday, Lee Greenwood is sure to get everyone in a patriotic mood when he performs on June 23.
Closing out the season on July 27, the King of Motown, Smokey Robinson, will leave audiences swooning with his ethereal voice. 
"From theater and comedy to a variety of musical acts, we aim to provide something for a range of audiences," said Dr. Terry Dale Cruse, Associate Vice President and head of Mississippi State University-Meridian Campus. "We are pleased to attract patrons from the local community as well as the rest of the state and region for quality arts and entertainment – plus the restaurants, shops and other attractions that are thriving today in historic downtown Meridian, including the new Threefoot Hotel."
Season subscriptions to the MSU Riley Center's 2023 Spring/Summer Performing Arts Series are on sale now, starting at $285 and going up to $575 per person for premium seats.
Special mini-packs are also available, allowing patrons to purchase a bundle of three predetermined shows and claim highly sought-after seats ahead of individual ticket buyers. Ranging from $80 to $285 per person, mini-packs go on sale January 25.
Ticket prices to individual shows vary, starting at $20 and going up to $165 per ticket based on performance and seat selection. Ticket sales to individual shows begin on February 6.
All shows (except the school performance of Pride and Prejudice) start at 7:30 p.m. The MSU Riley Center is at 2200 Fifth Street in downtown Meridian.
For more information and to purchase tickets, visit www.msurileycenter.com or call 601-696-2200.
The MSU Riley Center thanks The Riley Foundation, The Phil Hardin Foundation, Mississippi State University and Friends of the Lady members. Their continued support helps make these shows possible.
MSU Riley Center 2023 Spring/Summer Performing Arts Series
Season subscriptions are on sale now. Mini-packs go on sale January 25. All shows are on sale by February 6.
Aquila Theatre
Jane Austen's Pride and Prejudice
Thursday, February 9 | 7:30 p.m.  – This show will go on sale January 25 to the general public.
A 10 a.m. school show is also offered with discounted admission for students, teachers and chaperones only. Online registration is open now and required in advance.
Tickets: $20 adult, $10 student
"Happiness in marriage is entirely a matter of chance." But happiness is guaranteed if you buy a ticket for Aquila Theatre's adaptation of Jane Austen's Pride and Prejudice – the source of that saucy quote about matrimonial bliss. Filled with such unforgettable characters as Elizabeth Bennet and the intriguing, infuriating Mr. Darcy, Austen's sharp social satire has it all: wit, love and lots of dancing! As the Bennet sisters navigate their way toward love and marriage, the story skewers the absurdities of the English class system. Aquila brings this beloved romantic comedy to life with its signature passion, energy and visual flair. If you like Bridgerton, you'll love this show.
Tanya Tucker
Thursday, March 9 | 7:30 p.m.
Tickets: $35 to $95
Edgy. Classic. Country. That's Tanya Tucker. She had her first hit, "Delta Dawn," in 1972 at age 13. In 2020, she won her first two Grammy Awards (out of 14 nominations), for Best Country Album (While I'm Livin') and Best Country Song ("Bring My Flowers Now," which she co-wrote). The award-winning 2022 documentary film The Return of Tanya Tucker: Featuring Brandi Carlile brought her attention from a new generation of fans. During more than 50 years as a star, she has amassed 25 top 40 albums on the country charts and 56 top 40 singles, 10 of which reached number one. She's still creative, still edgy, still country – still Tanya Tucker.
The Kingdom Choir
Saturday, March 18 | 7:30 p.m.
Tickets: $20 to $60
The Kingdom Choir mesmerized a global TV audience of nearly 2 billion people with its performance of "Stand By Me" at the Prince Harry-Meghan Markle royal wedding in May 2018. The London-based gospel ensemble's recording of the song shot to the top of the Billboard gospel chart. Since then, the singers have brought their infectious energy and spirit to audiences around the world. Award-winning conductor Karen Gibson founded the choir in 1994. Their trademark blend of precision and passion stems from the members' close personal bonds. "Rehearsals are about the singing, and that's great. But actually, it's just about being with them, really," Gibson said. "Every time we get together, there's joy."
Tig Notaro 
Thursday, April 13 | 7:30 p.m.
Tickets: $25 to $75
Comedian, writer, public radio contributor, podcaster, frequent talk show guest and actress Tig Notaro returns to her native state. Born in Jackson and raised in Pass Christian, Notaro wrote, produced and starred in One Mississippi, a semiautobiographical comedy series on Amazon. Her Live and Boyish Girl Interrupted comedy albums were nominated for Grammy Awards. Most recently, she joined the season 3 cast of Apple TV+'s Jennifer Aniston-Reese Witherspoon drama The Morning Show. Slightly built and thoroughly relatable, she draws laughs from sharp observations about almost anything – even her own cancer diagnosis a decade ago. Said fellow comedian Sarah Silverman, "She's this huge force that comes in this teeny tiny package."
The Beach Boys
Tuesday, May 16 | 7:30 p.m.
Tickets: $75 to $125
For more than 60 years, The Beach Boys have spread musical sunshine. Their brilliant vocal harmonies convey simple truths through sophisticated, pioneering musical arrangements. Founded in 1961 in Hawthorne, California, they have sold more than 100 million records worldwide. Rolling Stone magazine listed their 1966 album Pet Sounds as the second greatest of all time and The Beach Boys themselves as number 12 among the 100 Greatest Artists of All Time. The Rock & Roll Hall of Fame inducted them in 1988, and they received a Lifetime Achievement Grammy Award in 2001. When they take the stage, the surf's always up, and everyone always has "Fun, Fun, Fun."
Lee Greenwood
Friday, June 23 | 7:30 p.m.
Tickets: $25 to $65
International country music icon Lee Greenwood has won numerous awards, including Country Music Association Male Vocalist of the Year twice, Academy of Country Music Top Male Vocalist and a Best Male Country Vocal Performance Grammy Award for "I.O.U." Seven of his songs reached number one on the country chart, including "Somebody's Gonna Love You," "Dixie Road" and "I Don't Mind the Thorns (If You're the Rose)." And of course his rousing 1984 hit "God Bless the U.S.A.," which Greenwood wrote after seeing military veterans at his concerts, has become an iconic anthem, bringing crowds to their feet at patriotic occasions across the nation.
An Evening with Smokey Robinson
Thursday, July 27 | 7:30 p.m.
Tickets: $100 to $165
Smokey Robinson has profoundly impacted American culture. He has won a Grammy Legend Award and Lifetime Achievement Award, a National Medal of Arts, Kennedy Center Honors and an honorary doctorate from Howard University, among many other accolades. Robinson founded his group the Miracles while in high school. Their "Shop Around" became the first number one hit for Motown Records. Robinson's many other hits, with the Miracles and solo, include "The Tracks of My Tears," "I Second That Emotion," "The Tears of a Clown" and "One Heartbeat." He continues to thrill audiences around the world with his high tenor voice, impeccable timing, and profound sense of lyric.
Mini Packs – On Sale January 25
Maroon Pack
Pride and Prejudice, February 9
The Kingdom Choir, March 18
Smokey Robinson, July 27
Tickets from $140 to $245 per person
Bulldog Pack
Pride and Prejudice, February 9
Tanya Tucker, March 9
Tig Notaro, April 13
Tickets from $80 to $190 per person
Cowbell Pack
Tanya Tucker, March 9
The Beach Boys, May 16
Lee Greenwood, June 23
Tickets from $135 to $285 per person
For tickets and more info, visit www.msurileycenter.com or call 601-696-2200.