Contact: Allison Matthews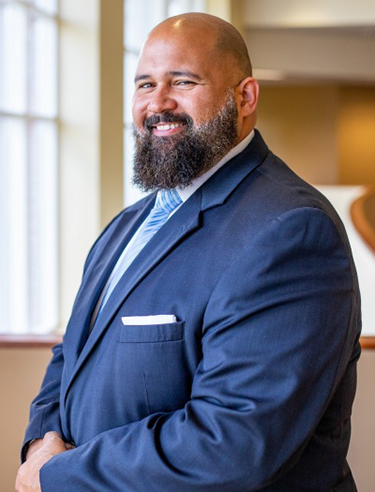 STARKVILLE, Miss.—Mississippi State's 29th annual Dr. Martin Luther King Jr. Unity Breakfast returns to The Mill at MSU on Jan. 16 with an 8 a.m. meal and 9 a.m. program. Day of Service activities will follow with volunteers working at sites across the community from 10 a.m.-noon.
"We look forward to gathering in person to commemorate Dr. Martin Luther King Jr.'s legacy through our fellowship, reflection and meaningful service in tribute to his memory and accomplishments," said Ra'Sheda Forbes, MSU vice president for Access, Diversity and Inclusion.
Doors open at 7:30 a.m., and seating will be available on a first-come, first-served basis. The Mill is located at 600 Russell Street. A livestream of the program also will be available at https://vimeo.com/event/2771314.
This year's theme is "Amplifying the Dream," and the keynote speaker is MSU alumnus and pastor/teacher Lee Brand Jr., who has served in the Gospel ministry for more than 25 years. During this time, he was pastor of Beth-el Missionary Baptist Church of Starkville from 2002-2019. He was vice president and dean of Mid-America Baptist Theological Seminary from 2019-2022, and he now serves as senior pastor of Faith Baptist Church in Bartlett, Tennessee.
Brand earned his 2001 MSU Bachelor of Science degree in human sciences with a minor in human development and family studies. He earned a 2008 Master of Divinity degree from Mid-America Baptist Theological Seminary, where he also received a 2013 Ph.D. with emphasis in practical theology and minors in theology and New Testament. He has served in local, state and national denominational work within the National Baptist Convention USA, Inc., and more recently within the Southern Baptist Convention, serving as First Vice President from 2021-22. He and his wife are the parents of four sons and one daughter.
In addition to welcoming remarks by MSU President Mark E. Keenum, the program also will feature music by the university's Black Voices Gospel Choir. The program is sponsored by the Office of the President, Office of the Provost and Executive Vice President, Division of Access, Diversity and Inclusion, Maroon Volunteer Center and the university's Division of Student Affairs.
After the breakfast program, MSU's Maroon Volunteer Center, in coordination with Volunteer Starkville, will begin the MLK Jr. Day of Service activities. Volunteer opportunities are available at, among others, Boys and Girls Club-Columbus, Boys and Girls Club-Starkville, Camp Seminole, Christian World Missions, Council of Community Organizations, Habitat ReStore, Oktibbeha County Heritage Museum, J.L. King Senior Memorial Park, McKee Park, Moncrief Park, Ms. Smith's Educational Services, MSU Community Garden, Sam D. Hamilton Noxubee National Wildlife Refuge, Odd Fellows/Brush Arbor Cemetery, Oktoc Fire Department, Operation Ukraine-Columbus, Palmer Home Thrift Store-Columbus, Palmer Home Thrift Store-Starkville, Sally Kate Winters-West Point, and United Way.
For more information on MSU's 2023 MLK Jr. Day observance, including volunteer service-day projects, visit https://www.mvc.msstate.edu/programs/martin-luther-king-jr-day-of-service/.
MSU is Mississippi's leading university, available online at www.msstate.edu.