Contact: Carl Smith
STARKVILLE, Miss.—Randy Bell, the most decorated radio journalist in the history of Mississippi, is the subject of a new Mississippi State University Television Center-produced documentary debuting this month.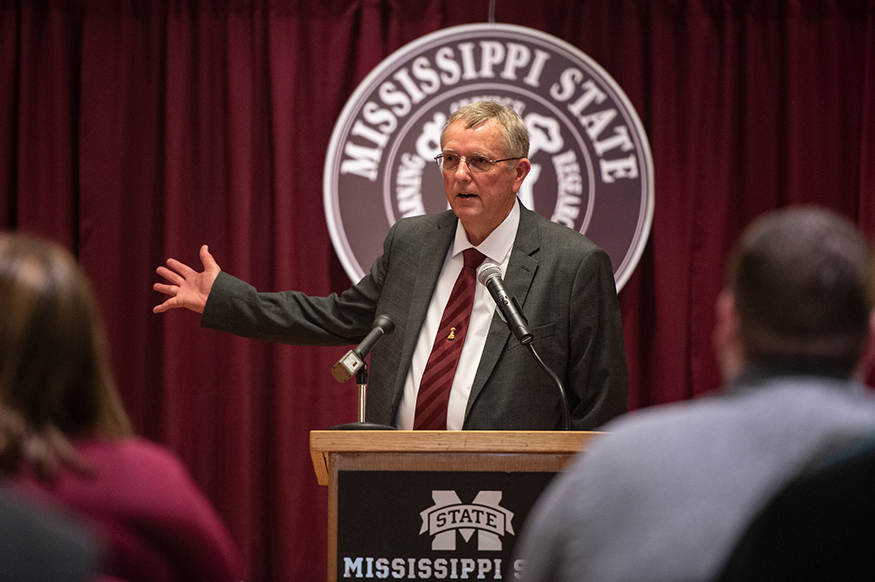 Mississippi Public Broadcasting will premier "Randy Bell: Radio Journalist" at 7:30 p.m. on Jan. 19, with repeat broadcasts at 5:30 p.m. on Jan. 21; 5 p.m. on Jan. 22; and 2 p.m. on Jan. 26.
The half-hour show highlights the life and career of Bell, an MSU alumnus whose almost 50-year career in radio includes 23 national Edward R. Murrow Awards and 15 Radio Newsperson of the Year awards from the Mississippi Association of Broadcasters.
Bell donated his collection of work memorabilia—news clips, photos, press passes and other items collected over almost a half century of work covering nine governors, four major hurricanes, three devastating floods, dozens of deadly tornadoes and an array of state and national elections—to MSU's Mitchell Memorial Library in 2020. Events documented in his material range from the death of Elvis Presley to the first flight of the Concord through Mississippi to the crash of Lynyrd Skynyrd in Amite County.
The donation was added to the Mississippi Journalism Collection in the library's Archives and Special Collections division along with an online feature allowing users to listen to the actual recordings. This collection comprises the papers of 22 Mississippi journalists, including Hodding Carter II, Turner Catledge, John Oliver Emmerich Sr., Orley M. Hood Jr., Bill Minor and Hazel Brannon Smith, among other notable professionals.
Visit lib.msstate.edu/digitalcollections/manuscripts to listen to Bell's recordings.
For more about the University Television Center, visit utc.msstate.edu.
MSU is Mississippi's leading university, available online at msstate.edu.