Contact: Sarah Nicholas
STARKVILLE, Miss.—Pete Smith, an associate professor of communication at Mississippi State University, is MSU's 2023 Mississippi Humanities Council Teacher of the Year.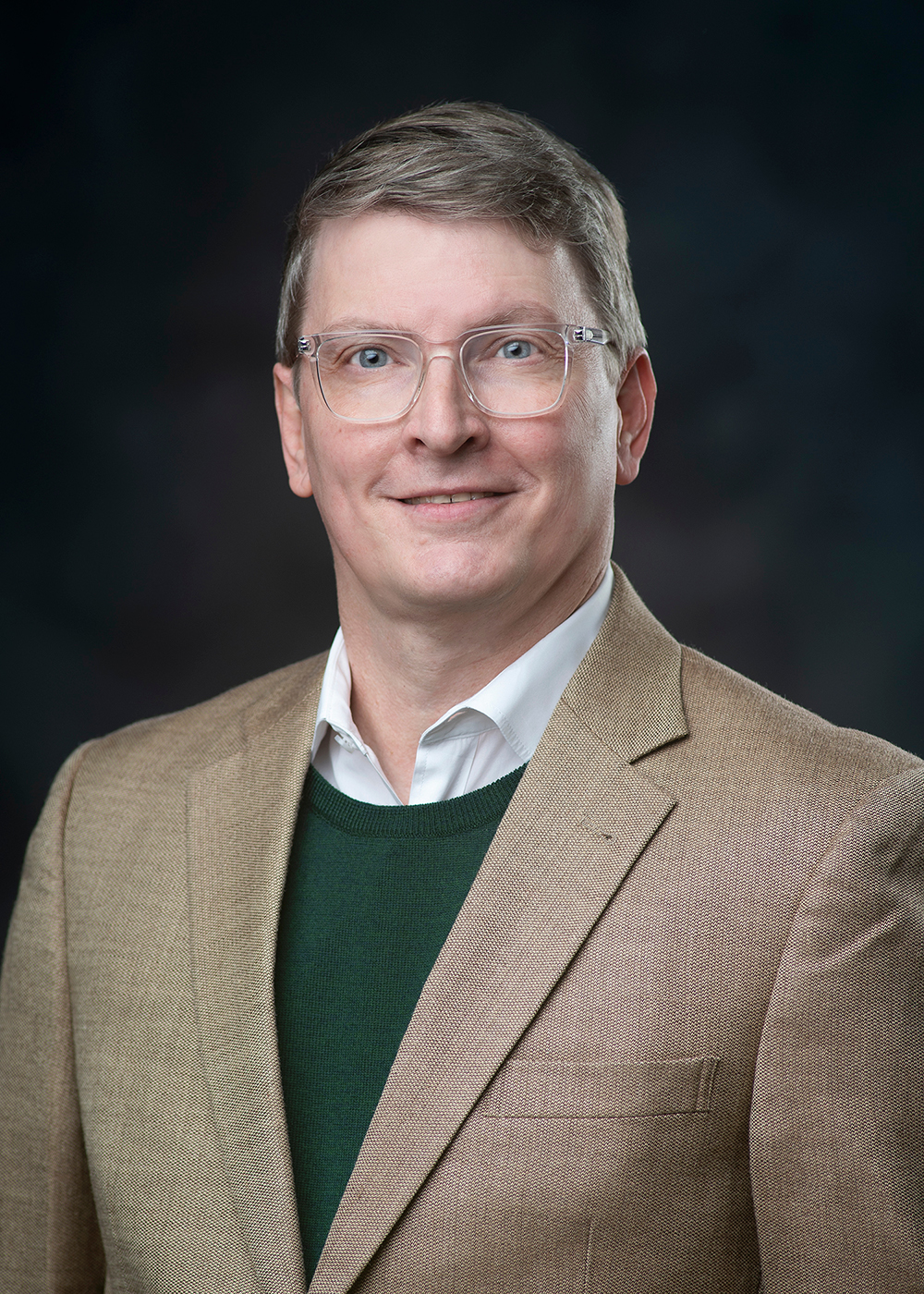 Smith will receive his award at the MHC's annual ceremony in Jackson on March 24. Approximately 30 awards will be given to Mississippians whose work is recognized for bringing insights of the humanities to public audiences.
Smith's tribute includes a $400 honorarium and invitation to deliver the MSU College of Arts and Sciences annual humanities lecture—free and open to the public—March 2 at 2 p.m. in Mitchell Memorial Library's third-floor John Grisham Room.
A faculty member in the MSU Department of Communication since 2003, Smith's presentation will highlight his new book "Birddogs and Tough Old Broads: Women Journalists of Mississippi and a Century of State Politics, 1880s–1980s." Under contract with Lexington Books, an imprint of Rowman and Littlefield projected to be published later this year, Smith's book highlights women who covered the Capitol and state political issues.
"It's hard to think of the humanities without thinking of Mississippi—from the music of Muddy Waters and Jimmy Rodgers to the literary work of Anne Moody and Margaret Walker. This state illustrates the power and beauty of the humanities more than any other," Smith said. "The humanities define and reflect who we are as a state and people; if you want to know about Mississippi—our history, challenges and accomplishments—look no further than the humanities work created by its citizens."
Smith, the coordinator of the department's communication and media studies concentration, is a recipient of the 2021 inaugural humanities fellowship award from the university's Institute for the Humanities. He used the fellowship to complete his "Birddogs" manuscript.
Smith's published pieces have examined the journalism careers of Carolyn Bennett Patterson, a native Mississippian with a distinguished 20-year career as an editor at National Geographic magazine, and Norma Fields, who covered the state Capitol beat for the Tupelo Daily Journal (now the Northeast Mississippi Daily Journal) in the 1970s and '80s. He also has studied how local and state media framed the political campaigns of Evelyn Gandy, the first woman to win election to multiple statewide offices, including lieutenant governor.
Smith authored the book "Something on My Own: Gertrude Berg and American Broadcasting 1929-1956" in 2007. He is a former president of the American Journalism Historians Association and is a contributing editor to Journalism History, the official academic journal of the History Division of the Association of Educators in Journalism and Mass Communication. He is on the advisory board of the Mississippi Free Press.
Smith holds an MSU undergraduate degree in communication studies, a master's degree in communication from Auburn University and a Ph.D. in mass communication with an emphasis on mass communication history from the University of Southern Mississippi.
At MSU, Smith's research interests include Southern politics, 20th century broadcasting and print history, American cultural myths and social construction of gender.
The MHC, funded by Congress through the National Endowment for the Humanities, provides public programs in traditional liberal arts disciplines to serve nonprofit groups in Mississippi and pays tribute annually to outstanding faculty in traditional humanities fields at each of Mississippi's institutions of higher learning.
Part of MSU's College of Arts and Sciences, the MSU Department of Communication is online at www.comm.msstate.edu. For more details about the College of Arts and Sciences, visit www.cas.msstate.edu. For additional information about the annual humanities lecture, call 662-325-2646.
MSU is Mississippi's leading university, available online at www.msstate.edu.