Contact: Pattye Archer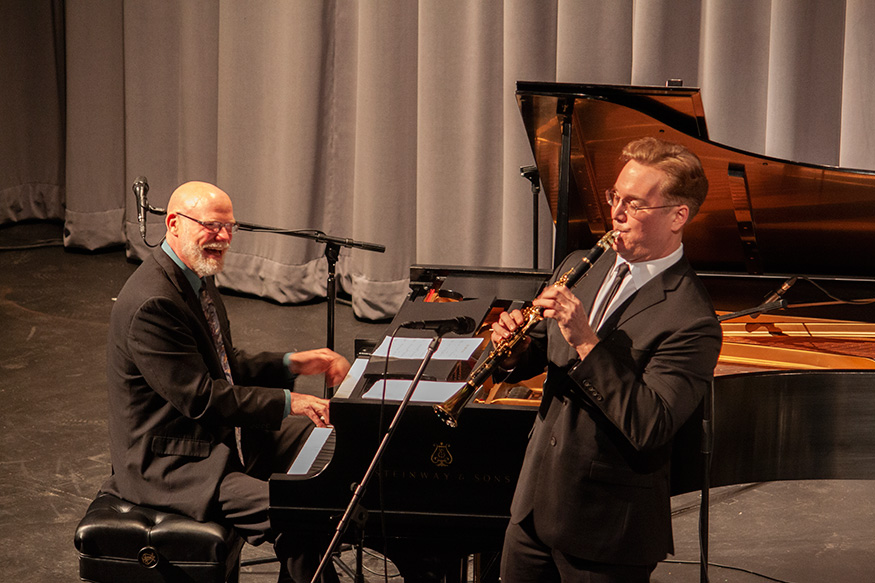 STARKVILLE, Miss.—Just as music changes and evolves through the years, the Charles H. Templeton Sr. Ragtime & Jazz Festival at Mississippi State continues to evolve and grow, bringing new offerings and entertainers to the classic music-lovers event.
This year the 17th annual festival held March 23-25 includes traditional and new events, featuring the inaugural Business of Music Symposium and the popular Gatsby Gala Fashion Show.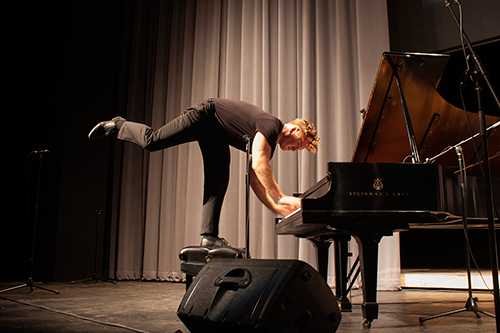 "Over the years we have added music styles to the initial Ragtime offerings, including jazz, blues, swing, boogie-woogie and more," said festival co-chair and MSU Libraries Associate Dean for Community Engagement and Strategic Initiatives Stephen Cunetto. "Always rooted in Ragtime, we want to offer other styles of music as a reminder that Ragtime is the original American music, and all other forms come from this beginning."
This year's inaugural Business of Music Symposium, kicking off events on Thursday, March 23, will be a virtual event, with links found on the festival website. MSU Libraries Associate Dean for Archives and Special Collections David Nolen said the symposium encourages and supports research and scholarship on topics supported by the Charles H. Templeton, Sr. "Business of Music" Collection.
Cunetto said the student-led fashion show also will return on Thursday, March 23. Featuring designs by MSU students, modeled by the university's Fashion Board, the Gatsby Gala is a highlight of the weekend.
"We love the connection with the students and enjoy showcasing their talents each year," Cunetto said.
The festival also will highlight how music and art intersect during Scott Kirby's presentation "Main Street Souvenirs," at the Friday and Saturday night concerts. According to Cunetto, Kirby will combine music, art and storytelling when he elaborates on some of the stories he heard about Starkville and MSU during recent interviews and discusses his artistic process as he shows off original paintings.
"In the ultimate example of fusing original American music, stories, art and photography, this pianist/artist/composer will weave live piano music, his own artwork, archival photography, and stories in an unforgettable presentation," Cunetto said. "Those who have attended the festival in the past will agree they have never seen anything like this."
The festival includes tours of the Templeton Music Museum, seminars and the always-popular silent movies, along with evening concerts held in Lee Hall's Bettersworth Auditorium.
"We have an exciting lineup this year," Cunetto said. "In addition to Kirby and our musical director Jeff Barnhart, we welcome back Dave Bennett and Hal Smith, and are happy to introduce educator and pianist Taslimah Bey. Her performances, while channeling the old masters, are iconoclastic and celebrate the American spirit of acknowledging the past while celebrating the future."
The festival also honors a music student each year through the Keyone Docher Student Achievement Award. This year's honoree is Desmond Henderson, an MSU undergraduate student pursuing a Bachelor of Music Education degree with concentrations in piano and voice. He will perform during the Friday evening concert. The award is named after Docher, an MSU music education student who performed during the 2014 festival and died later that year.
Tickets are on sale at the festival website. For more information, including a complete schedule of events and parking information, visit http://festival.library.msstate.edu.