Contact: Sam Kealhoffer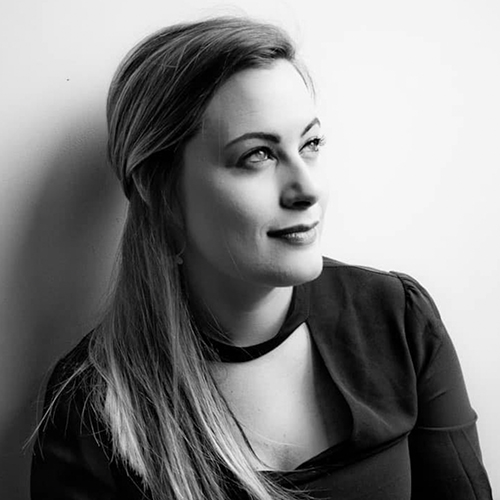 STARKVILLE, Miss.—A Mississippi State Department of English faculty member debuts her first full-length book of poetry this spring, using poems to delve into autobiographical events and showcase the value of self.
"The Art of Coming Undone," a Maida Vale publication, was written by MSU Lecturer Christie Collins.
"This collection is a kind of double hybrid, not only pairing art with poetry but also poetry with creative nonfiction/memoir. The poems are a mix between straightforward autobiographical narrative and a more 'felt,' emotional narrative revealed through the speculative, the weird and the uncanny," Collins said.
In the collection, she retraces autobiographical events, like a life-changing move from Louisiana to Wales, as well as divorce and heartbreak. Through these recollections, Collins demonstrates the power of imagination to reshape and retell personal history.
The poems are paired with illustrations by Dutch artist Erna Kuik.
Catherine Pierce, an MSU professor of English and Poet Laureate of Mississippi, described the work as "an utterly compelling book."
"In these rich, sharp poems, Christie Collins crafts a clear-eyed portrait of an ending, a fiercely bright new beginning, and the through-the-fire reckoning both require. This collection, too, is a kind of fire—these poems spark and flare and hiss and glow. They burn. And they light the way," said Pierce.
Collins' work has published in Stirring, Phantom Drift, Kenyon Review Online, and Poetry South, among others. Her chapbook "Along the Diminishing Stretch of Memory" was published in 2014 by Dancing Girl Press.
Before teaching classes in literature and creative writing at MSU, Collins earned a bachelor's degree from Mississippi University for Women, a master's from MSU and a doctorate from Cardiff University in Wales.
For more details about the College of Arts and Sciences or Department of English, visit www.cas.msstate.edu and www.english.msstate.edu. 
Mississippi State University is taking care of what matters. Learn more at www.msstate.edu.