Contact: James Carskadon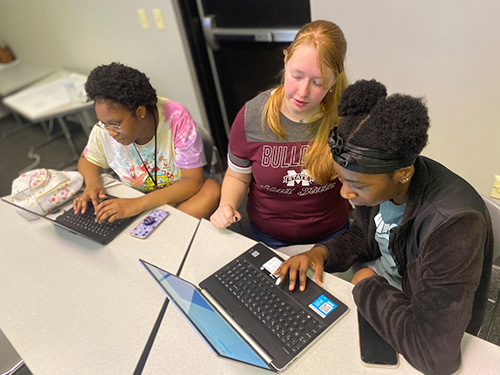 STARKVILLE, Miss.—Mississippi State University's Center for Cyber Education is inspiring the next generation of computer scientists with a free weeklong camp this June.
The center will host a GenCyber camp June 19-23, a commuter camp open to all seventh and eighth grade students, regardless of experience in computer science. GenCyber is a National Security Agency-and National Science Foundation-funded program to provide cybersecurity experiences for students and teachers at the secondary level.
Attendees will learn about cybersecurity, a growing, high-demand and high-wage field that is important for all students, regardless of career. They will engage in hands-on activities to learn skills used in the field. Lunch and snacks will be provided during the camp. Students can register by filling out the form at https://tinyurl.com/MS-State-GenCyber2023.
For more information on MSU's GenCyber camp, contact Center for Cyber Education Director Shelly Hollis at shollis@cce.msstate.edu.
A complete listing of camps taking place at MSU this summer can be found at https://www.guestservices.msstate.edu/camps/camp-participants.
Mississippi State University is taking care of what matters. Learn more at www.msstate.edu.