Contact: Carl Smith
STARKVILLE, Miss.—Two Mississippi State students will study abroad this summer through the nationally competitive Fulbright UK Summer Institute scholarship program.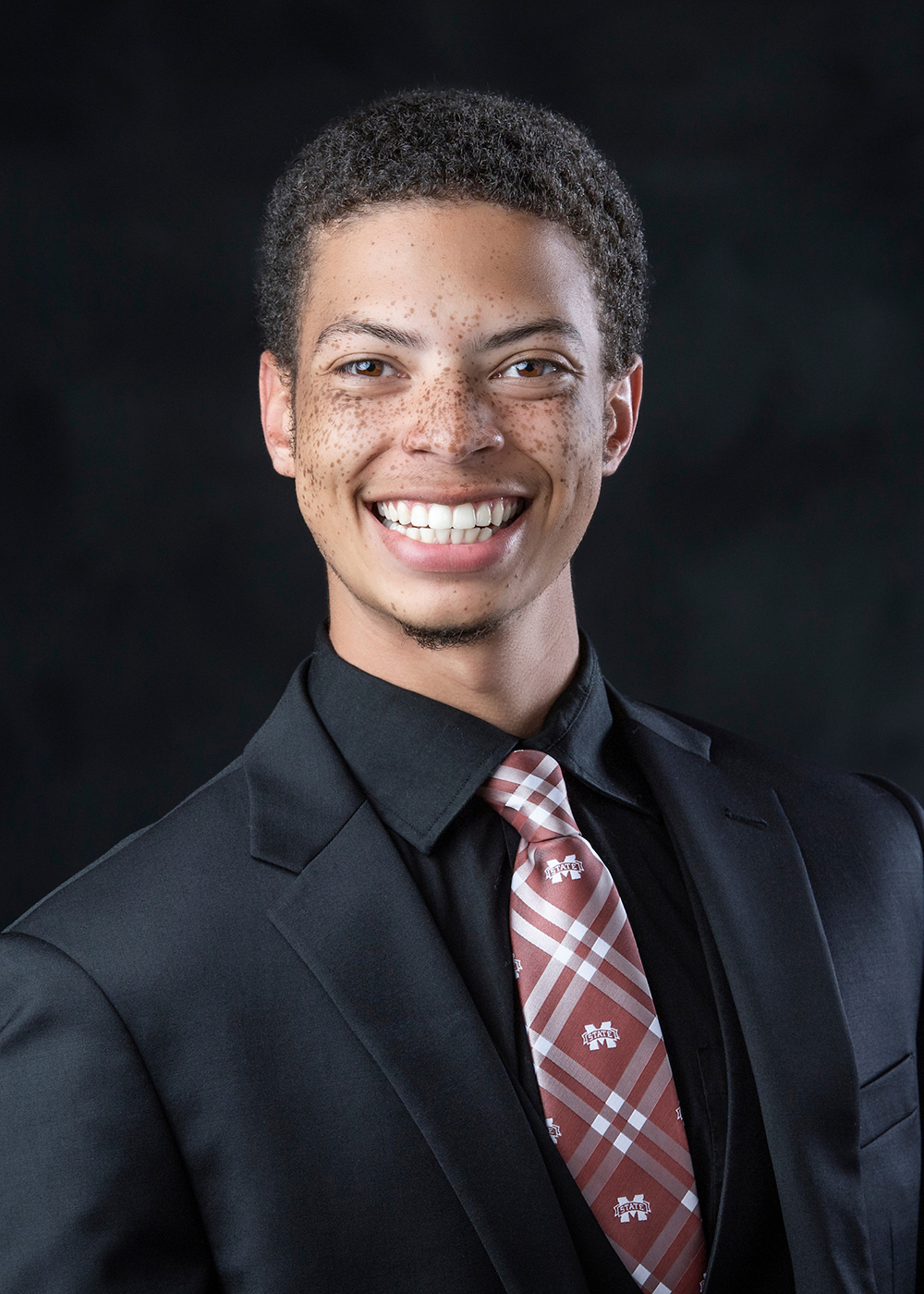 Christopher Jolivette, a sophomore psychology and English double major from McCalla, Alabama, and Brannan Tisdale, a senior geosciences major from Saraland, Alabama, have been selected to participate in the program from a large group of applicants from across the U.S. Jolivette will spend three weeks studying the confluence of arts, race and activism at the University of Bristol, while Tisdale's four-week academic program at the University of Exeter will focus on global sustainability.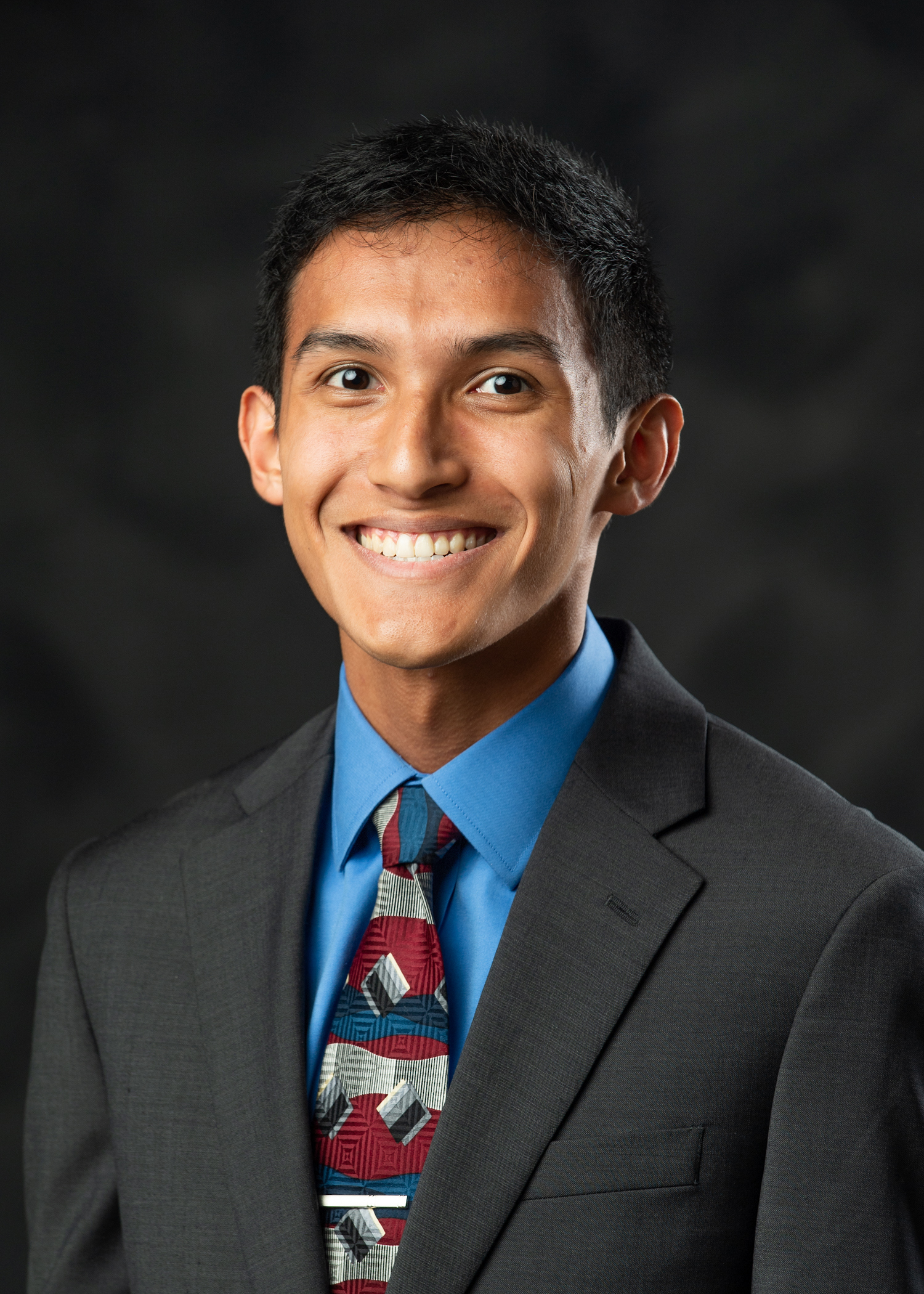 Jolivette is a Louis A. Hurst Jr. Presidential Endowed Scholar and a member of the Judy and Bobby Shackouls Honors College. A drum major in the Famous Maroon Band, he said he picked Bristol as his summer destination because of the program's focus of study and the city's role in the Atlantic slave trade.
"I find it more than powerful that a summer institute focusing on the impact of race and activism is to take place in one of the centers for one of the darkest chapters in human history," Jolivette said. "I also have a firm love of learning about cultures and what makes each of us unique. I hope to come away from the institute with skills I can use to implement artistic programs on campus for underrepresented communities. Expression of culture and self through art is at the forefront of my choosing this institute. I hope this experience will provide further insight into our ideas about culture and individuality."
Tisdale, whose MSU studies concentrate on geography and geographic information systems, said Exeter's program closely aligns with his plans for graduate education and postgraduate opportunities. He plans to study public policy and urban planning after obtaining his undergraduate degree and will become a professional urban planner.
"We will undertake seminars and projects in sustainable development practices, such as renewable energy, smart urban growth and the future of transportation. There are also field trips and other excursions to immerse ourselves in British life and culture," Tisdale said. "I am most excited to study historical and contemporary urban development in England because I feel like the United States has a lot to learn from the way they build and support their communities."
Fulbright UK Summer Institutes cover participants' major costs—including roundtrip airfare, tuition and fees at the host institution, and accommodations—and provide them a chance to study alongside leading academics and professionals in their area of interest, cultural enrichment and an opportunity to be part of the Fulbright alumni network. Participants can transfer class credits back to their home institutions of higher learning upon completion of their studies.
The US-UK Fulbright Commission selects participants through a rigorous application and interview process. In making these awards, the commission looks not only for academic excellence, but also for focused application, a range of extracurricular and community activities, demonstrated ambassadorial skills and a plan to give back to the recipient's home country upon returning.
David Hoffman, director of MSU's Office of Prestigious Scholarships, said Jolivette and Tisdale's inclusion in the program is an excellent opportunity for the two young college students with less than four weeks of travel experience outside of the U.S. to learn not only in the classroom, but also from insights they will gather from the U.K.'s places, people and history.
"It is a considerable achievement for MSU to land not just one, but two of these scholarships. Brannan and Christopher's applications demonstrated strong connections between their personal stories, current academic work at MSU, future plans, the academic content of their chosen institute and an excitement to learn from their first extended travel outside the U.S.," Hoffman said. "The Fulbright UK Commission, which chooses participants, not only wants excellent students with a reason to go to these programs, but also wants to put together a small cohort that helps expose people in the U.K. to the diversity of the contemporary U.S. Brannan and Christopher were selected because they were able to show how they will be committed and engaging emissaries from MSU to both their cohort and the people they meet while studying and traveling. I am so excited for the two of them to experience their first international travel, and I look forward to working with them in the future on other ideas and scholarship opportunities that will certainly grow out of their time in the U.K.
For more information about Fulbright UK Summer Institutes, visit www.fulbright.org.uk/going-to-the-uk/uk-summer-institutes.
Students interested in this program and other scholarship opportunities are encouraged to visit the Office of Prestigious External Scholarships online at www.honors.msstate.edu/prestigious-external-scholarships.
Mississippi State University is taking care of what matters. Learn more at www.msstate.edu.