Contact: Sarah Nicholas
STARKVILLE, Miss.—Her ground-breaking research on gender inequality in sports has Mississippi State sociology Associate Professor Rachel Allison spending this summer in Poland as a 2023 Visiting Scholar at the University of Gdańsk.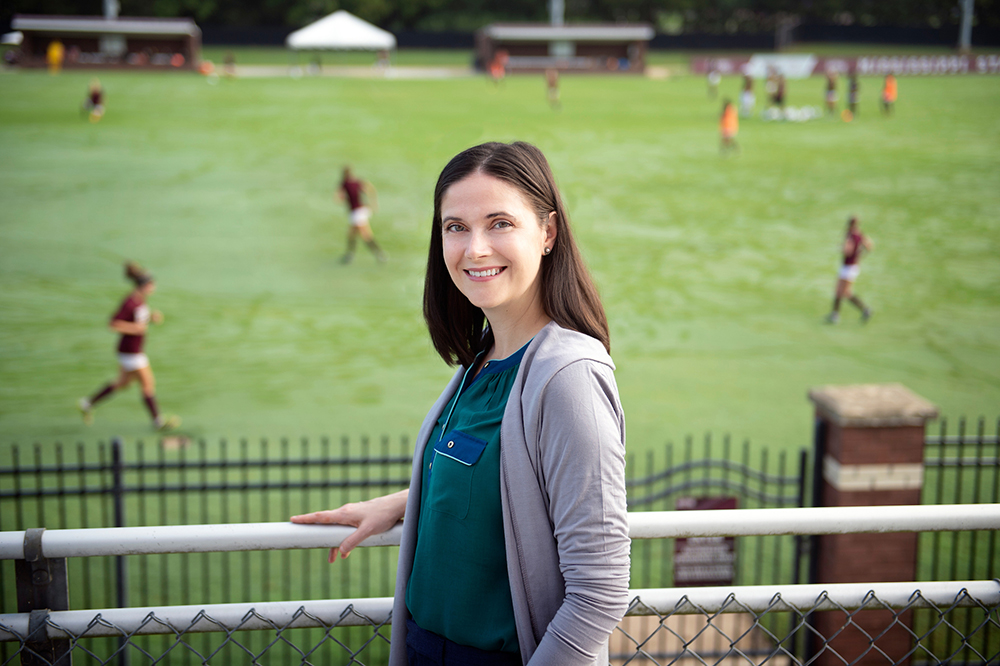 An MSU faculty member since 2014, the Walcott, Iowa, native is sharing with academics her findings on the atmosphere and community of women's soccer fans. She was invited to join 12 other scholars from nine universities across the world.
During the two-week program, Allison will present research lectures and collaborate with UG sociologist Radosław Kossakowski, who visited MSU in the fall semester as part of the UG faculty exchange program. Allison will focus her talks on gender and intersectionality across societal institutions characterized by women's increased representation, including education, medicine and sports. She will develop at least one article for Sociology of Sport Journal, comparing American and Polish soccer players.
"I am honored to be selected for this incredible opportunity," Allison said.  "I look forward to sharing my research, making new connections and strengthening existing ones, and developing collaborative projects."
UG Professor Anna Maria Jurkowska-Zeidler said the program's mission is to build an international campus and create an academic environment based on openness and cultural sensitivity.
"The projects selected have specific and measurable research and teaching goals that perfectly fit into the development priorities of the scientific disciplines represented at our university," she said.
Allison received her master's degree and Ph.D. in sociology from the University of Illinois at Chicago in 2009 and 2014, respectively. She received her bachelor's degree in sociology and French in 2007 from Grinnell College in Grinnell, Iowa.
For more details about the College of Arts and Sciences or Department of Sociology, visit www.cas.msstate.edu and www.sociology.msstate.edu.
Mississippi State University is taking care of what matters. Learn more at www.msstate.edu.