Contact: Christie McNeal
STARKVILLE, Miss.—A longtime university educator is the new head of Mississippi State's Department of Building Construction Science.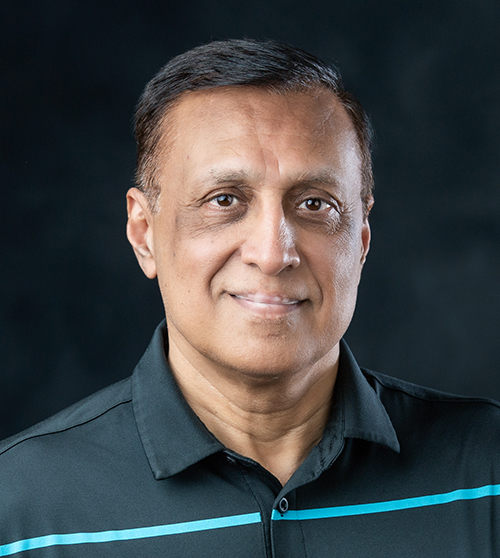 Syed M. Ahmed comes to MSU from South Dakota State University, where he served as head of the Department of Construction and Operations Management within the engineering college. He is the founding editor and organizer of an international series of conferences, Construction in the 21st Century. Since the start of CITC in 2002, more than 1,500 peer-reviewed conference articles have been published by hundreds of authors from more than 50 countries.
Ahmed served for more than 11 years at East Carolina University in Greenville, North Carolina, as head of the Department of Construction Management before his SDSU employment began.
Angi Elsea Bourgeois, dean of MSU's College of Architecture, Art and Design, said Ahmed brings tremendous experience and expertise to his new role.
"He not only brings a vast global network of professionals and educators in construction, but he is also a seasoned administrator who can engage our faculty, students, alumni, advisory board and industry partners to lead the department into the future," she said.
Ahmed, who holds master's and Ph.D. degrees in construction engineering and management from Georgia Institute of Technology, said he was pleasantly surprised both by MSU's Starkville campus and the city when he first visited this past spring.
"It's a very lively, dynamic and vibrant environment on campus," he said. "The city, too—it's just the right size."
Ahmed said one of his first tasks in his new role will be to get to know MSU's systems.
"I've worked at five different universities, and I've learned that each university has its own unique system, procedures, policies and regulations."
He said his main goal for his first year will be familiarizing himself with the people.
"I want to get to know those within the department more in depth first," he said. "What are their goals, and what can I do to help them?"
He then hopes to get to know his colleagues within the broader college and university better, as well as industry partners.
"In our department, we have a strong advisory board," he said. "I plan to actually go and meet with all of them at their job sites this first year if possible."
Ahmed's additional goals include ramping up the department's research activity; creating more visibility and avenues for impact at the university, in the region, nationally and internationally; building and growing industry relationships; and regularly conducting a critical review of the curriculum.
"Things are changing fast in the industry, so we have to keep updating ourselves," he said. "What is it that the industry needs us to teach?"
Ahmed said he's been blessed to have worked with and met some fantastic people through the years with whom he is still in touch.
"I have a good network all over the world," he said. "They will know about this department and this college and what we are doing very soon."
Learn more about MSU's College of Architecture, Art and Design and its Department of Building Construction Science at www.caad.msstate.edu/buildingconstructionscience and on Facebook and Instagram @CAADatMSU.
Mississippi State University is taking care of what matters. Learn more at www.msstate.edu.