Contact: Office of Public Affairs
STARKVILLE, Miss.—Mississippi State Trademark Licensing, in conjunction with its exclusive licensing agency, CLC, announced today the launch of the university's most anticipated mark in its College Vault merchandise collection. This vintage-inspired merchandise program pays tribute to the university's historical trademarks and traditions through fashion-forward apparel and non-apparel products.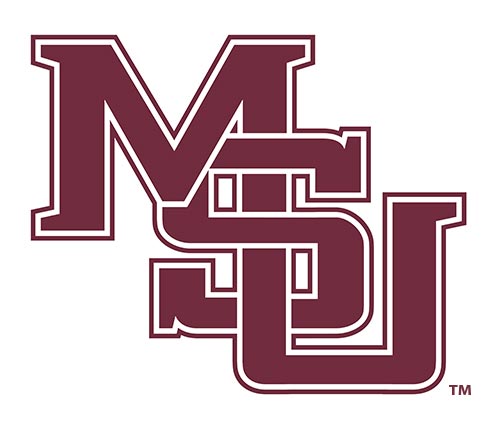 To meet fan demand over the last five years, Mississippi State has brought back a curated collection of vintage logos, including Walking Bully—a fan-favorite from the early 1970s; the Bully Flying Flag—a vintage mark formerly used by both athletics and the university; and the Flying M—a mark used in the 1960s and 70s to reinforce Mississippi State's strong connection to the space program and the success in producing engineering talent. It now adds the Interlocking MSU. The classic Interlocking MSU logo, which harks back to the 1990s, embodies the spirit of Mississippi State's enduring legacy. It pays homage to the institution's athletic success in the 90s while evoking a sense of nostalgia for alumni, fans and supporters alike.
"Fans have asked for us to offer the Interlocking MSU on merchandise before, but with its popularity, we never wanted to confuse consumers or detract from our nationally recognized logos," said Duski Hale, senior legal administrator and director of licensing. "The College Vault collection allows us to bring back these vintage marks that represent our strong history in a trendy, stylish program that is differentiated in the marketplace, and this is the perfect time to release this logo."
The Office of Public Affairs, the university's licensing office, and the athletic department decided to add the Interlocking MSU to the vintage collection several years ago; however, released it just in time to celebrate the 25th anniversary of the 1998 SEC Championship team's success. The release is being promoted as "Hail State like '98." The new Interlocking MSU officially launches today [August 15], at Campus Bookmart, where fans can enjoy free Mississippi State ice cream, photo ops with Bully, discounts and giveaways.
"We are excited to continue to work with Mississippi State to deliver unique vintage-branded merchandise to Bulldog fans," said Nicole Armentrout, CLC's vice president of marketing. "The College Vault collection was established to give Mississippi State an avenue to properly merchandise its historical logos, which have deep meaning for the fans, and help tell the story of the university and its successful athletic and academic programs." 
Mississippi State College Vault merchandise is available at hailstatestore.com fan shop and at local retailers. For more information, contact Tammy Purves, CLC, tammy.purves@clc.com, 770-799-3275.
Mississippi State University is taking care of what matters. Learn more at www.msstate.edu.