Contact: Sarah Nicholas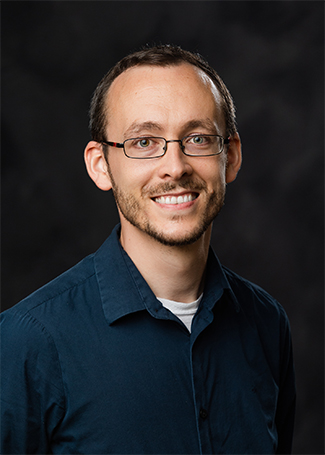 STARKVILLE, Miss.—Mississippi State researchers are using a $1.6 million National Science Foundation grant to study nitrogen conversions in nature and how agriculture can continue to access the important element in the face of increasing environmental stressors and upheaval.
The multi-institution team, led by Ryan A. Folk, an assistant professor in the MSU Department of Biological Sciences and herbarium curator, is focusing its work on nitrogen-fixing symbiosis—a relationship between bacteria and plants that gives plants access to nitrogen from the atmosphere. Nitrogen-fixation—a process in which inaccessible nitrogen gas is converted into a usable form for plants and other microbes—is a central component of nitrogen cycles across many ecosystems.
"As one of the most important symbiotic relationships on Earth, it is imperative to understand how such nitrogen-fixing plant-bacterial partnerships form in nature and respond to an environment filled with challenges and in constant flux," Folk said.
Joined by fellow MSU researchers Heather Jordan, associate professor in the Department of Biological Sciences, and Delaney Foster, associate director of planning and assessment initiatives in the Division of Access, Diversity and Inclusion, the MSU team will manage $920,000 of the grant. Researchers from the University of Florida, Louisiana State University and the University of Wisconsin-Madison will manage the remaining funding. This award includes funds from the Established Program to Stimulate Competitive Research, also known as EPSCoR.
"Nitrogen is abundant in the atmosphere and needed by all life on Earth to construct DNA, proteins and other essential chemical compounds, but this element is inaccessible to most organisms directly. Instead, nitrogen-fixing symbiosis is a critical piece of nitrogen cycles. Because the symbiosis is thought to be, in part, a strategy for confronting stressful environments, its importance will only increase in the face of a warming and aridifying global climate," Folk said.
The MSU team will add its work to extensive data available through the National Ecological Observatory Network, a federally funded network of ecological monitoring sites across the U.S., to generate interest among ecologists who study plant-microbe interactions in natural ecosystems.
"Our key prediction, which would have major implications if true, is that by multiple measures, symbiosis is closest in the face of environmental stress, particularly drought pressure," Folk said. "That is, plants and bacteria cleave closer together when they share a difficult climate setting. This will be important as humans deal with a changing globe with new agricultural challenges."
Folk's MSU lab uses genomic and bioinformatic techniques to document the origins of plant diversity from evolutionary and ecological perspectives using a variety of plant groups and habitats. His work is based in MSU's herbarium, housing approximately 38,000 vascular plant specimens from around the world with an emphasis on the Southeastern U.S.
For more details about MSU's College of Arts and Sciences or the Department of Biological Sciences, visit www.cas.msstate.edu or www.biology.msstate.edu.
Mississippi State University is taking care of what matters. Learn more at www.msstate.edu.