Contact: James Carskadon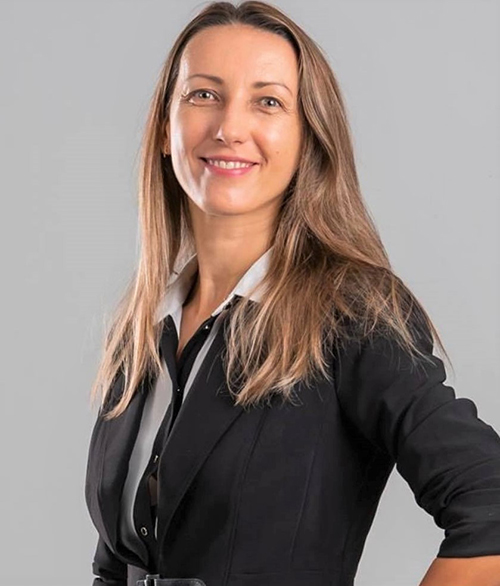 STARKVILLE, Miss.—Narcisa Pricope, a decorated professor of geography and geospatial science, is joining Mississippi State as an associate vice president for research.
Pricope will join the leadership team in MSU's Office of Research and Economic Development this September. She currently is a faculty member at the University of North Carolina Wilmington, where she leads research programs focused on using geospatial modeling, remote sensing and uncrewed aerial systems to better understand changes in the environment and how they impact people.
"Dr. Pricope brings a strong record of building research efforts that address complex challenges and engaging key partners locally, nationally and internationally," said MSU Vice President for Research and Economic Development Julie Jordan. "Her perspective and experience will be a great asset to MSU as we continue to grow our research enterprise and work to support the people across campus that are carrying out impactful research every day."
Pricope will assist with developing and implementing strategic direction for MSU's research mission, as well as day-to-day oversight of administrative units and research centers that report to ORED. She also will engage with current and potential university federal, state and local partners, and work to facilitate cross-disciplinary research teams to compete for funding opportunities.
Pricope has been a faculty member of UNC Wilmington since 2013. Her research focuses on human-environment interactions and better understanding how different populations are vulnerable to environmental changes and extremes. Her research has received approximately $2.8 million in funding. Her project leadership experience includes serving as director of the UNC Wilmington Coastal UAS Observatory, program director of the Federal Aviation Administration UAS Collegiate Training Initiative Certificate at the university, and program manager for a U.S. National Geospatial Intelligence Agency-funded program focused on growing geospatial intelligence capabilities through academic programs.
Pricope has been recognized for both her research and teaching, receiving the UNC Wilmington College of Arts and Sciences Research Award in 2021 and the university's 2022 Graduate Faculty Mentor Award, among other honors. She also received a U.S. Fulbright Scholar Award from the U.S. Department of State to teach and conduct research at the University of Nambia.
"I am delighted to be appointed to this position at such a crucial time for both Mississippi State University and higher education in general," Pricope said. "Tackling the complex local, regional and global challenges impacting our livelihoods and ecosystems requires us to work collaboratively and approach problems from multiple points of view. As a first-generation Romanian American with experience working on the ground with communities in Africa and supporting the work of the United Nations, I will help foster global collaboration and approach challenges from unique, multi-stakeholder perspectives.  
"I am passionate about accelerating our research enterprise into burgeoning areas and will focus on empowering our students, faculty and staff with the resources and opportunities to continue the storied legacy of MSU."
Before joining UNC Wilmington, Pricope worked as a postdoctoral researcher at the University of California Santa Barbara. She earned a Ph.D. in geography from the University of Florida, a master's degree in geosciences from Western Kentucky University, and a bachelor's degree in geography and English from Babes-Bolyai University in Romania.
MSU is among the top 100 research universities nationally, with a collaborative, interdisciplinary culture where researchers are addressing some of society's most pressing challenges. For more, visit www.research.msstate.edu.  
Mississippi State University is taking care of what matters. Learn more at www.msstate.edu.