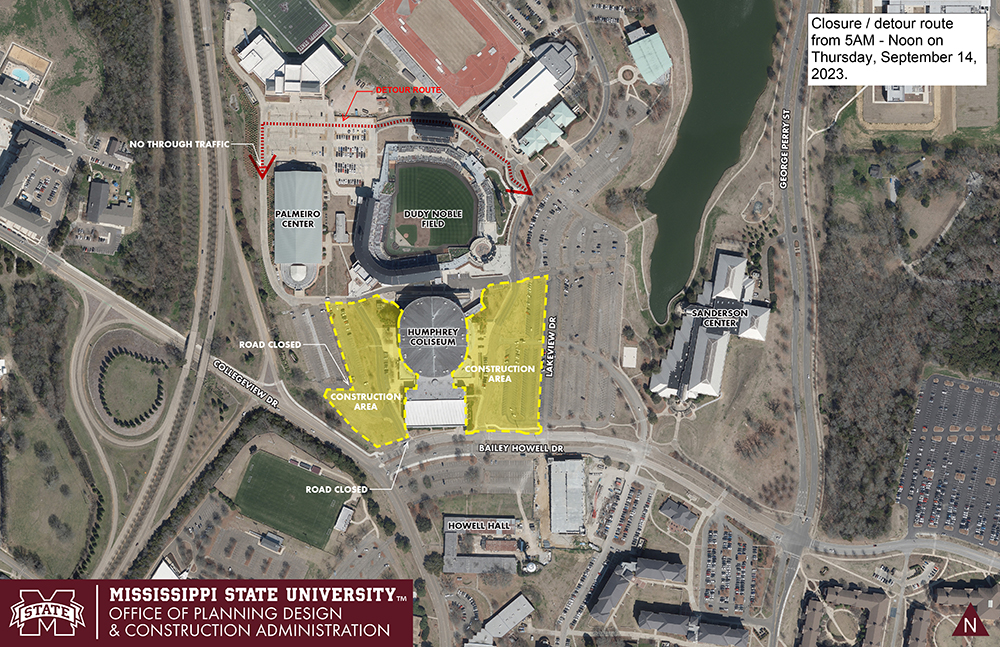 The intersection of Bailey Howell Drive and Championship Way will close from 5 a.m. to noon Thursday [Sept. 14] as renovations to Humphrey Coliseum continue.
Traffic to the home plate gate of Polk-DeMent Stadium or the Palmeiro Center should route north of the baseball field, past the Left Field Lofts and Leo Seal Jr. Football complex, and turn left after the Palmeiro Center on Championship Way.
Contact the Facilities Management Service Desk at 662-325-2005 for questions.