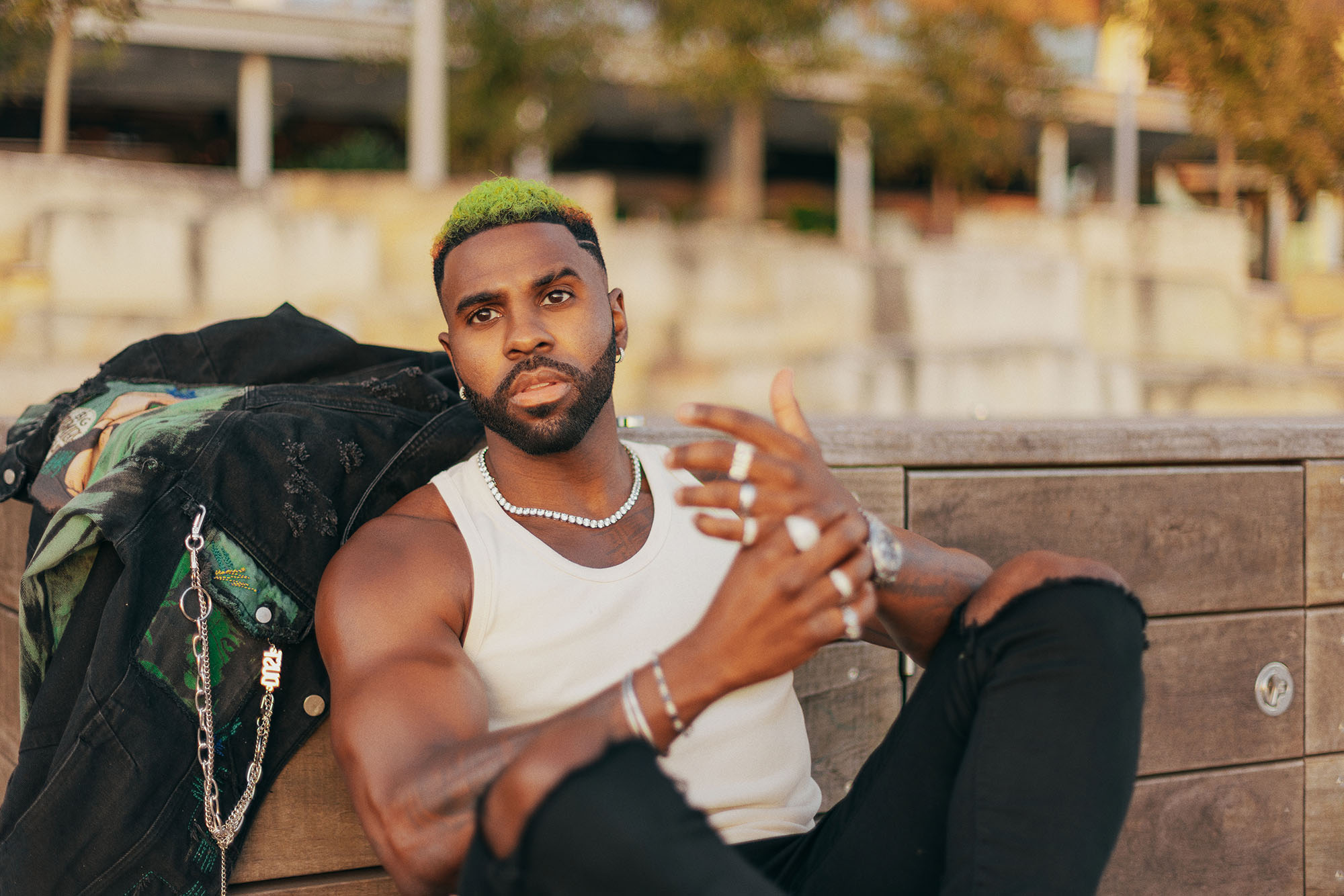 Contact: Harriet Laird
STARKVILLE, Miss.—Whatcha say? Jason Derulo arrives in Starkville on October 20 to fill the downtown streets with the sound of his biggest hits for Mississippi State's Bulldog Bash.
The Haitian-American singer-songwriter and dancer has delivered an ongoing series of smash singles starting in 2009 with the five-time RIAA platinum-certified single "Whatcha Say." Reaching No. 1 on Billboard's Hot 100 chart and selling more than 5 million copies, the song has since been joined by a long line of platinum-selling hits "Ridin' Solo," "Wiggle," "Want to Want Me," "In My Head" and more. Worldwide, the award-winning singer has sold more than 250 million singles that have drawn a staggering 500 million-plus YouTube views.
A multi-dimensional star, Derulo also established himself as an actor and businessman, investing in enterprises like Catch L.A. restaurants and Rumble Boxing, and developing a line of supplements and fitness products. He also is among TikTok's biggest superstars, regularly amassing over 10 million views per post and currently the fourth most followed male with the 11th biggest account overall. He boasts approximately 57 million followers worldwide and over 10.2 billion likes with his social presence growing daily.
The state's largest, free outdoor concert begins at 7:15 p.m.—with Derulo at 9:30 p.m.—at the intersection of Jackson and Main streets in downtown Starkville. During the day, Maroon Market begins at 3:30 p.m., showcasing local musicians on stage and featuring art, food vendors and a kid zone. The entire event is sponsored by MSU's Student Association and Pearl River Resort.
Opening act for Bulldog Bash will be the winner of this year's Battle of the Bands sponsored by MSU's Music Makers Productions. It happens September 22 at 6 p.m. in Lee Hall's Bettersworth Auditorium.
This year, Bulldog Bash is partnering with Bully's Pantry, a campus-based organization founded in 2020 to combat food insecurity experienced by MSU students. A collaborative initiative between the MSU Division of Student Affairs and the Student Association, Bully's Pantry helps students facing financial hardship by providing food and personal care items. Bully's Pantry is part of the MSU Food Security Network, which is dedicated to alleviating basic financial stressors experienced by many students and connecting students with helpful campus and community resources. To learn more about Bully's Pantry and how to support its initiatives, please visit https://www.students.msstate.edu/resources/msu-food-security-network/.
For more information on Bulldog Bash, including sponsorship opportunities, see www.msubulldogbash.com, or contact the MSU Center for Student Activities at 662-325-2930 or visit the office in Colvard Student Union, Suite 314.
MSU Bulldog Bash is online at www.msubulldogbash.com, Facebook @MSUbulldogbash, Twitter @MSUBulldogBash, and Instagram and TikTok @msubulldogbash.