Contact: Allison Matthews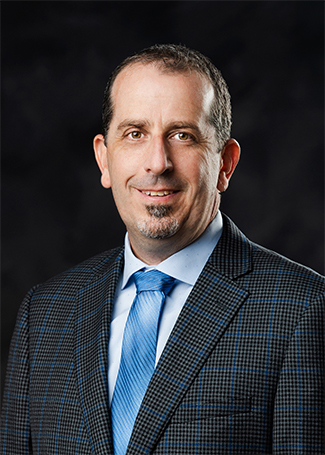 STARKVILLE, Miss.—The Fulbright Scholar Program has selected a Mississippi State associate professor of cultural anthropology as the university's newest recipient of the competitive and prestigious Fulbright International Education Administrators Award.
David M. Hoffman, who also serves as director of the Office of Prestigious External Scholarships and a mentor for the university's presidential scholars, travels to Germany for two weeks this October for the U.S.-Germany International Education Administrators, or IEA, Program. The trip is administered by the J. William Fulbright Foreign Scholarship Board and the U.S. Department of State. It is designed to familiarize U.S. college and university administrators with the latest trends in higher education systems around the world.
Hoffman will receive a comprehensive overview of Germany and its higher education system, including campus visits to research universities and universities of applied science. He will participate in lectures, discussions and workshops in Berlin and other regions of the country.
The experience gives Hoffman and 14 other education leaders a chance to explore opportunities for academic exchanges and learn about broader European trends. All travel and accommodations, as well as scheduling, are provided by the Fulbright IEA Program.
"A former Fulbright Scholar to Mexico, Dr. Hoffman regularly guides students pursuing Fulbright opportunities, and he has been very successful in mentoring them through the application process. I take great pleasure in seeing Dr. Hoffman participate in this U.S.-Germany IEA Program, and I expect that he will both enjoy his time abroad and bring a greater cross-cultural, collaborative perspective to share with MSU colleagues and students upon his return," said MSU Provost and Executive Vice President David Shaw, who received an IEA Award in 2017.
"Having personally participated in the Fulbright IEA program in France, I can attest firsthand that he will have an experience that will greatly benefit both Dr. Hoffman and Mississippi State," Shaw added.
Additionally, Hoffman was chosen by Fulbright to attend the recent Fulbright Adviser Mentors Program in New York City last month for training orientation as part of the inaugural class of mentors. FPA Mentors act as a resource to other FPAs at U.S. colleges and universities, sharing their insights on how to best recruit, advise and support students as they engage with the Fulbright U.S. Student Program.
Hoffman joined MSU's Department of Anthropology and Middle Eastern Cultures in the College of Arts and Sciences in 2008. Specializing in environmental anthropology, he has research interests in sustainable development, resource management, biodiversity conservation, and the interaction of parks and protected areas with the development and livelihood needs of adjacent human communities, among other topics.
In 2013, he was honored with the College of Arts and Sciences' Faculty Teaching Award in Social and Behavioral Sciences. Hoffman also was named the Dean's Eminent Scholar in Social and Behavioral Sciences for 2016-17. He received the college's Outstanding Professor Award in 2020.
Hoffman earned his Ph.D. and master's degrees in cultural anthropology from the University of Colorado. His undergraduate degree in environmental studies and anthropology is from New York's St. Lawrence University.
The Fulbright Program is the flagship international educational exchange program sponsored by the U.S. government and is designed to forge lasting connections between the people of the U.S. and other countries, as well as counter misunderstandings and help people and nations work together toward common goals. Learn more at www.cies.org.
Mississippi State University is taking care of what matters. Learn more at www.msstate.edu.