Contact: Sarah Nicholas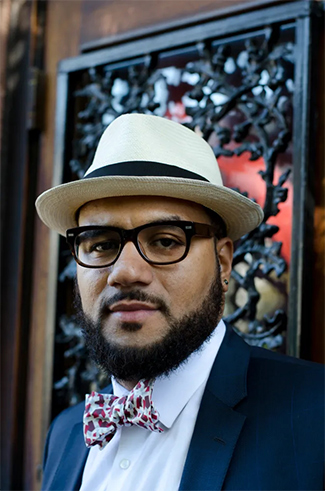 STARKVILLE, Miss.—Mississippi State University's interdisciplinary lecture series—Race in America—this fall spotlights the struggles citizens have in society after being released from prison.
Calvin Smiley, an associate professor of sociology from Hunter College—City University of New York, will discuss his new book, "Purgatory Citizenship: Reentry, Race, and Abolition," published by the University of California Press in May. His research focuses on the experiences and challenges faced by individuals who are released from incarceration.
Smiley's lecture will be presented Sept. 25 at 4 p.m. in Griffis Hall, Room 401—the Honors Forum room. The lecture is free and open to the public. A book signing will follow.
Smiley said the story of reentry after release from incarceration is a "complicated journey" filled with navigating and negotiating the reentry process with diminished legal rights and amplified social stigmas. Through interviews, focus groups and ethnographic observations with people making the transition from confinement, his talk advocates for difficult solutions.
"Dr. Smiley's research is crucial to our understanding of why reentry to society after incarceration is so challenging. His ethnographic research brings light to the injustice in the system altogether by centering the voices of people making this difficult transition and connecting these experiences to the broader social, political, legal and historical context," said event chair Maggie Hagerman, an MSU associate professor of sociology and affiliated faculty member in MSU's African American Studies program. 
The Race in America lecture series is sponsored by the College of Arts and Sciences, the Department of Sociology and the African American Studies program. Helping organize the event with Hagerman include sociology faculty members Kecia Johnson and Sanna King.
For more details about MSU's College of Arts and Sciences or the Department of Sociology, visit www.cas.msstate.edu or www.sociology.msstate.edu.
Mississippi State University is taking care of what matters. Learn more at www.msstate.edu.