Contact: Shun Pounds
STARKVILLE, Miss.—The Mississippi State University Alumni Association honors a new class of distinguished Bulldogs as the 2023 Alumni Fellows during the upcoming Alabama game weekend, Sept. 28-30.
Visiting campus for three days, this year's honorees will engage in various activities, reconnecting with their alma mater and offering current MSU students invaluable insights from their outstanding careers. The grand finale of their visit will be a special recognition during the MSU vs. Alabama football game.
"The Alumni Association is proud to bring outstanding alumni from each of the university's eight academic colleges back to campus to share their experience and wisdom with our students," said Jeff Davis, MSU Alumni Association executive director. "Since the fellows program began in 1989, nearly 300 alumni have participated, and each and every year, the class of fellows, their accomplishments, and the impact they have on our students is truly remarkable."
The legacy of the Alumni Fellows program, underscored by the lifelong title conferred on the honorees, further amplifies the spirit and pride of more than 161,000 living MSU alums worldwide.
This year's distinguished honorees include:
Jay Wileman—Bagley College of Engineering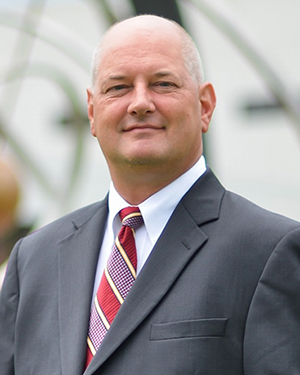 Jay Wileman of Wilmington, North Carolina, is a prominent figure in the engineering domain and serves as president and CEO at GE Hitachi Nuclear Energy. Born in Downey, California, but having grown up in Gattman, Wileman embarked on his educational journey at MSU after being captivated by nuclear engineering during his senior year of high school. He graduated in 1987 and has since carved a distinguished career path.
Before his appointment in 2015, Wileman held various pivotal roles within GE. Notably, in 2009, he led GE Energy in Sub-Saharan Africa, spearheading oil, gas, power generation and grid modernization projects. Throughout his 29-year tenure with GE, he's navigated diverse leadership positions in the U.S., Japan, Italy, Australia and South Africa, initially starting as a nuclear fuel engineer at Southern Nuclear.
Wileman's MSU connection extends beyond his student years. A 2007 Bagley College of Engineering Distinguished Fellow, he's been instrumental in supporting scholarships, notably the Winfred and Joyce Wileman Family Legacy Scholarship. Furthermore, Wileman actively champions recruiting initiatives for GE Hitachi Nuclear Energy, emphasizing MSU talent, and routinely organizes MSU BCoE alumni meetings in Wilmington.
Beyond his corporate achievements, Wileman is entrenched in community service. He has furthered STEM outreach through GE Hitachi Nuclear and has chaired the United Way campaign committee and American Heart Association Heart Walk.
Wileman and his wife, married for 34 years, are parents of three daughters and have two granddaughters.
Dennis Reginelli—College of Agriculture and Life Sciences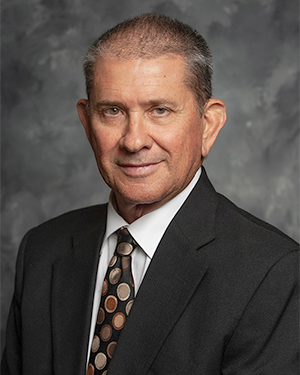 Dennis Reginelli of Starkville grew up on his family farm in Shaw, where he learned about crops from his father and horticulture from his mother. His parents played a crucial role in his decision to pursue a degree in agriculture at Mississippi State.
Reginelli is a three-time MSU alumnus, earning a 1982 bachelor's and 1989 master's degree, both in agronomy. He went on to earn a 1993 Ph.D. in seed technology.
During his career with MSU Extension, Reginelli held various roles, including area extension agent for agronomic crops, in which he contributed to program development for several counties. He also served as a regional Extension specialist, showcasing his skills in agronomic program execution and leadership. From 2007-2012, he was the county director/area Extension agent, providing exceptional leadership in county Extension education focused on agriculture, natural resources and 4-H youth development.
Reginelli's experiences include serving as a county agricultural agent in Noxubee County, where he specialized in crops such as cotton, wheat, soybean and corn, and as a research assistant in agronomy at various MSU research stations.
Although he retired from MSU in 2019, Reginelli continues contributing to agriculture. He is currently the executive director of the Mississippi Soybean Promotion Board, demonstrating his constant commitment to agronomy and agriculture in the state. He also has made significant contributions to agronomy science and practice and has been a source of leadership and inspiration to the Mississippi agricultural community.
In 2020, Reginelli and his wife established the Dennis and Deborah Reginelli Endowed Scholarship in the College of Agriculture and Life Sciences.
Will Bryant—College of Architecture, Art, and Design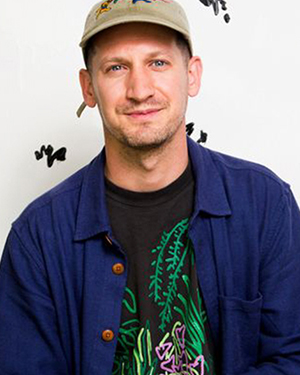 Will Bryant, a native of Texarkana, Texas, who now resides in Austin, is not only an artist, designer and illustrator—he is a powerhouse of creative versatility. The dedicated MSU alumnus graduated from the College of Architecture, Art, and Design in 2008, setting his path to becoming an influential figure in contemporary art.
His academic excellence didn't stop there. Pursuing further education, Bryant earned his MFA in Contemporary Art Practice from Portland State University in 2013. His professional journey includes collaborations with globally renowned brands, including Adidas, American Express, Google, Nike, the University of Texas, and even the White House.
Beyond his commercial success, Bryant's commitment to the arts is evident through his service on the board of SAGE Studio, which provides artists with intellectual and developmental disabilities the necessary resources to showcase their talents, as well as through his role as creative director of Breakfast Club, a bicycling and breakfast group.
Bryant's MSU connection remains strong, and he has been a guest lecturer and juror for the Department of Art. His consistent contributions and mentorships are a testament to his dedication to fostering the next generation of artists.
Bryant is married to his childhood sweetheart, Sally, and they are proud parents to two children, Polly and James, with whom he shares his passion for creativity, from building with Legos to crafting art.
White Gan Jee—College of Arts and Sciences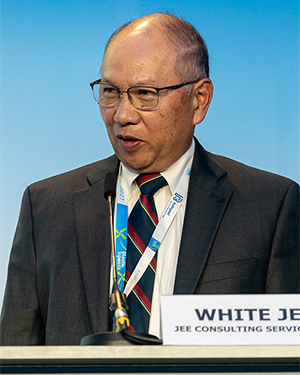 White Gan Jee, a distinguished MSU chemistry graduate of 1974, hails from Tutwiler in the Mississippi Delta and resides in Sugar Land, Texas, where he runs JEE Consulting Services LLC. Born in Clarksdale, White's educational journey began under the strong influence of his grandparents and parents, immigrants from China in the 1940s, who emphasized the significance of higher education. Upholding a tradition of family members attending MSU, Jee has become an integral part of the university community.
While at MSU, he was involved in Army ROTC, completing four years and later serving in active duty, eventually honorably discharged at the rank of captain from the Army Reserves. He was a member of Phi Eta Sigma, a freshman honor society, and The Lucky Eleven, a Chinese-American social organization.
Post-MSU, Jee furthered his education, obtaining an MBA in industrial management from the University of Houston. Throughout his career spanning over 40 years, he's been associated with industry giants such as Dow Chemical, INEOS Olefins & Polymers, and Sasol Chemicals. Recognized for his contributions, Jee received the American Society for Testing and Materials Award of Merit and held the honorary title of fellow for his service in Committee F17 on Plastic Piping Systems.
Beyond his professional life, White is rooted in community service. He's a Gold Level Donor to the Gulf Coast Regional Blood Center and a legacy participant in the annual Aramco Houston half-marathon.
Recently, White has shown immense support for MSU's Department of Chemistry, donating resources and actively mentoring professors and students. Stepping into the esteemed role of Alumni Fellow for the College of Arts and Sciences, White expressed he is grateful to the MSU community and remains committed to championing its values. 
Benji Nelson—College of Business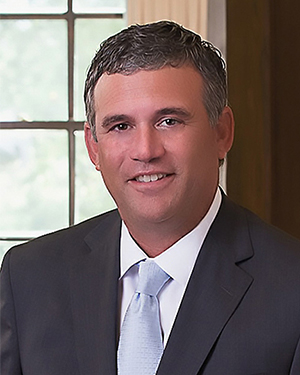 Benji Nelson, a native of Canton and current resident of Madison, spent his formative years in the 1970s at the Live Oaks Golf Club in Jackson. There, he developed a profound love for the sport under his father's influence as a golf professional and part-owner of the club. Living behind the 14th green, the course was his playground. A 1988 Clinton High School graduate, he and his wife Lauren have been married 30 years and have two children. Their son, Benjamin, a distinguished MSU golfer, is a two-time MSU grad, and daughter Mary Grace is currently part of MSU's Shackouls Honors College working toward a degree in political science.
As a dedicated Bulldog, Nelson's decision to enroll at MSU in 1988 was unsurprising, further influenced by a recruitment offer to join the men's golf team. He left his mark on the golfing world during his competitive playing career. He played in the 1991 NCAA Championship finals at the iconic Poppy Hills Golf Course in Pebble Beach and clinched the title at the 1995 Mississippi Golf Association State Amateur Championship. Beyond golf, his campus life was enriched as a member of the Kappa Alpha fraternity, and academically, he pursued a marketing major, graduating in 1992. He was an active M-Club member both while at MSU and as an alumnus. He actively contributes to the university, serving on multiple boards, including the Bulldog Club and the College of Business Executive Advisory Board.
Nelson said his wife—his college sweetheart—remains his "rock," and other friendships forged at MSU are the bedrock of his professional network. Guided by his father's legacy in golf, Nelson ventured into the world of golf cars. His professional journey led him to E-Z-GO Golf Cars, culminating in co-establishing Ben Nelson Golf & Utility Vehicles, a flourishing business with three retail locations across three states and a committed workforce of 50 people. Over the years, Nelson has been recognized for his contributions to the golf community, notably as president of the Mississippi Golf Association and Annandale Golf Club. He's a dedicated supporter of the First Tee of Central Mississippi, among other local charities.
Joseph L. Loviza—College of Education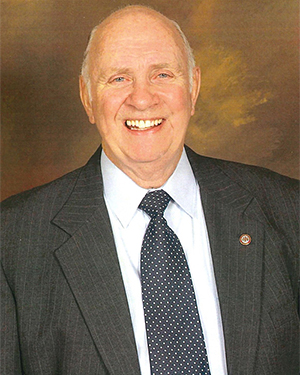 Joseph L. Loviza has a storied legacy of service and leadership. Born in Vicksburg, he began his academic journey at St. Aloysius High School, graduating in 1958. He secured degrees in education from Hinds Community College in 1960 and MSU in 1967, followed by a master's in 1971 and specialist in 1975.
Loviza is a U.S. Navy veteran, with tours in both Vietnam and Cuba, notably as a Petty Officer 2 aboard the USS Mitscher. Upon returning to his hometown, he carved a path in education and civic leadership. From 1963-1973, he held the role of Vo-Tech director for Vicksburg Schools. His commitment to education persisted as he transitioned to serve as dean at Hinds Community College from 1973-1993.
His civic engagement is highlighted by a term as Vicksburg mayor from 1993-1997. Beyond these duties, Loviza has made substantial contributions across various community boards, from the Vicksburg Lions Club to serving as a Vicksburg Warren School District trustee. His tenure has included leadership positions with the local Historical Society, Chamber of Commerce, and Warren County Parks and Recreation Commission.
A member of St. Michael's Catholic Church, Loviza also is associated with the Knights of Columbus (4th degree) and has affiliations with organizations such as the VFW and American Legion. Loviza and his wife, Gail Helgasoh, have three children.
Jim Inglis—College of Forest Resources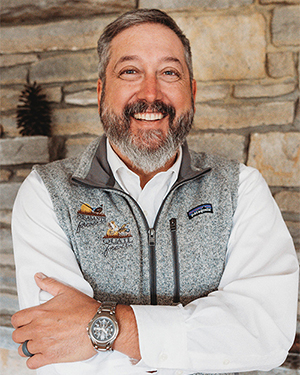 Hailing from Upper Sandusky, Ohio, Jim Inglis embodies dedication to the environment and wildlife conservation. Growing up on a dairy farm in the Finger Lakes Region of New York, Inglis's fascination with hunting, natural resources and agriculture was nurtured, eventually leading him to pursue higher education. He earned an undergraduate degree from the College of Environmental Science and Forestry at Syracuse University and deepened his expertise with a master's in wildlife management from Mississippi State. It was at MSU that Professor George Hurst, known for his iconic wild turkey research, influenced Inglis's academic trajectory. He later collaborated closely with current CFR Dean Wes Burger, acquiring insights into Farm Bill conservation programs and private lands management for wildlife.
Today, Inglis is the director of government affairs for Pheasants Forever and Quail Forever. A committed 22-year veteran of Quail Forever, also known as "The Habitat Organization," he amplifies the group's state and national advocacy endeavors. His diverse roles, ranging from chapter volunteer to government affairs representative, have poised him for success in his current leadership capacity.
Inglis's commitment to wildlife and habitat conservation reverberates outside his primary role. Notably, he was recently inducted as a professional member of the prestigious Boone and Crockett Club. He also serves on the American Wildlife Conservation Partners steering committee, elected by his peers and illustrating his industry-wide respect.
Beyond his professional commitments, Inglis enjoys life in Ohio with his wife, Miranda, their two sons, Nash and Kade, and the family's bird dogs. He remains an active community volunteer, assisting local farmers and landowners with implementing conservation practices, hosting youth events, and sharing his love for hunting and conservation that has only intensified over the years.
Dr. John Rehak—College of Veterinary Medicine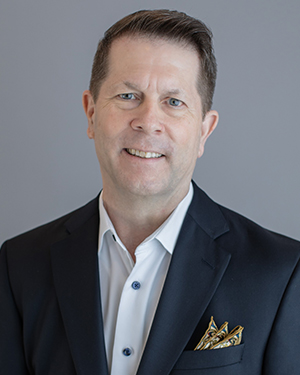 Dr. John Rehak of Mobile, Alabama, boasts over two decades in the animal health industry. Before his esteemed tenure with Merck Animal Health, he received his bachelor's degree in finance from Loyola University, Maryland, then obtained his Doctor of Veterinary Medicine from Mississippi State University's College of Veterinary Medicine. He then earned a Master of Business Administration focusing on finance from Tulane University.
Upon launching his professional journey, Rehak melded clinical practice with business acumen. He rendered his services in small animal medicine in a New Orleans-based private practice. Progressing through the industry ranks, he took on multifaceted roles, navigating marketing, brand and product management, technical services, sales training and technical marketing.
Rehak's commitment to the veterinary field isn't limited to corporate contributions. He actively offers his knowledge and experience as a member of the curriculum advisory committee for the Veterinary Technology Program at MSU-CVM. Areas of professional interest to him span dermatology, parasitology, veterinary business and the intersections of economics and marketing.
Outside the professional sphere, Rehak, alongside his wife, Jennifer, enjoys life in Mobile with their three rescue dogs and a bird. A man of diverse interests, he enjoys inshore saltwater fishing, biking and reading. He also has a penchant for collecting first-edition books.