Contact: Shun Pounds
STARKVILLE, Miss.—The Mississippi State University Foundation is announcing Lilly Bjorkman as the new associate director of corporate and foundation relations.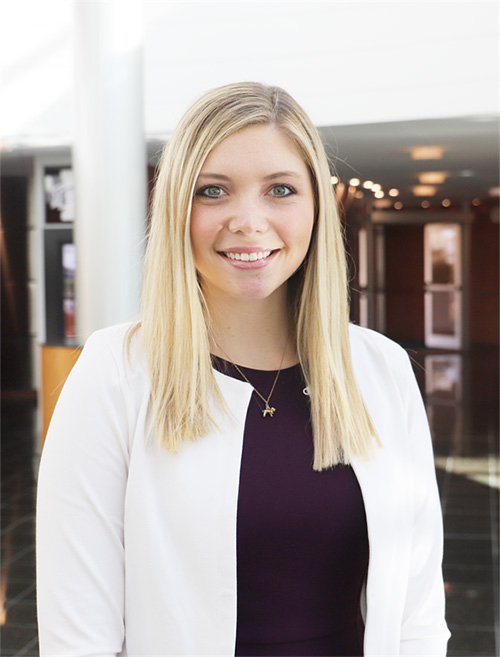 A native of Galesburg, Illinois, Bjorkman earned a bachelor's degree in hospitality management from the University of Missouri in 2017. While there, she completed two internships with the College of Agriculture, Food and Natural Resources and the college's alumni association. She then spent several years as a development specialist for the Muscular Dystrophy Association, working out of the national office in Chicago, Illinois, before joining Mississippi State as assistant director of development for the College of Business.
Now, as associate director of corporate and foundation relations, Bjorkman joins veteran fundraiser Alex McIntosh, director of corporate and foundation relations, to focus on engaging with corporate and foundation friends and partners to advance the university. Corporate and private foundation support typically contributes a critical portion of funds the MSU Foundation raises annually, and many corporations match their employees' gifts to MSU.
"I am so glad my career is continuing to grow here at the Mississippi State University Foundation. I'm looking forward to working alongside Alex to enhance our industry partnerships and engage more groups with the exceptional things we are doing here at Mississippi State," Bjorkman said.
Based on campus in the Hunter Henry Center, Bjorkman may be reached at LBjorkman@foundation.msstate.edu or 309-371-5503.
For more on the MSU Foundation, visit www.msufoundation.com.
MSU is Mississippi's leading university, available online at www.msstate.edu.