Contact: Sarah Nicholas
STARKVILLE, Miss.—How can positive experiences seem like the opposite for some?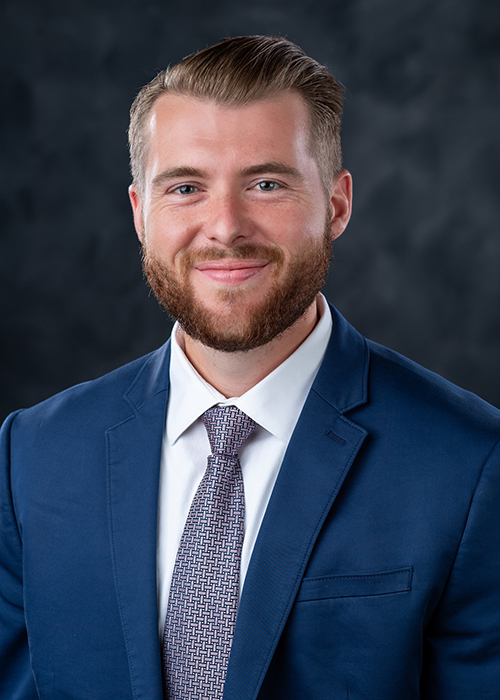 A doctoral student in Mississippi State University's Clinical Psychology program believes this phenomenon is true, and his recent research is featured in an upcoming issue of The Journal of Behavioral Therapy and Experimental Psychiatry.
Michael R. Gallagher's article "A network analytic investigation of avoidance, dampening, and devaluation of positivity" focuses on how behaviors related to processing positive experiences may play a role in the development and maintenance of depression.
The article, to be released in a December edition of the journal, is part of his overall study of "reward devaluation theory," an outlook that suggests how individuals value—or devalue—positive experiences may be integral in understanding depression.
"Imagine someone with depression is viewing a prospective new relationship or job that would be perceived as exciting or positive to most people," Gallagher said. "However, given that the individual has past negative experiences—such as getting excited and letting oneself enter a new relationship only to be heartbroken or starting a new job only to get fired immediately—the individual no longer values or approaches these seemingly positive experiences because they learned that whenever they allow themselves to experience happiness or positivity, it is met with a negative outcome."
The Scranton, Pennsylvania, native said, "The positive experiences become a signal of danger."
Gallagher's study into reward devaluation theory could help researchers better understand the thoughts and behaviors that drive positivity avoidance and develop effective treatments to help depressed individuals.
Working with co-authors Amanda C. Collins, a Dartmouth College postdoctoral research fellow who received a master's degree and Ph.D. in psychology from MSU, and E. Samuel Winer, a former MSU assistant professor who teaches now at The New School for Social Research in New York City, this is Gallagher's second paper published as lead author.
Gallagher has a bachelor's degree in psychology from Marywood University in Scranton, Pennsylvania, and a master's degree in psychology from MSU. He teaches general psychology in addition to his research endeavors.
Part of MSU's College of Arts and Sciences, the Department of Psychology is online at www.psychology.msstate.edu.
Mississippi State University is taking care of what matters. Learn more at www.msstate.edu.