Contact: Ellie Banks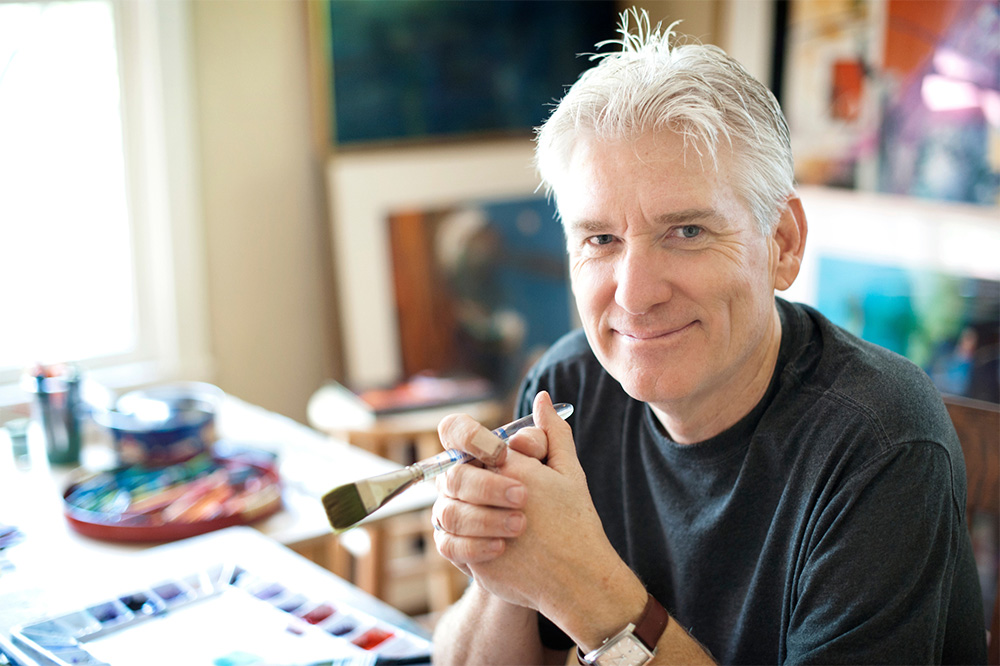 JACKSON, MS – The Mississippi Arts Commission (MAC) is pleased to announce the recipients of the 2024 Governor's Arts Awards.
The 2024 recipients and awards are as follows:
| | |
| --- | --- |
| Earl Poole Ball | Lifetime Achievement |
| Cedric Burnside | Excellence in Music |
| Brent Funderburk | Excellence in Visual Arts and Education |
| Peter Zapletal | Excellence in Performing Arts |
| 100 Men Hall | Arts in Community |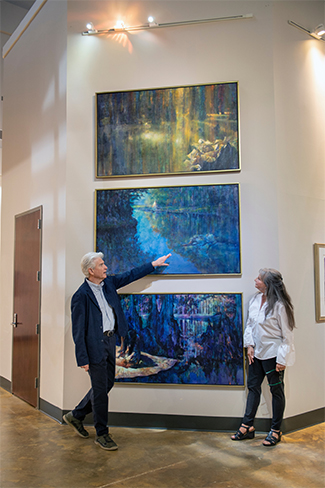 For 36 years, the Mississippi Arts Commission has partnered with the Governor's Office to host the Governor's Arts Awards, the state's most prestigious award for living artists. MAC is pleased to partner with Governor Reeves' office again to honor those who have shown excellence in the arts or within the arts community. 
"We are thrilled to honor this extraordinary group of Mississippi artists," said MAC Executive Director David Lewis. "These five recipients have impacted their art forms and our state. We look forward to honoring them at the award ceremony on February 8, 2024." 
Governor's Arts Awards are given to individuals and organizations to recognize outstanding work in the artistic disciplines, arts-based community development, and/or arts patronage in Mississippi. 
The 2024 recipients will be recognized at the 36th Governor's Arts Awards ceremony at the Two Mississippi Museums in downtown Jackson on Thursday, February 8, 2024, at 6 p.m. A public reception at 4:30 p.m. will precede the ceremony. MAC and Mississippi Public Broadcasting (MPB) partner to record and broadcast the award ceremony. The program will air on MPB Television and MPB Think Radio later in February 2024. 
In recent years, MAC has created a poster featuring either artwork from a recipient or featuring a recipient of the awards. This year, MAC is pleased to announce the poster will feature the artwork of 2024 recipient Brent Funderburk. The artwork is titled "Blood Moon" and was created by Funderburk in 2020 using watercolor on paper. It is from his series titled "Re-Inflorescence" and is in the collection of Mr. and Mrs. Tibar and Olga Pechan. The painting shows vibrant colors and a striking scenery with a Magnolia flower in the forefront. 
"As a former Bulldog, I was thrilled when our committee selected Brent Funderburk as a recipient," said Lewis. "His work inspired me during my time at Mississippi State University, and I am delighted he is being recognized this year. There was no question about using one of his pieces for our coveted poster design." 
The poster also features the incredible sponsors of the awards. MAC could not honor these artists without the support of the businesses, couples, and individuals who contribute each year. If you are interested in sponsoring the awards this year to help honor these incredible recipients, please contact communications@arts.ms.gov or visit arts.ms.gov/gaa. 
About the Recipients
EARL POOLE BALL
(of Columbia, MS, currently resides in Austin, TX)
Earl Poole Ball (JR) (March 12, 1941) is a pianist, singer-songwriter, music producer, and actor. His musical work spans the Americana, Country, Gospel, and Rockabilly genres. He has recorded and/or performed with Buck Owens & the Buckaroos, Gram Parsons' International Submarine Band, Merle Haggard, Carl Perkins, Marty Stuart, Freddie Hart, Phil Ochs, Michael Nesmith, Marty Robbins, Wynn Stewart, the Flying Burrito Brothers and on the Byrds iconic album Sweetheart of the Rodeo. He is best known for the 20 years he spent touring and recording with Johnny Cash. Ball hails from Foxworth, Mississippi, where his aunt Kathryn Ball taught him how to play the piano at the Foxworth First Baptist Church. Later, he learned to play popular country and early rockabilly songs on the radio. Since 1999, Ball has continued to do studio work and to make music with his band Earl Poole Ball & The Fantabulous Friends. He also performs with the Heybale band and is working on his autobiography. He currently resides in Austin, Texas.  
CEDRIC BURNSIDE
(of Memphis, TN, raised in Holly Springs, MS)
North Mississippi Hill Country blues musician Cedric Burnside was born in Memphis on August 26, 1978. For three decades, Burnside gained rich experience performing in the Hill Country blues tradition, notably playing drums for many years with his grandfather, Hill Country blues legend RL Burnside (1926-2005). Cedric gained acclaim among blues fans for his powerful and enthusiastic drumming, as well as his off-stage charm and poise. Burnside later became active as a vocalist, guitarist, and songwriter for work that both honored local traditions and broke new ground musically. He is the recipient of multiple Blues Music Awards and Living Blues Awards. His album, I Be Trying (2021), won a GRAMMY for Best Traditional Blues Album. In 2021 Burnside was named a National Endowment for the Arts (NEA) National Heritage Fellow. Shortly after receiving the NEA National Heritage Fellowship, he began appearing in the touring musical Voices of Mississippi, based on the fieldwork of folklorist William Ferris. The musical, staged at Lincoln Center in early 2022, celebrates Burnside's and other younger artists' deep roots in Hill Country traditions.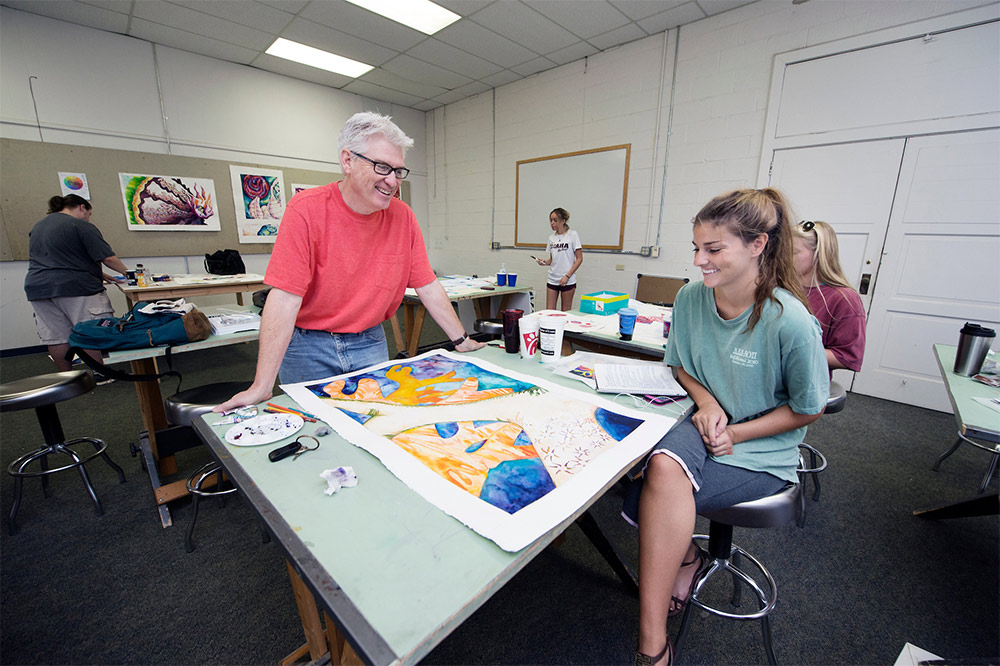 BRENT FUNDERBURK
(of Charlotte, NC, currently resides in Starkville, MS)
Brent Funderburk is a William L. Giles Distinguished Professor Emeritus at Mississippi State University, where he served as Art Department head and taught for 36 years. He has been recognized with the University's highest academic, teaching, and research honors, including the Southeastern Conference Faculty Excellence Award (2016), the John Grisham Teaching Award, the Ralph E. Powe Faculty Research Award, and the Burlington Northern Faculty Excellence Award, among others. An artist known for his exuberantly-hued watermedia paintings as well as energetic teaching and lectures, Brent Funderburk is a Charlotte, North Carolina native who has worked as a teacher/administrator for three universities in three states over 40 years. From a robust life of art practice and travel, Funderburk has researched, produced, exhibited, and lectured passionately, working from life and in the studio in Starkville, Mississippi. He has presented 34 one-person exhibitions across the U.S. He has been represented by galleries in Jackson, Atlanta, Charlotte, New Orleans, and Memphis (etc.), with work in public and private collections across the U.S and abroad, such as the Mississippi Museum of Art, Ogden Museum of Southern Art, and Memphis-Brooks Museum of Art. 
PETER ZAPLETAL
(of former Czechoslovakia, currently resides in Jackson, MS)
Peter Zapletal is the Artistic Director for Puppet Arts Theatre, a professional touring theatre company offering various programs that introduce children of all ages to classical music, theatre, and puppetry. Zapletal grew up in former Czechoslovakia, recognized as the world center of modern puppetry. After graduating with a master's in Puppetry from the Academy of the Performing Arts in Prague, he joined the professional puppet theatre in Zilina, Slovakia. Soon afterward, he and his family emigrated to New York, where he and his wife, Jarmila, immediately started to produce puppet performances. Zapletal moved to Mississippi in 1970 and worked for Mississippi Public Broadcasting for 32 years, where he produced numerous programs that were broadcast by PBS stations. Zapletal garnered more than 50 national awards, among them five Emmy Awards for Ticktock Minutes, the Silver Circle Award from the National Academy of Television Arts and Sciences for 25 years of excellence in television puppetry, and the Puppeteers of America Award for high standards and continued excellence in puppetry. In addition to his television work, he and his wife, Jarmila, also produced many shows that Puppet Arts Theatre tours throughout the Southeast, offering magical and exciting theatrical experiences.  
100 MEN HALL
(Bay St. Louis, MS)
The 100 Men Hall was built by and for the African American community of Bay Saint Louis, MS. Until the 1960s, the African American population in Mississippi and other places in the South were denied access to burial and medical insurance. However, 12 civic-minded African American men in Bay Saint Louis came together to form a benevolent society (1894) to care for their community. From the nonprofit organization grew a desire for a place to gather and celebrate all life events, and the 100 Men Hall was built (1922). The Hall became the epicenter of Black life and culture for the Mississippi Gulf Coast, allowing talented artists and musicians excluded from other venues an exhibition space while supporting cooperative economics. Over the decades, the Hall has attracted legendary musicians such as James Brown, Etta James, and Ray Charles as a stop on the "Chitlin' Circuit." Significantly, it is one of the few physical landmarks still standing on the Mississippi Blues Trail, a rare African American landmark in the South, and today operates as a living museum and testament to its past, present, and future. The 100 Men Hall is now owned by Rachel Dangermond, who has kept the spirit of the Hall alive by providing a space to celebrate cultural diversity through performances on its historic stage. 
About the Governor's Arts Awards
The Governor's Arts Awards is an annual ceremony that recognizes individuals and organizations that have made noteworthy contributions to the arts in the state of Mississippi. Schools, businesses, organizations, arts initiatives, and events are eligible to receive Governor's Arts Awards, in addition to individual artists and supporters of the arts. Notable past recipients include John Grisham, Bobby Rush, Thalia Mara, the Craftsmen's Guild of Mississippi, and Malaco Records. 
Award recipients are nominated by members of the public and selected by a committee of community arts leaders and industry peers. Recipients are not required to be Mississippi residents but must have significant ties to the state through some years of residency.