Contact: Lexi Holdiness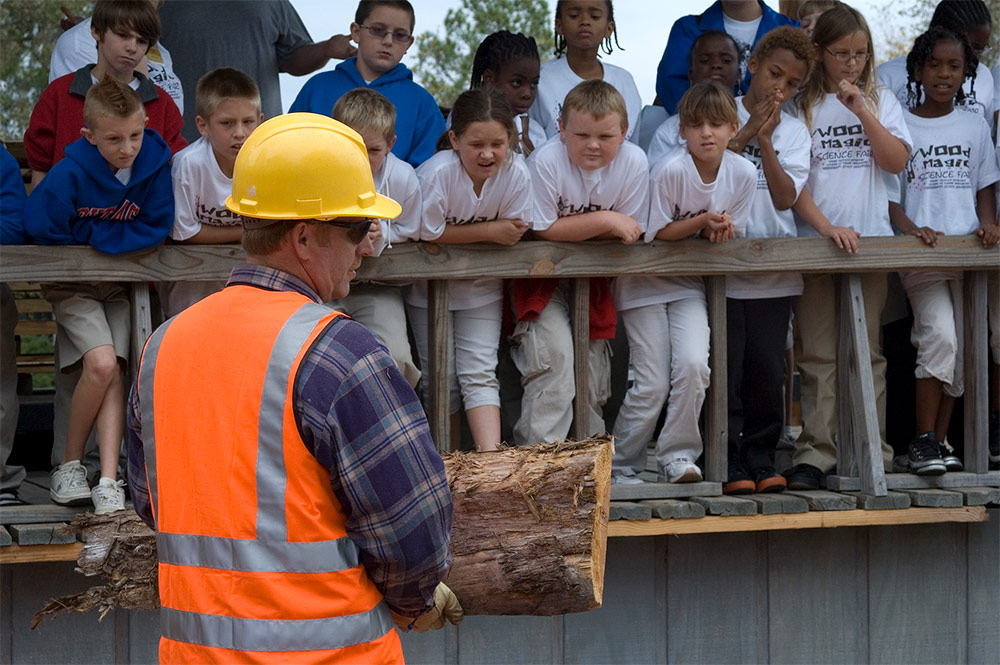 STARKVILLE, Miss.—Mississippi State University's Department of Sustainable Bioproducts will host the Wood Magic Science Fair next Monday [Sept. 18] through Friday [Sept. 22].
Approximately 4,000 third- and fourth-graders from across the state will be on campus for WMSF to learn about forestry and the importance of forest products.
Students will be taught that wood is renewable, recyclable, biodegradable and durable in an exciting and engaging format. Since its inception, the Wood Magic program has been presented to over 150,000 participants.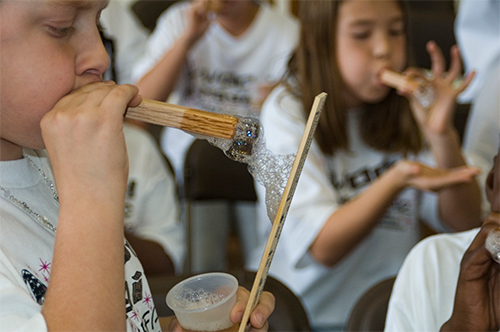 "I'm excited to see the joy the kids have when going through each 15-minute station at the fair. It's neat to see the kids learn about Mississippi State and the state's renewable natural resources and watch their desire for science grow," said Kevin Ragon, Wood Magic program administrator and assistant professor in the Department of Sustainable Bioproducts.
Dan Seale, Warren S. Thompson Professor of Wood Science and Technology and James R. Moreton Fellow in Sustainable Bioproducts, founded the fair 30 years ago. Seal said it is a chance for elementary school children to learn about the benefits of wood.
"Wood Magic dispels common misconceptions concerning the depletion of trees and improves the visibility of forest product industries and emphasizes their status as environmental conservationists through hands-on activities like creating plywood and paper," he said.
WMSF is sponsored by the Mississippi Forestry Association, Mississippi Lumber Manufacturer's Association, several corporations, and the university's Forest and Wildlife Research Center, College of Forest Resources, and Extension Service.
For more information, contact Ragon, at kwr2@msstate.edu. For more information about the Department of Sustainable Bioproducts in MSU's College of Forest Resources, visit www.bioproducts.msstate.edu.
MSU is taking care of what matters. Learn more at www.msstate.edu.