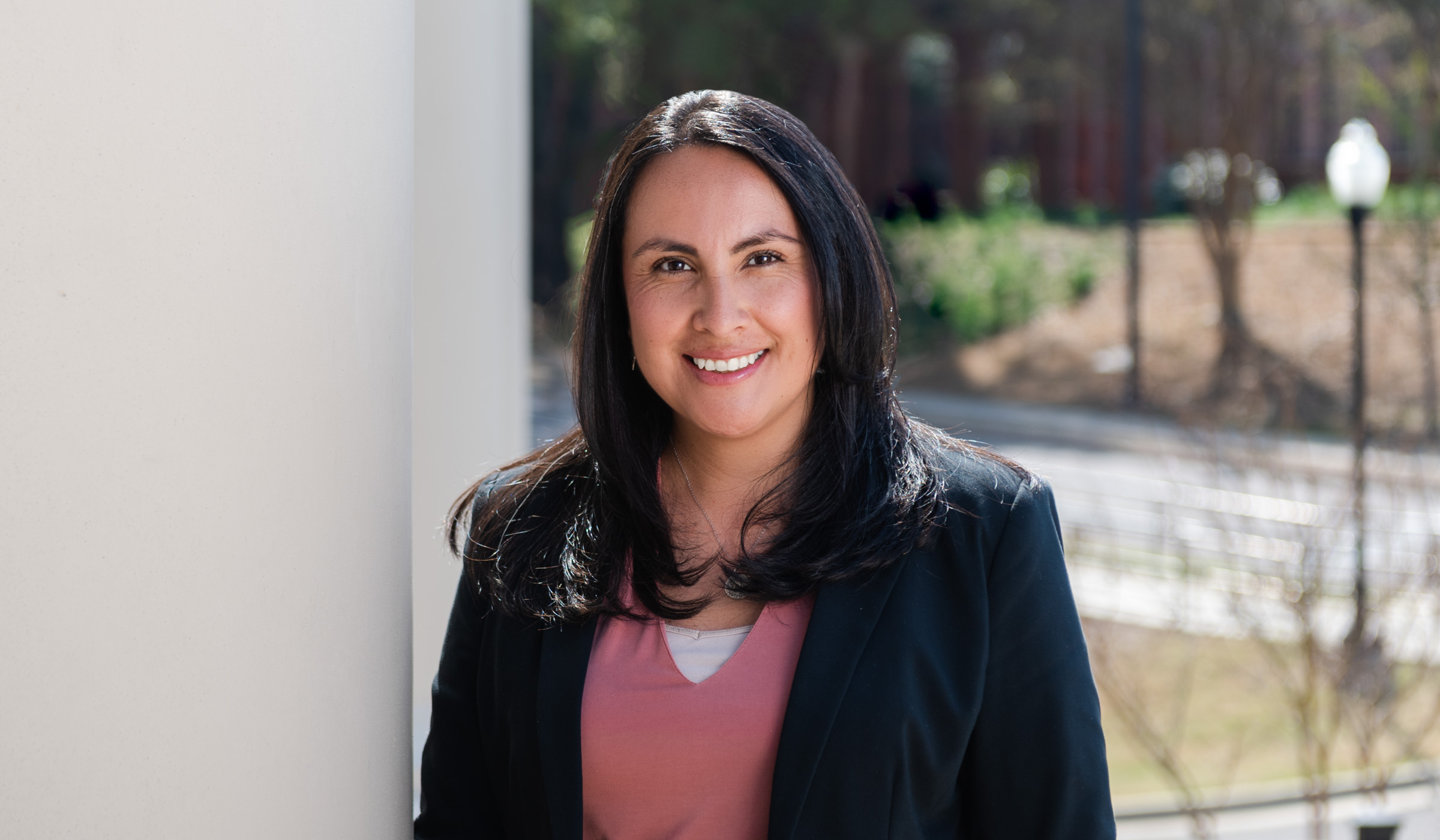 "Policy can frame and change lives. It has such an impact," said Gina Rico Méndez, an assistant research professor at Mississippi State University's Social Science Research Center.
Rico Méndez knew as a high schooler in her home country of Colombia that she would pursue the social sciences, even as teachers and mentors thought she would consider a career in engineering because she was gifted in math.
"The other fields never appealed to me. When I went the political science route, I really started to feel passionate about policy. In an internship at a public organization in Colombia, I was able to do environmental policy analysis. There I realized my interest in the connection between peoples' actions and where it happens—the land and geography," she said.
After completing her undergraduate degree in political science at Universidad Nacional de Colombia in Bogotá, she went on to complete a master's degree in human settlement studies and worked for different agencies in Colombia studying and implementing policy before earning a Fulbright Fellowship to begin her doctoral degree. When considering where she would study, MSU stood out because the public policy and administration department allowed her to look specifically at rural government policy. She would go on to earn her doctorate from MSU in 2016.
Although coming to Starkville 10 years ago from Bogotá, the capital city of Colombia, presented changes like a smaller community, less public transportation, and different foods, Rico Méndez said the people and culture won her over quickly. During her studies and time as an employee, she has connected with faculty, developed strong friendships, and met her now husband, a Mississippi native.
It was also during this time she connected with the SSRC and the path that would lead to her current position.
"I was introduced to Dr. Cosby, the former director, and started to engage with him and others at the center. What I've really loved about this place is the energy, the vibe. You can come and meet very intelligent people and learn from them. It's a space for collaboration and engaging intellectual activity," she said.
Rico Méndez currently serves as the principal investigator of the Research and Learning of McGovern-Dole Food for Education Programs in Africa project and assists with projects in the SSRC's Systems Change Lab.
On the project she leads, Rico Méndez oversees a team of researchers from the MSU Department of Agricultural Economics, Department of Food Science, Nutrition and Health Promotion, and the SSRC. Through the U.S. Department of Agriculture-Foreign Agricultural Service's funded work, the team is seeking to evaluate and learn about school feeding programs in six African countries.
Working with multiple teams at the university and abroad can be challenging, but Rico Méndez has enjoyed this project that incorporates her skillset and interest areas.
"With very significant food insecurity problems, if a project like what we are studying functions well, it's really going to change lives for individuals, but also for the communities," she said.
As she sees her research and career moving forward, she is embracing the home she found in Starkville. She has developed new favorite foods from Southern staples like barbeque and boiled shrimp, and the local entertainment is a favorite pastime.
"There's really good food, we go hiking and kayaking, and enjoy local music," said Rico Méndez. "We've made our home here, and we love it."