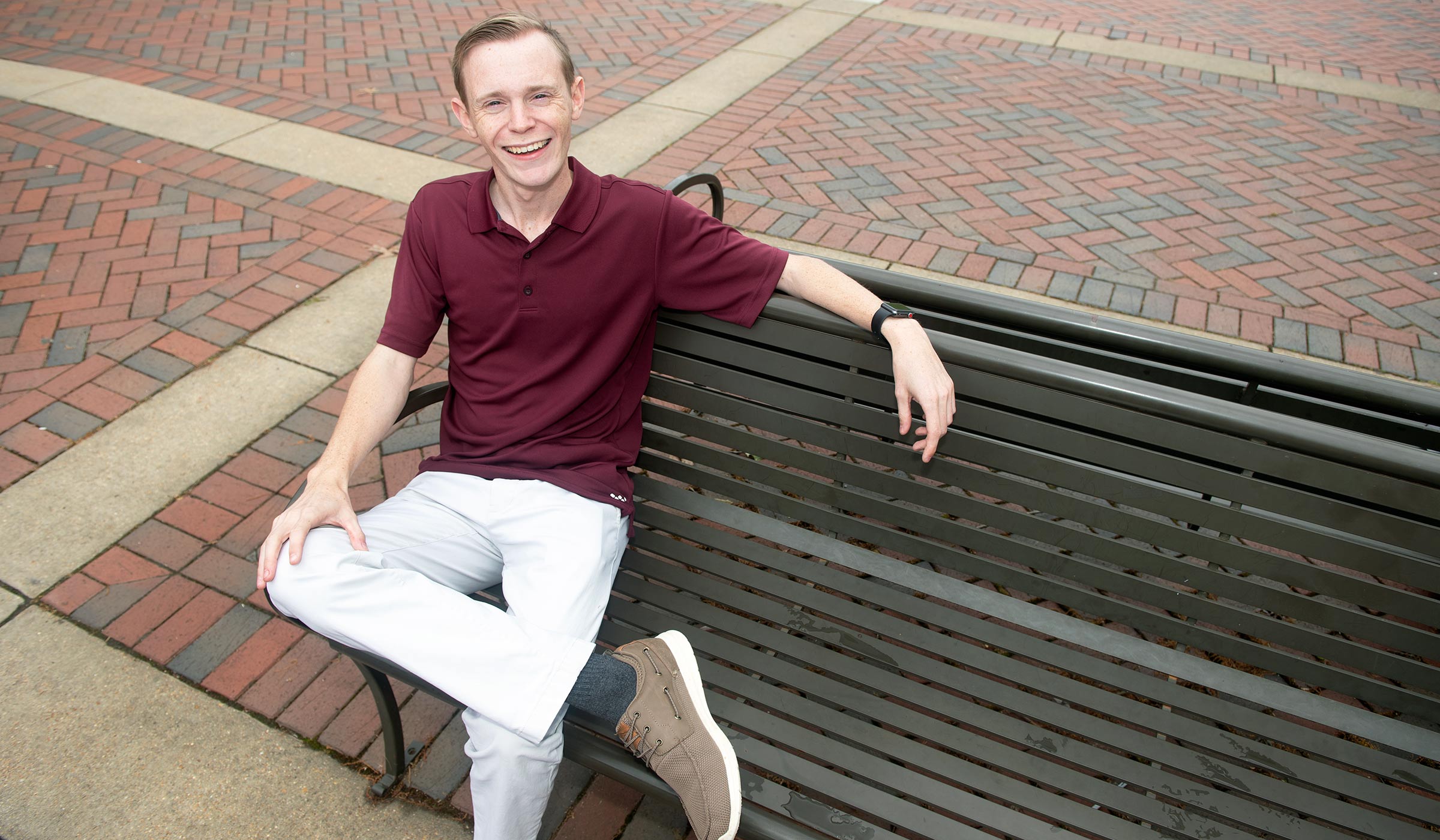 Would you recognize yourself if you were to cross paths with an older version of yourself?
Senior information technology services major Payton Burns said there's no way his "freshman self" would recognize the person he has become, and that's all thanks to Mississippi State and the people here who have helped him develop leadership skills.
"In every organization that I've joined, the people within them have taken the chance to allow me to lead them," Burns said. "I didn't do anything in high school. I was barely involved, mainly just in band. The fact that all these people have taken a chance on me to grow and lead was amazing. I don't think you can get that anywhere else."
After visiting campus only twice before committing to MSU, the first-generation college student from DeSoto County admitted the beginning of his first year was a bit scary. He explained that most of his college-bound classmates had gone to different schools, and he enrolled not knowing anyone but his roommate. All that changed when he joined his first organization—the Famous Maroon Band. He said it gave him an automatic group of friends and an immediate home away from home. It also laid the foundation for his next four years of college.
After using his first semester to get acclimated, Burns stopped going from his dorm to class to band and then back again. He gradually got more involved in campus life, joining Freshman Year Navigators, which Burns said sparked his desire even more to grow his involvement in the MSU community. He later became a member of the Bulldog Bash Committee and founding president of a new fraternity. This past year, he volunteered as a vaccine ambassador.
"People have told me that I've really blossomed, but in reality, becoming active in the campus community brought out the real me. This is who I really am, and it's thanks to MSU and the people of the MSU community that I am who I am today."
Burns explained that "picking organizations around your passions and finding a balance are key to finding your place at MSU."
"If you can find somebody to give you that chance at leading, whether it be an organization or as a mentor, it can change your life," he said. "Coming to school here and the community embracing me completely changed my life, and I owe all of that to Mississippi State."